Medium straw color; lime, white peach, apple on the nose; white peach, lemon-lime, grapefruit, green apple, saline on the palate.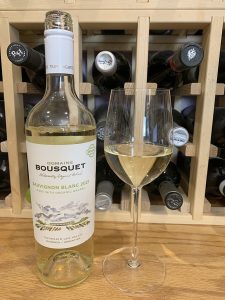 Dry; excellent acidity (around 3.2 pH, the winery doesn't have a tech sheet for this vintage yet). Light-medium body. Bright and crisp. Tart, tasty fruit; 100% organically grown grapes. Cold maceration, fermented and finished in stainless steel—no oak. Falls between the sharper New Zealand sauv blanc and French Sancerre or Pouilly-Fumé. 12.5% ABV
The Bousquet family has four generations of winemaking experience. They arrived in Mendoza, Argentina, from France in 1990 and fell in love with the possibilities. They purchased land in the foothills of the Andes in 1997 in the Tupungato Valley, elevation 4,000 feet, one of the higher altitude vineyards in Argentina and the world. The climate is very dry, allowing Domaine Bousquet to have excellent water control through drip irrigation using meltwater from nearby Andes Mountains.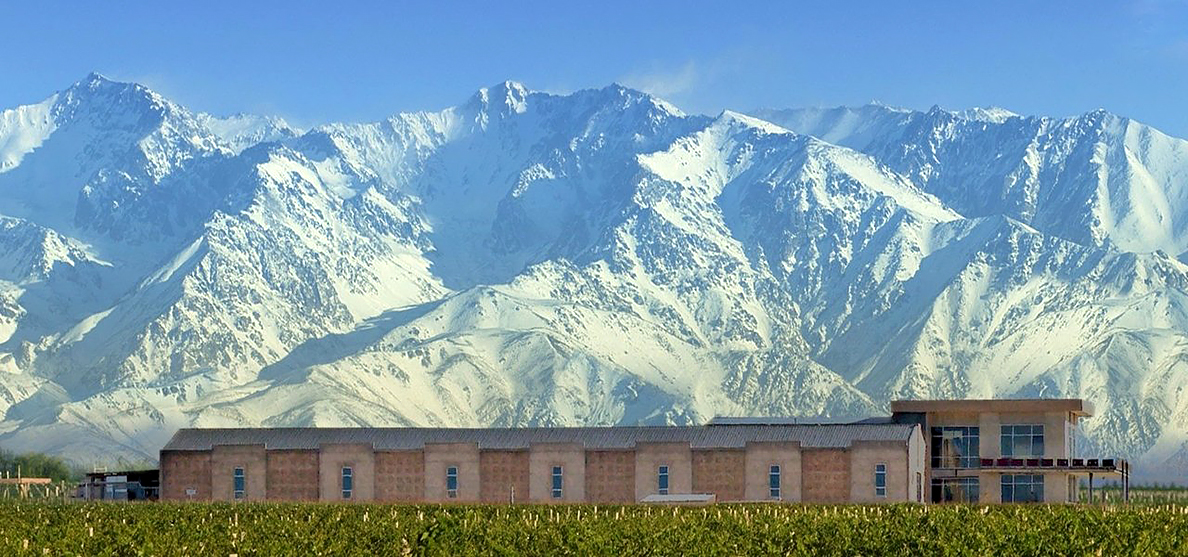 The winery is one of the world's most awarded fully organic operations. As their website states: "We are dedicated to farming organically while improving our land's biodiversity. We believe that the healthier the vineyard, the better the fruit and of course the wine. In other words, by nourishing the land and treating it with respect, we know that the land will give us back its finest fruits." And: "Organic crops are grown in harmony with nature without using any chemicals such as pesticides, herbicides, and fertilizers. Organic agriculture uses natural fertilizers such as compost."
The Bronco Wine Company is the U.S. distributor. Bronco is a major U.S. winemaker—best known for "Two Buck Chuck"—but they also represent more serious brands, such as this one, and have a long history of distributing imported wines in the U.S. The big advantage for Domaine Bousquet is Bronco's very robust distribution capabilities in the U.S.
Domaine Bousquet Sauvignon Blanc, Tupungato Valley, Mendoza, Argentina 2021 is fresh, crisp, bright with good acidity. Dry. Excellent fruit—lemon-lime, apple. Food-friendly touch of saline on mid-palate and finish. All you ask for in a sauv blanc, and at a terrific price. Superb QPR (quality-price ratio). Pair with fish and shellfish; vegetarian fare; ceviche; Thai food; light cheese, goat cheese. Also will work as an aperitif or sipped solo well chilled on patio, poolside, porch, deck, dock, picnic. $10-13