Medium ruby color; refined red fruits, spice, hint of earth on the nose; black cherry, raspberry, spice on the palate.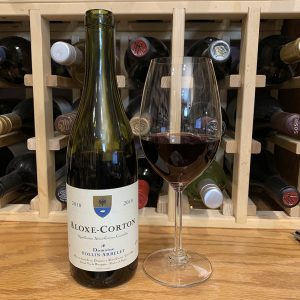 Dry; tart, firm in the mouth; vivid dark fruits form the core. Medium body, medium tannins, medium acidity. As a village wine—Franck Follin-Arbelet also makes four premier crus and four grand crus—it has some expected rustic notes. Still, this is a Côte d'Or (Golden Slope) Burgundy (pinot noir) with all that implies. This comes from the most coveted pinot noir terroir on Earth. It is both sophisticated and has some intriguing rustic notes, especially on the mid-palate and long finish; 13% ABV.
Kermit Lynch imported this, and if Lynch has ever imported a bad wine, I have not yet tasted it. This bottle is nine years old and ranging toward the end of its best drinkability date. You are unlikely to be able to purchase—but newer vintages should be available. I let this rest in my wine refrigerator in order to taste what a quality Côte d'Or offering tastes like after significant cellaring.
The answer: this is serious wine. The fruit becomes more evident after some time in glass and air, but the cherries are still dark, touching sour, certainly tart. This is a case where some people will find the wine fascinating, complex, and with intriguing depth. Others will prefer a pinot noit that is softer, more etherial, or richer and plump and wonder what the fuss is about with aged, higher end Burgundies.
Franck Follin-Arbelet grew up in the Côte d'Or, but his family rented out their vineyards and did not make wine. Franck became a geologist. He also married Christine, part of the famed Latour family, and her father, André Masson, owned vines. In 1990, Franck had the opportunity to join André's domaine in Aloxe-Corton. André retired in 1993 and Franck and Christine took over direction of the domaine.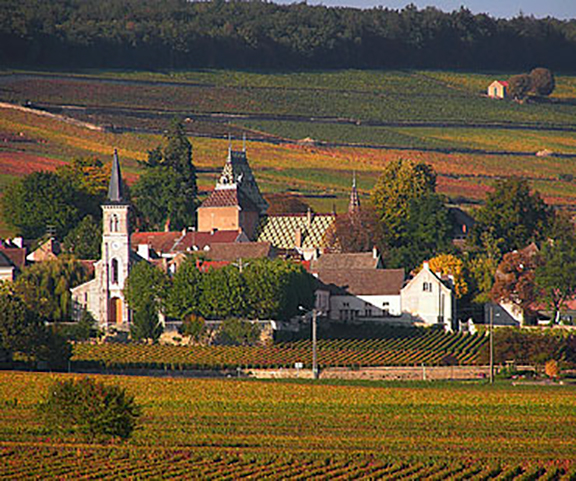 Franck and Christine farm sustainably: no synthetic fertilizers or weed killers, they aerate soils to keep them healthy. Wine is fermented old school in open-top wooden vats using indigenous yeasts. Wine is neither fined or filtered. When you taste a Aloxe-Corton by Follin-Arbelet, you taste pure Côte d'Or pinot noir.
Domaine Follin-Arbelet Aloxe-Corton, Cote de Beaune 2010 is classic Côte d'Or Burgundy from a talented wine making family imported by legendary négotiant Kermit Lynch. Tart dark cherries, some rusticity sheathed in sophistication and complexity. Pair with grilled salmon; roast pork with sausage; chicken in cream sauce; chicken breasts with rosemary and thyme; lamb stew with root vegetables; turkey; gruyere; washed rind cheese; nutty, medium-firm cheese. $68
Domaine Follin-Arbelet website (French language)