Medium yellow color; peach, white fruits, whiff of oak and resin–lavender on the nose; peach, citrus, lime, fennel, spice on the palate.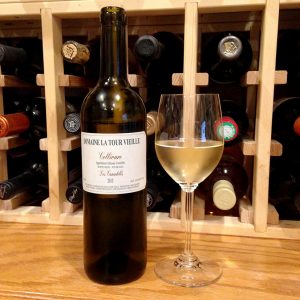 Dry; round and full in the mouth, with pleasing waxy elements from rousanne grapes. Delicately delicious with superb minerality and acidity. This regularly scores in the 90s by wine writers who use numbers—I don't use numbers, but I agree with their assessment. It also is a Kermit Lynch import which almost always—no, heck, always—means it is a quality effort.
Blend of grenache gris (40%), grenache blanc (30%), vermentino, macabeo, and roussanne (all 10%). The percentages vary by vintage. All the grapes are harvested by hand—no mechanization at all the vineyard because of the steep slopes. Grenache gris is pressed immediately after harvest; grenache blanc, macabeo, vermentino, roussanne undergo short skin maceration to achieve the bright color. Thirty percent of the wine ferments in large oak barrels with regular stirring of the lees to produce the richness, depth, and oak hints; the rest of the juice ferments in stainless steel tanks to emphasize the clean, crisp grenache fruit. Wine bottled six months after harvest.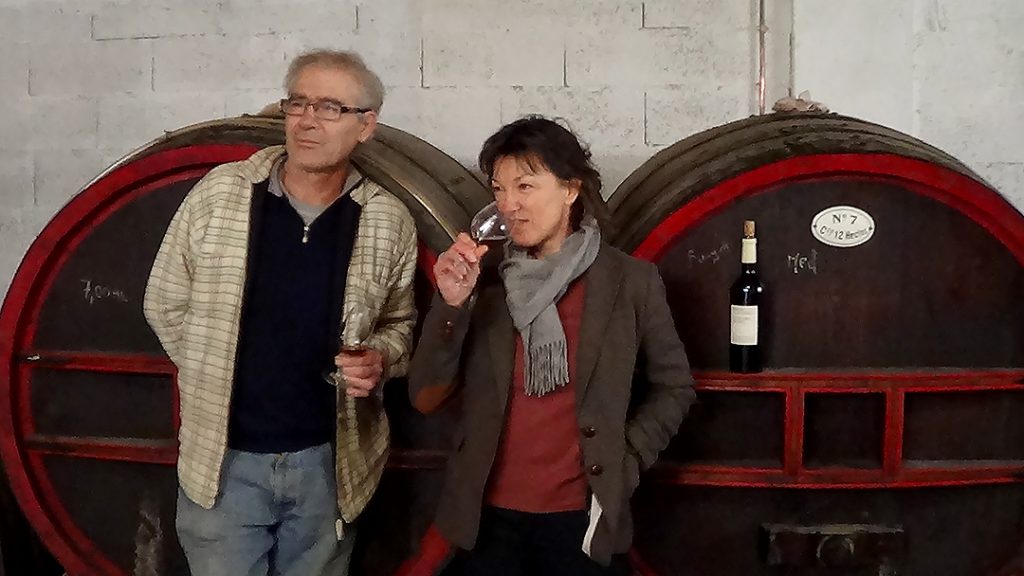 The estate was founded in 1982, when Vincent Cantié, after several years working abroad, came back to take care of the family vineyard in Collioure. Christine Campadieu later joined him, bringing her own family vineyard from Banyuls. Today, the vineyard stretches over more than 32 acres in the sunny hills from Collioure to Banyuls, overlooking the Mediterranean Sea. Because of steep slopes and terraces made of low dry-stone walls. The vine-growing labor is totally made by hand. In essence, the vineyard is carved into the schist mountain, organized by small paved drainage ditches.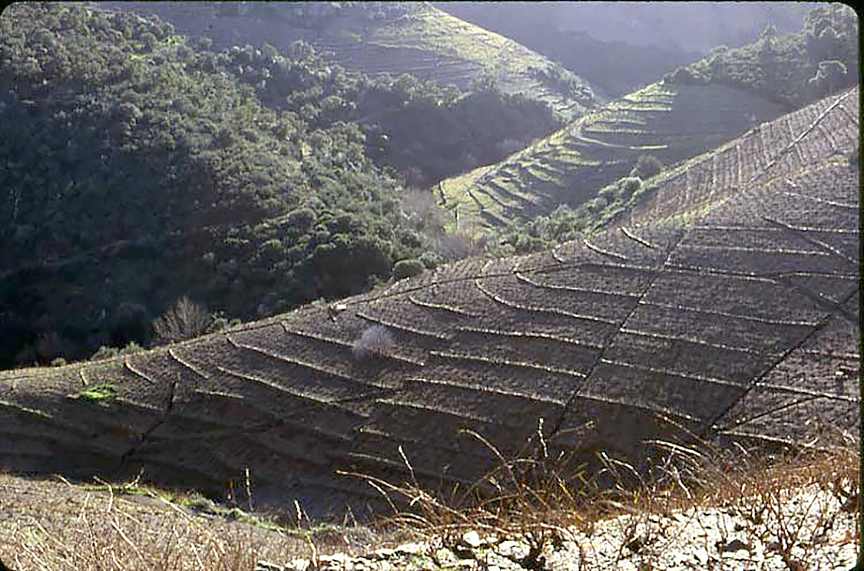 Domaine La Tour Vieille Collioure Les Canadells Blanc 2015 is built for enjoying with food. Consistently praised by wine writers, it demonstrates why Languedoc Roussillon is in conversations about the world's great wine regions in spite of its earlier reputation as France's lake of plonk wine. Makers like Domaine La Tour Vielle opted for quality and magnificently succeed at a price many wine drinkers can afford. Bravo, and may their numbers increase. Perfect paired with seafood including squid and octopus, boiled shrimp, white meats in white sauces, Mediterranean dishes, cheeses such as reblochon, gruyère, comté and other raw milk cheeses from grass-fed cows. $19-23
Domaine La Tour Vieille website