Medium gold color; yellow apple, oak on the nose; yellow apple, starfruit, lemon-lime, oak, butter, vanilla on the palate.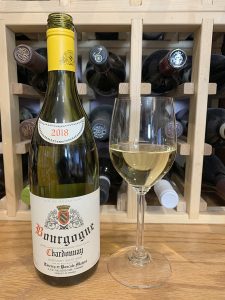 Dry; soft easy drinker; no tannin, plenty of oak notes. Nice touch of minerality on mid-palate. Medium-plus body. Assertive, very fruit-forward chard. Butyraceous (buttery) with oily elements. The oak and the malolactic fermentation are major factors of this effort—which will thrill some chard pards for sure.
Domaine Matrot is family operation. From the website: "Joseph Matrot (1881-1963), the grandson of owners of a family wine estate in Puligny-Montrachet and Blagny, lived with his wife, Marguerite Amoignon, and their three children at Château d'Evelle. Marguerite also owned a beautiful wine estate in Meursault. In 1914, they took up residence in Marguerite's family home, which is today the seat of Domaine Matrot, and decided to develop and extend the estate. Over the course of generations, Domaine Matrot continued to expand with the addition of new vineyard holdings, and in 2000 began harvesting the vineyards organically. Today, sisters Adèle and Elsa Matrot are in charge of the management and winemaking of the Domaine, ensuring that the family-run domaine will be in good hands for many years to come."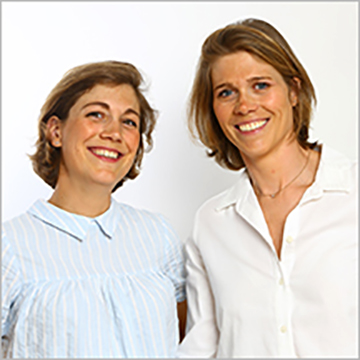 Adèle Matrot earned a masters degree in business in Dijon. She completed additional studies in oenology and viticulture in Beaune. In 2011, she began working full-time at her family estate—she is the second daughter of Thierry and Pascale Matrot. By 2016, Adèle and her sister took over full management of the family estate.
Elsa Matrot is the youngest daughter. She earned a degree in viticulture and oenology at the University of Sciences in Dijon in 2008, then joined the family business. According to the website: "Under the tutelage of their parents, Adèle and Elsa are excited and eager to continue the great tradition of the domaine."
Domaine Matrot Bourgogne Chardonnay 2018 is made in the oaky-buttery style. Easy drinker and very fruit forward. Can be enjoyed as a solo sipper—cocktail hour wine or aperitif. Pair with seafood, oysters, rich fish—salmon, tuna; shellfish; pasta dishes; mild and soft cheeses; cured meats; charcuterie. $25-28
Domaine Matrot website from it U.S. importer, Vineyard Brands