Pale copper color; peach, strawberry, melon on the nose; strawberry, white cherry, lemon-lime, peach, grapefruit, citrus, saline on the palate.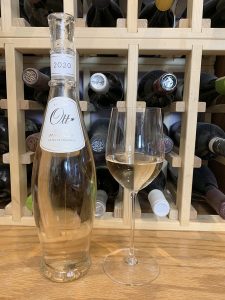 Dry; rich, delicious fruit. The vineyard is very near the sea, giving the wine a distinctive pinch of sea salt as part of its character. The saline integrates with superb acidity. Classic Provence red fruit and freshness. The fruit performs seamlessly from initial attack through extended finish where the saline is captivating element. Impressive complexity. Delicate mouthfeel. Clean, elegant, crisp. Extremely well made from high quality producer, one of the legends in Provence rosé. 14% ABV
Light-medium body. Iconic, and exclusive, bottle shape. Blend of 69% grenache, 24% cinsault, 5% rolle (vermentino), 2% syrah. The grapes come from the family's premier property—they own three separate vineyards. Clos Mireille is ancient terrain that is a mix of schists and clays; there is no limestone element in the soil. Grapes are planted on 124 acres.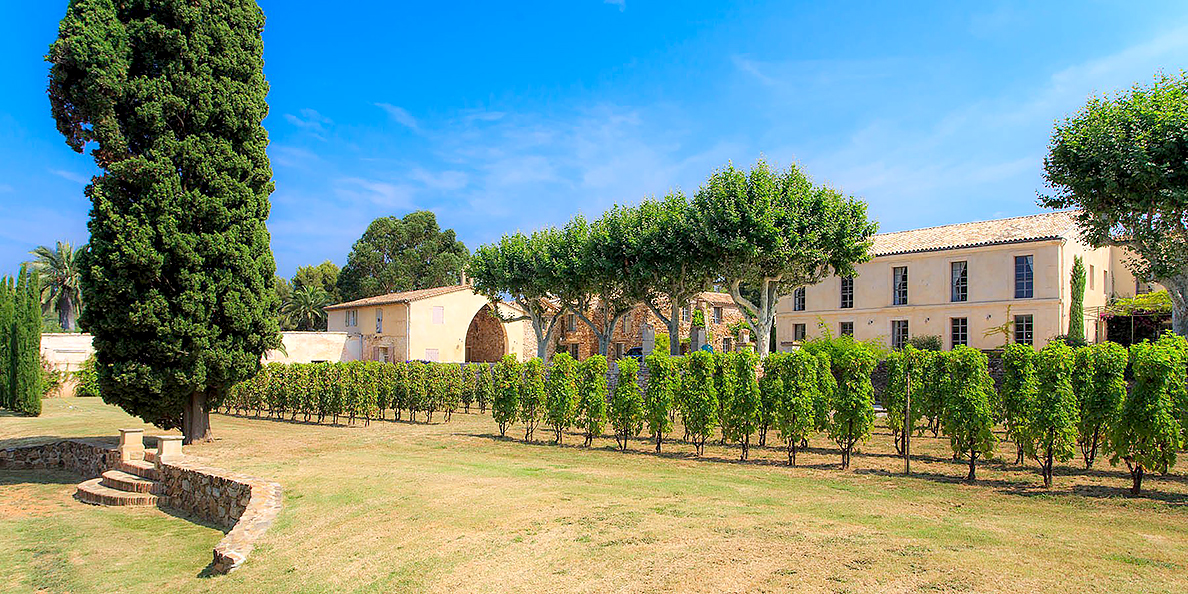 Their website tells the backstory well: "In 1896, after a tour of France's many vineyards, Marcel Ott, a young graduate in agronomy engineering from Alsace, finally found an estate that inspired him. To set the scene, we are in Provence. The Mediterranean is lapping at the shore a mere stone's throw away ….
"In these parts, growing vines is the legacy of ancient times. Alas, a short while before Marcel Ott's discovery, phylloxera had wreaked havoc on the vines. The land was cheaper, but the vineyards would have to be replanted. The wine had lost a great deal of its soul in the vineyard's reconstruction. Marcel Ott bought several estates and began renovating them with the determined ambition to create great Provencal wines from noble grape varieties.
"Today, 120 years later, cousins Christian and Jean-François Ott dedicate their life to their ancestor's love for the site. In 2004, Domaines Ott joined Louis Roederer and its fabulous selection of wine craftsmen.
"Christian and Jean-François run three estates: Château de Selle, Clos Mireille and Château Romassan. Each of these properties has its own individual charm and personality. Each can be proud of their extremely elegant rosé, red and white wines. In their cellars reigns one sovereign wine: the famous 'Cœur de Grain'."
Domaines Ott Clos Mireille Côtes de Provence Rosé 2020 is wonderful example of quality Provence rosé. Precise and delicious fruit. Balanced layers of flavors throughout the entire tasting experience. Extremely easy drinker—you can easily go through the bottle all by yourself and not realize what you were doing until the end of the bottle. But this is better enjoyed with someone you love. Works splendidly as an aperitif. Pair with shellfish; vegetarian fare; pork; poultry. $45-55