Deep ruby color; cherry, plum, nutmeg, cinnamon, vanilla on the nose; black cherry, plum, blueberry, earth, chocolate, vanilla on the palate.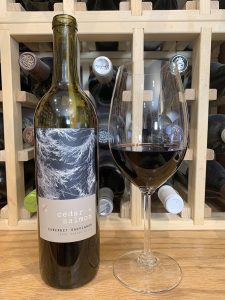 Dry; soft, fine-grained tannins; reserved acidity (3.94 pH). Light oak—aged 18 months in 20% new French, 20% new American, 60% neutral. Juice is 100% cabernet sauvignon from Washington State's Horse Heaven Hills, a long range of high, rolling hills in Klickitat, Yakima, and Benton counties. The Horse Heaven Hills AVA was established in 2005.
The 2016 vintage was one of the longest harvest seasons in Washington State history, which usually portends rich and powerful wines. Not for this bottle. Plum and softness present even more as the wine evolves in the glass. This definitely is not an assertive cab, which will be appealing to some, especially wine sippers who do not want any challenges to their palates. Drinks more like a merlot than a cab. Juicy fruit gives this simulacrum of sweetness. 14% ABV
Cedar + Salmon is a brand of 3 Badge Beverage Corporation. Wine brands include Cedar + Salmon, Gehricke, Hey Mambo, Lesse-Firch, Moobuzz, Pennywise, Plungerhead, and The White Knight. The company formerly was named The Other Guys.
3 Badge/Other Guys president August Sebastiani is a fourth-generation California winemaker (you likely recognize the last name). The company is a negotiant operation that buys grapes or juice, then produces wine (rather than having vineyards of their own).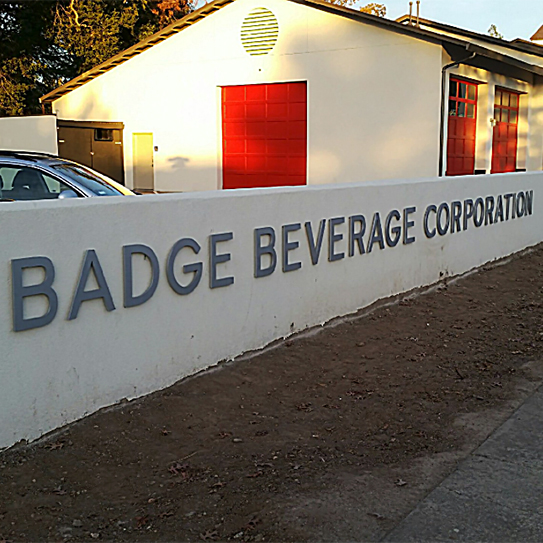 3 Badge Beverage purchased the old Sonoma Firehouse in June 2015 to convert it into company offices. Researching the old building, Sebastiani found a number of documents revealing his family's involvement with the firefighters. His grandfather (also named August Sebastiani) worked in the firehouse as a volunteer firefighter. The family discovered three service badges from his grandfather's time as a firefighter—active, retired, honorary—and thus the 3 Badge Beverage Corporation name. The wine division of the enterprise is 3 Badge Enology. The spirits division is 3 Badge Mixology.
Cedar + Salmon Cabernet Sauvignon, Horse Heaven Hills 2016 presents the soft, rounded, easily approachable side of cabernet sauvignon. Plenty of juicy ripeness, not so much tannic or acidic bite. There is a whisper of blackcurrant to provide a moment of drama, but mostly this is soft, inoffensive, tasty. Good wine for someone beginning their adventure in sophisticated red wine. Pair with beef dishes, but don't count on the tannins to tame well-marbled cuts; filet mignon with balsamic glaze; rosemary-braised lamb shanks; venison; baked/rotisserie chicken. $23-25