Deep ruby, almost black color; black cherry, vanilla, freshly baked pastry on the nose; cherry, plum, fig, black olives, blackberries on the palate.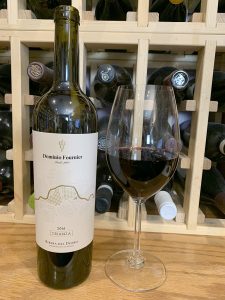 Dry; good acidity (3.55 pH) some assertive tannins, but not strident. The winery suggested decanting. I tasted pop-and-pour and, after five years, this was fine, but—hey, if the winery says decant, I decant. As expected, the wine was softer and more approachable after decanting. Easy drinker, struggles some to be distinctive. There is nothing wrong with being inoffensive, solid red wine, but I found nothing compelling. This works better as second bottle, or paired with folks who are not adventurous red wine drinkers. Dominio Fournier's Reserva hits better than this, but obviously costs more.
This is 100% tinta del país (aka tempranillo). Crianza is the second level of tempranillo, meaning it aged at least one year in oak—as this did. The highest quality tempranillo bottlings age up to 20 years, and cost significantly more than this effort. As the climate warms, tempranillo—which tolerates hot much better than cabernet sauvignon or pinot noir—plays an increasing role in the vineyard world.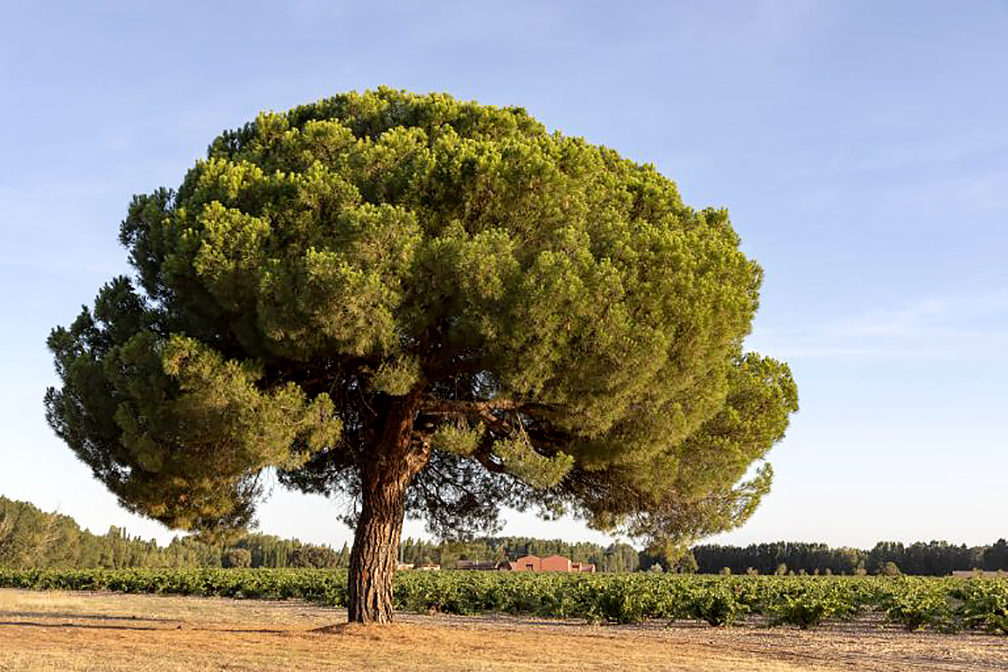 Dominio Fournier did pre-fermentation with dry ice to elevate color and sweeten tannins. Alcoholic fermentation occurred in stainless steel and wooden vats with regular pump overs. Malolactic fermentation in wood with frequent bâtonnage and there was time on the lees to add some depth and complexity. Wine finished for a year in 80% French and 20% American oak. 14.5% ABV.
This effort showcases tempranillo's fruitiness. The grapes come from vineyard blocks that feature pebbles on the surface, which intensifies the heat during the day. Tempranillo famously does well with heat in the day and diurnal shift at night. Some vines are up to 60 years old; average vine age is 25 years. An older vine means less production and more intense fruit flavors. Half the vines are trained in the traditional goblet style—a bush rather than trained on wires—which encourages the fruitier style of this wine.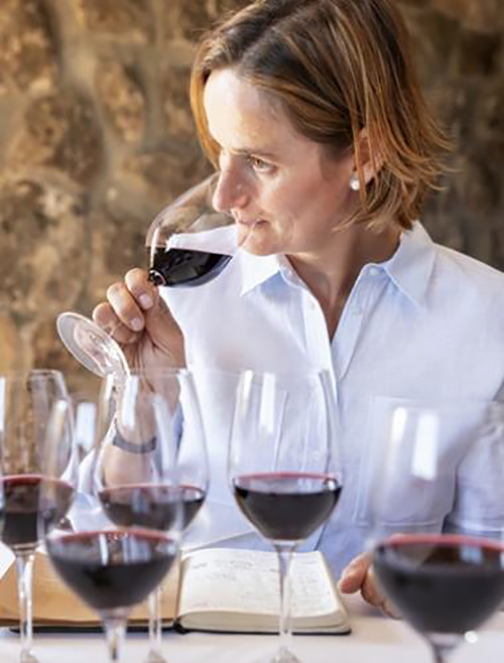 Marian Santamaría is the winemaker, assisted by Laura Terrazas Rodríguez. Santamaría began her career at Dominio Fournier more than 15 years ago, then worked at some of the most important regions in Spain—Toro, Vinos de la Tierra de Castilla y León o Rueda, and currently is in charge of the prestigious Beronia Rueda cellars in addition to her position as the chief winemaker at Dominio Fournier. Laura Terrazas Rodríguez worked for the Regulatory Board of the Ribera del Duero D.O, and for several major wine cellars in the region. She has been assistant wine maker at Dominio Fournier for more than a dozen years.
Dominio Fournier Crianza, Ribera del Duero 2016 is nice, well-behaved, middle-of-the-road tempranillo. This could be a nice introduction to tempranillo and richer red wines for those who are not veterans of big, bold, tannic reds. Should please a significant audience. Red wine veterans might hope for something more, but they definitely would drink and enjoy. Pair with roasted red meat; hearty food; gourmet hamburgers; lamb; venison and wild game; strong, mature cheese. $27-33
Gonzalez Byassusa, U.S. importer of this wine website