Deep purple color; black cherry, blueberry, spice, smoke, oak on the nose; black cherry, dark fruits, minerality, oak spice and vanilla on the palate.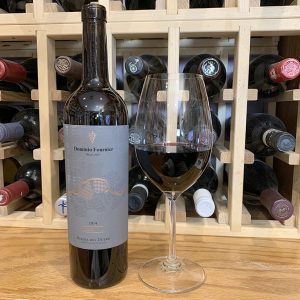 Dry; medium, dusty tannins you expect from 100% tempranillo. Reserved acidity (3.7 pH), which you expect with tempranillo. The winemaker recommends decanting, which is a standard practice for me, but first glass pop-and-pour did just fine, perhaps because the bottle is six years old. After the first tastes, decanting did, indeed, make this even smoother and more approachable; 15% ABV.
This effort showcases tempranillo's fruitiness. The grapes come from vineyard blocks that feature pebbles on the surface, which intensifies the heat during the day. Tempranillo famously does well with heat in the day and diurnal shift at night. Some vines are up to 60 years old; average vine age is 25 years. An older vine means less production and more intense fruit flavors. Half the vines are trained in the traditional goblet style—a bush rather than trained on wires—which encourages the fruitier style of this wine; 15% ABV.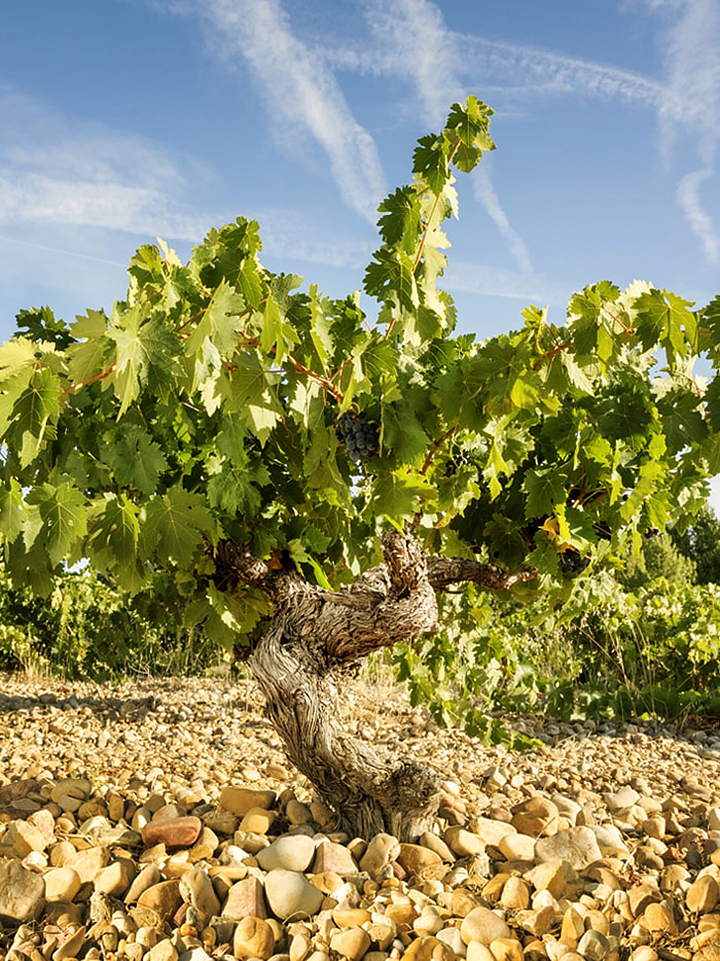 In addition of goblet training, Dominio Fournier further emphasizes fruit by harvesting in small boxes, followed by careful inspection. Maceration occurs in stainless steel kept very cold with dry ice. Fermentation occurs in stainless steel and wood. Regular pump overs. Skin contact 25 days to emphasize tempranillo's very dark color. I identify the color as deep purple, but black also would work. Malolactic fermentation occurred in oak barrels with regular bâtonnage (stirring the wine) to add complexity and depth. The wine then spent at 18 months in new French oak.
Ribera del Duero tempranillo makers tend to deploy French oak, while Rioja makers tend toward new American. That makes Ribera de Duero somewhat less oaky, but tempranillo classically marries well with oak in both locations. The oak in this effort is there, but by no means excessive. Marian Santamaría is the winemaker, assisted by Laura Terrazas Rodríguez.
Dominio Fournier Reserva, Ribera del Duero 2014 is bright, lively. Flagrantly fruity. Nicely complex. Powerful and approachable at the same time. Rich, mouthfilling flavors. Decanting recommended. Pair with rich, red meats; roasts and grilled meats; ribeye steak; casseroles; strong, mature cheese. $42-47