Medium purple color; blueberry, cherry on the nose; plum, blueberry, cherry, blackberry, peppercorn, spice, black pepper, chocolate on the palate.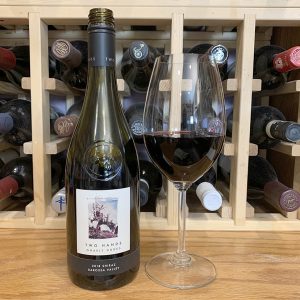 Dry; juicy, vivid fruit. Full body. Significantly benefitted from decanting to integrate flavors and smooth out rough edges encountered on twist and pour (this is screwtop). Savory, meaty notes you expect from Australian shiraz. There is oak, but not overpowering. Fairly restrained alcohol—13.5% ABV—for a bold Aussie shiraz. Moderate acidity.
Terlato Wines, U.S. importer for this effort, explains the name: "Gnarly Dudes is named for the gnarly old Shiraz vines that year after year grow a crop of beautiful fruit that is tamed and put in bottle. The "Dude" from the Cohen Brother's movie The Big Lebowski was also an inspiration."
The multiple parcels of the grapes fermented in open top vessels with pump over three times a day during peak fermentation to emphasize flavor, color, and tannins. Free run juice and juice from the pressing were combined in tanks, then rack to oak barrels for malolactic fermentation and to add oak elements. Batches were kept separate until blending just before bottling.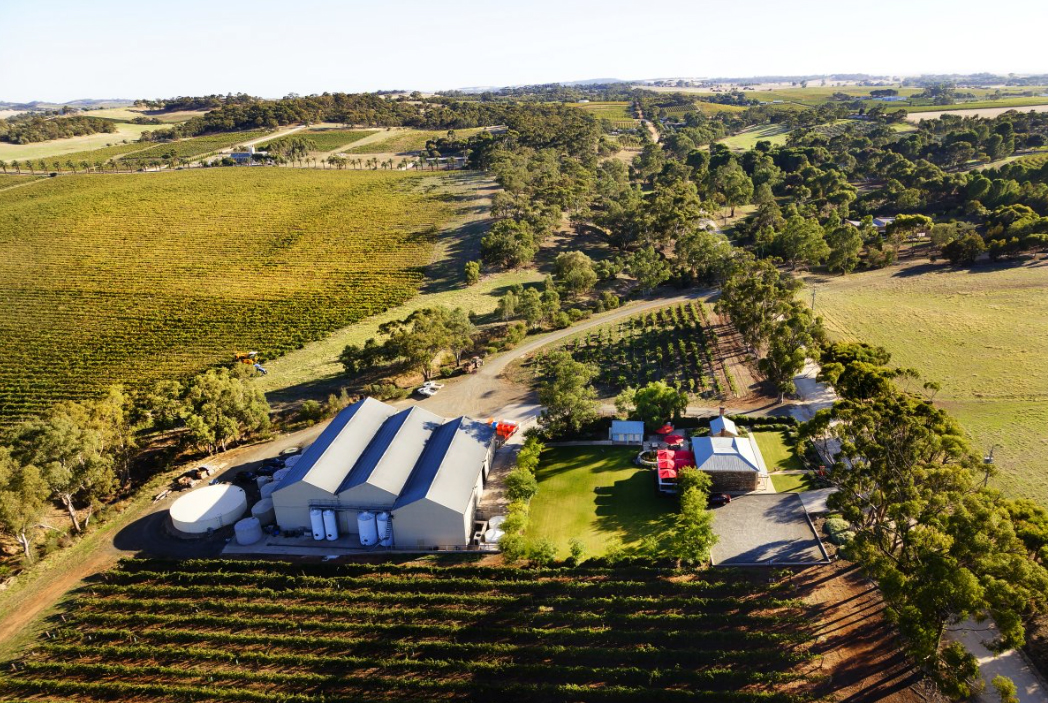 Two Hands is a quality maker in the Barossa Valley and McLaren Vale, Australian wine regions near the South Australia city of Adelaide. Barossa is to the northeast of the city, McLaren Vale to the south. The region's wine tradition dates to the 1830s. The region is best known for shiraz. The valley (vale) is named either for John McLaren, manager of the South Australia Company, or surveyor John McLaren, who surveyed the area in the late 1830s; the two McLarens were not related. Historians argue about this.
The US importer, Terlato, notes: "Two Hands was established in the summer of 1999 with the aim of making the best possible Shiraz-based wines from prized Shiraz growing regions throughout Australia. The intention was, and still is, to showcase the diversity of Australian Shiraz by highlighting regional characteristics and allowing the fruit to be the primary feature of the wines. 'Two Hands' refers to the very personable approach taken with each parcel of grapes, no matter how big or small. The wines are carefully guided through the viticulture and winemaking process by Proprietor and Managing Director, Michael Twelftree and his dedicated team."
Two Hands Gnarly Dudes Shiraz, Barossa Valley 2018 delivers drive, energy, plenty of ripe red fruit. Needs decanting to smooth things out and integrate the rich, full flavors. Fun, easy drinker, especially paired with assertive foods. Pair with rich red meat; steaks, barbecued spare ribs, pepper steak, T-bone steak; braised beef; beefy stews; roast leg of lamb; baby back ribs; barbecued chicken; meat lover pizza; gourmet burgers and sliders; wild game; hard cheese like gouda, cheddar, aged machego, pecorino Romano. $31
Two Hands Wines website with nice video