Pale straw color; lemon-lime, orange peel, melon, apple, peach, honeysuckle on the nose; citrus, Meyer lemon-lime, apple, white peach, pear, salinity on the palate.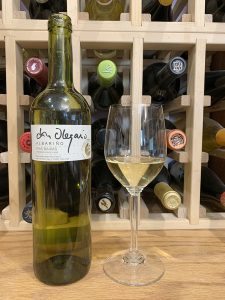 Dry; excellent example of Spanish albariño—the wonderful grape from the northwest next to the Atlantic. Medium-plus body. Rich and delicious with the distinctive salinity-minerality of albariño. The slight, salty bitterness is either a flaw or a feature depending on your palate, but it really shines when paired with seafood. That makes it a success in my mouth; you should at least experience it once with an open mind to see how it works with you. 13.5% ABV
Rías Baixas is one of the leading white wine producing regions in Spain and the only Spanish DO for white wine; albariño wine accounts for some 90% of the vines in Galacia. Rias Baixas is known for whites in similar way Rioja is famed for Spanish reds. The region iextols the virtues of its granite soils and high winds. The stoney soil, wind, and cool temperatures help deliver wines with fresh acidity and minerality. This effort showcases those characteristics.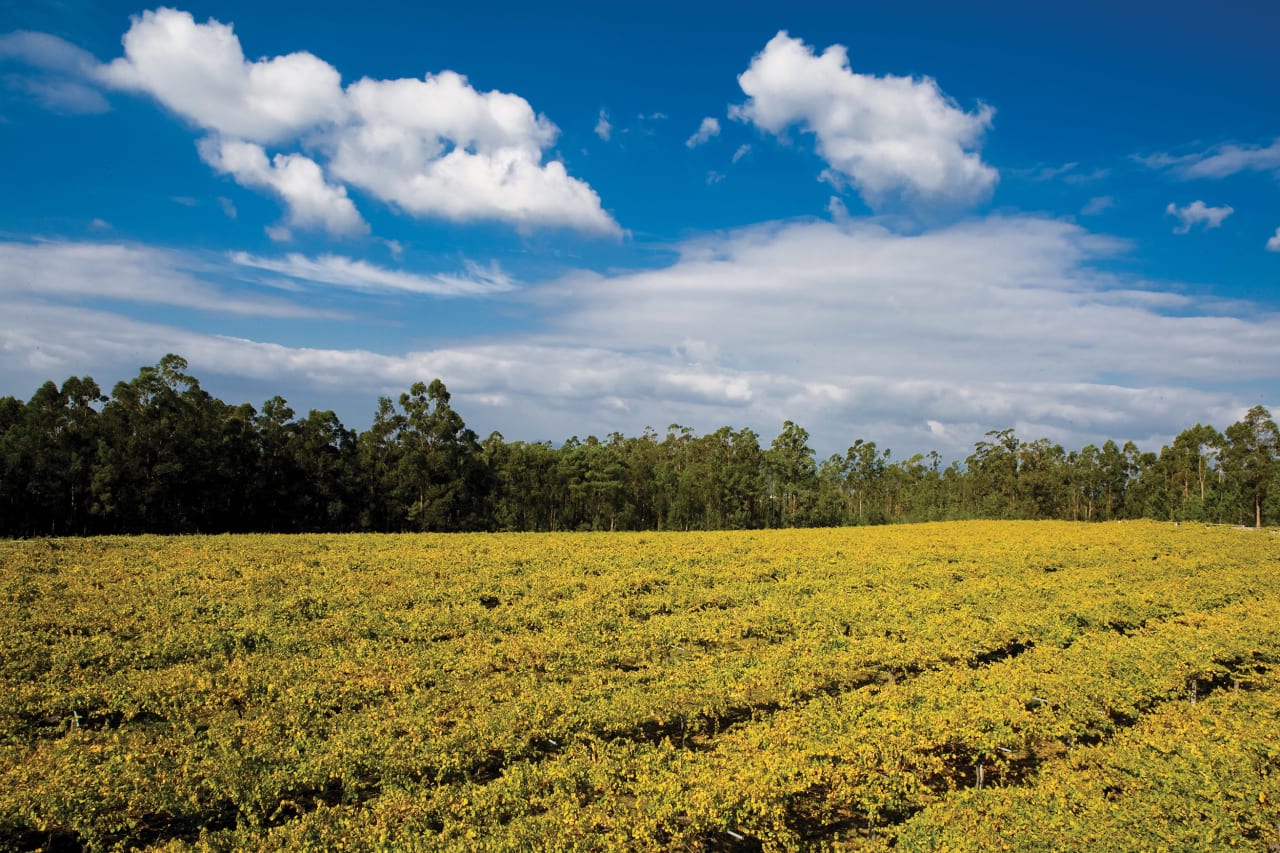 This is superior quality albariño. Aldolfo Falcon established the winery in 1950. The artisanal, family-owned winery began producing albariño from a single 12-plus acre vineyard in the valley of "O Salnes." By the 1980s, Adolfo's son and brand namesake, Olegario Falcón, had developed the estate into one of the region's leading producers of Albariño.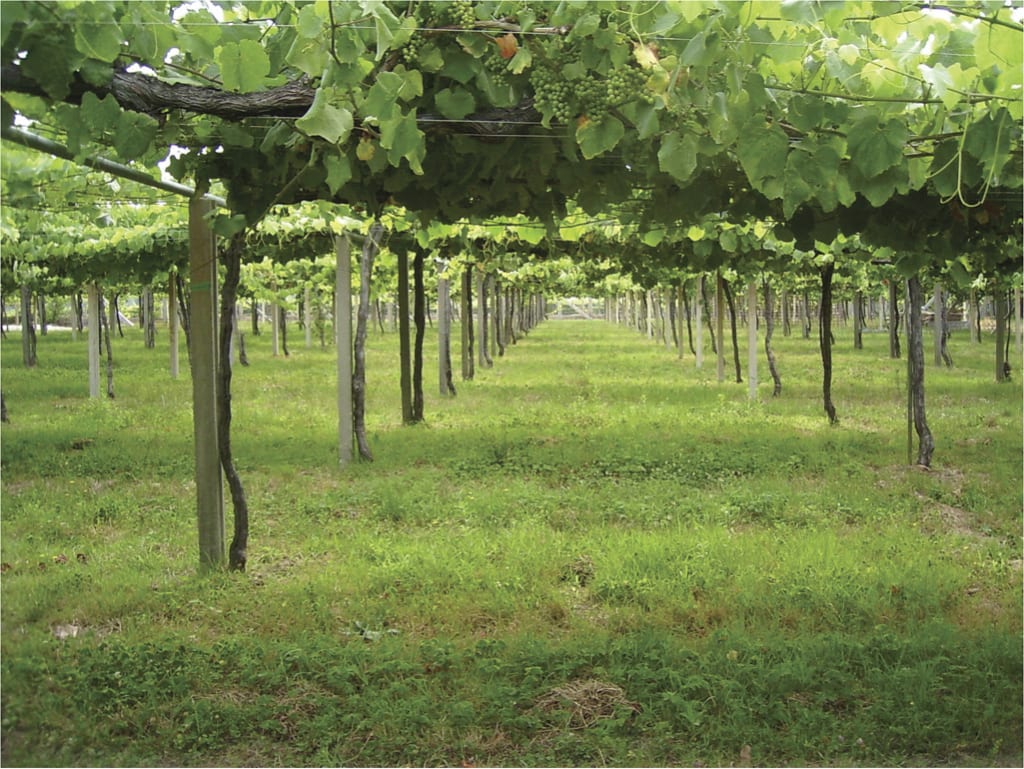 Today a third generation of wine producers, Olegario's five children, continue to produce Don Olegario from 30-year-old vines in the same five hectare vineyard. The combination of the valley's proximity to the ocean, bordering mountain ranges, and the vineyards' exposure and elevation, has built its reputation as the region's finest wine-growing area. The wine was named the fourth best wine in the world in 2008 by The Wall Street Journal.
Sadly, while Don Olegario produces high quality wine, it has essentially no online presence. So, my ability to deliver in-depth backstory about the winery, vineyards, and principals does not exist. Never mind, this is excellent albariño. Worth finding and experiencing. Especially if you are into perfect seafood-wine pairings.
Don Olegario Albarino, Rias Baixas 2019 delivers expected brisk acidity. Impressive complexity. Tasty fruit. Excellent, classic expression of a grape consistently earning respect. Pair with with seafood, oily fish; poultry. Cheese—fresh cheeses. $19-22