Pale gold color; citrus, lemon, lemongrass, bread yeast on vivid nose; lemon-lime, pink grapefruit, gooseberry, thyme, minerality-saline on the palate.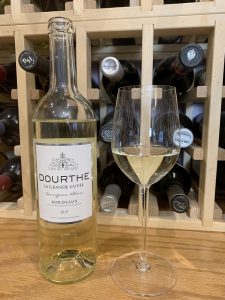 Dry; excellent acidity; crisp, bright, precise; tasty tartness in the mouth. Rich aromatics are achieved by maceration on the skins and low-temperature fermentation. The wine then ages on fine lees for six months with regular bâtonnage (stirring the wine with a special instrument). The effort engenders intensity, finesse, and rich, deep mouthfeel. 12.5% ABV
Dourthe identifies itself as a négociant winery today. Some of the most disappointing wines you can buy come from négotiants. Some of the best wines and wine bargains you can buy come from scrupulous négotiants; Dourthe is one of the good guys and buys. Some lower-end négotiants simply buy already bottled wine and slap their label on it. Others, like Dourthe, purchase grapes from high quality growers and produce the wine themselves. It appears, Dourthe even supplies grapes from some of its own vineyards, or at least vineyards it leases. Dourthe and other négociants like Louis Jadot and Kermit Lynch deliver quality you can trust.
Dourthe's story begins in 1840 when Pierre Dourthe opened a wine merchant business in Bordeaux. Pierre's eldest son, Jean, took over the business in 1870. In 1929, the fourth generation—Roger and André—purchased Château Maucaillou in Moulis. Bucking tradition, they relocated their activities to the heart of the Medoc vineyards.
By 1950, members of the fifth generation—Jean-Paul Jauffret and Pierre and Philippe Dourthe—were in control. They followed their ambitions to enter new markets. Dourthe gained worldwide recognition for a prestigious range of exclusive wines. Jean-Paul Jauffret became CEO in 1967 and leveraged his extensive connections in the wine trade to significantly develop the family business. By 1987, Dourthe was the number one wine company in Bordeaux.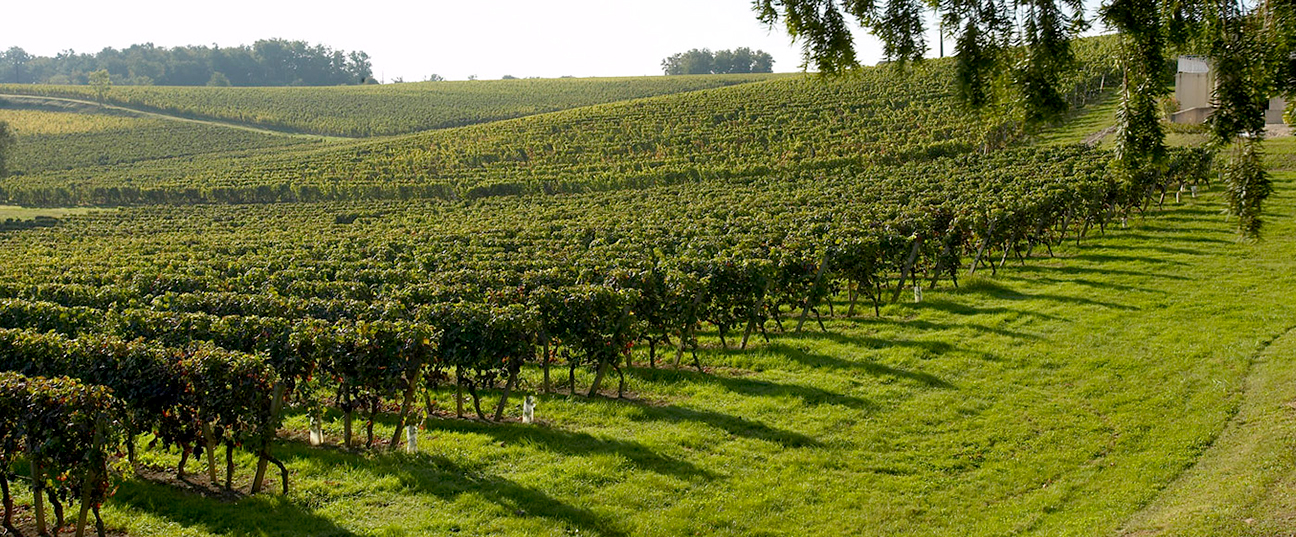 This achievement was a product of the "Dourthe No. 1" project. Dourthe No. 1 was "the unison of Dourthe and its most skilled partner winemakers and grape growers, Dourthe N°1 has rapidly carved its niche as a shining example of great Bordeaux wine," according to the website. Development of a new style of dry, white Bordeaux wine was a key element of that initiative. Dourthe La Grande Cuvée Sauvignon Blanc is an example.
During this time of growth and rising prestige, Dourthe acquired leaseholds or purchased significant properties. Château Belgrave. Château Pey La Tour. Château La Garde. Château Le Boscq. Such success led to a management buy out by three of its directors in 1998. In 2007, Dourthe became part of Thiénot Bordeaux-Champagnes. The website notes: "This new investment is testament to the major strategic choices undertaken by Dourthe, which form an integral part of a long term vision, which is paramount in the wine sector."
Dourthe La Grande Cuvée Sauvignon Blanc, Bordeaux 2019 is splendid example of Bordeaux sauv blanc. Very attractive nose carries over into a tasty, tart, food-friendly delight on the palate. Bordeaux efforts are significantly different from sauv blanc from New Zealand. Rounder, more emphasis on fruit and depth. There is an old adage about négociant wine: "Whatever it costs, it should taste like it costs more." That certainly is the case with this beauty. Pair with salmon or other fatty fish; steamed shellfish; ceviche; cream-based pasta dishes; Asian cuisine; paella; vegetarian fare; roast chicken; goat cheese (classic sauv blanc cheese pairing). $14-15