Deep tawny color; honeysuckle, butterscotch, caramel on the intoxicating nose; dried cherry, caramel, oak, black plum, fig, honey, tobacco, chocolate, nuttiness on the palate.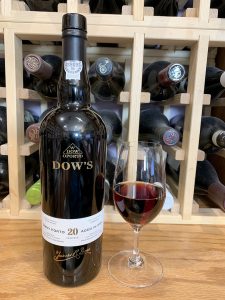 Dry, for a porto, with classic Dow's dry texture. Intense acidity balances assertive fruitiness of the port wine. As with previous versions of this effort, significant richness, complexity, and depth. Impressively delicious. Full, generous in the mouth. Field blend of primarily touriga nacional grapes. 20% ABV
Tawny ports are made with red grapes, then aged in oak barrels that expose them to oxidation and evaporation. The oxidation delivers nutty flavors. The evaporation concentrates flavors—in 20-year Porto, one-third of the original wine evaporates. That which is lost is called the "angels share", the same process in long-aged spirits and Madeira, and the reason for the cost. And the reason such efforts so pleasure your palate, your whole body.
Many consider 20 years the perfect age for tawny, although there are 40-year versions. Every wine lover should enjoy a pour of this delight. You will ask for more. This is liquid dessert with the complexity and fruity sweetness. Impressive on several levels. Decadence at its best. Serve chilled around 55º F.
Okay, granted there is expense involved. On the plus side, a serving of Porto is only a few ounces and, when stored appropriately—away from light, around 55º F—this 750 ml bottle of wine can last for six months after opening and can even improve. Think about that—a wine that gets better long after you open it.
Further on the cost angle to this story—this is Porto bargain. Premier tawny Portos sell for $1,200-$7,000. For an added kicker, various sources estimate this bottle will improve past 2050. Welcome to the Porto long game. Classic style from premier maker. Wonderfully balanced. The Symington family dominates Porto and Madeira production in Portugal because they are so good at it.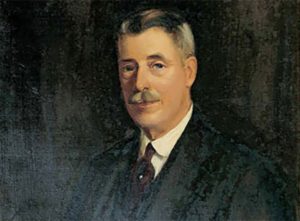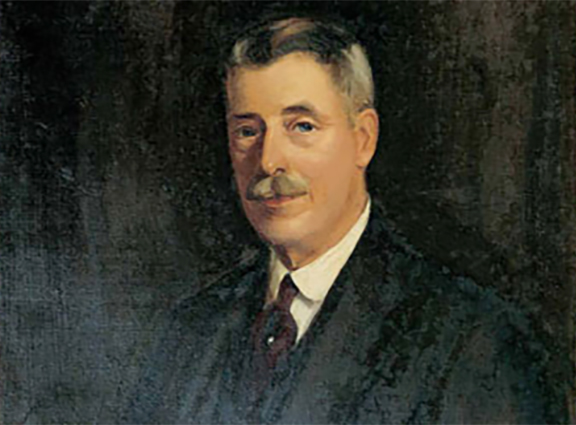 Andrew James Symington became a partner in Dow's in 1912. In 1970, the family bought both major Porto makers Graham's and Smith Woodhouse. In 1989 the family became a partner in the Madeira Wine Company, at that time controlled by the Blandy family. They now control Cockburn's, Graham's, Warre's, Dow's, Smith Woodhouse, Gould Campbell, Quarles Harris, and Martinez—by far the strongest Porto portfolio in the world. They have the largest vineyard ownership in the Douro.
Dow's 20 Year Tawny Port is juicy, delicious, classic, elegant, textbook Dow tawny port. Gently sweet with excellent balancing acidity. Excellent oak influence, as you expect from a tawny port. Be sure to give yourself long sniffs of this—tawny port is is especially rich and rewarding on the nose. Enjoy this all by itself; exquisite after-dinner sipper; pairs with vanilla ice cream, crème brûlée; nuts; dried fruits; fruitcake; stilton cheese; mature hard cheeses. $60-67
Symington Family Estates website