Light ruby color; cherry, spice, vanilla, crushed stone on the nose; sun-dried cherry, cranberry, strawberry, blackberry, leather, balsamic, oak note on the palate.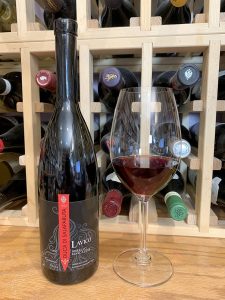 Dry; stern medium tannins; light-medium acidity and body. This is pure expression of nerello mascalese, a rare grape found almost exclusively on the slopes of Sicily's Mount Etna. It often is compared to pinot noir. That comparison partially fits, but this nerello mascalese is edgier with more assertive tannins and more emphatic fruit. It reflects its terroir—it takes some attitude and daring to grow high on the slopes of an active volcano. That goes for both the grape and the growers.
There is some complexity and depth here. The grape has a wildness to it juxtaposed with lighter body and texture. The wine spent a year in used or mostly used barriques, giving it some oak and vanilla notes to play in the background. An interesting wine that grows on you and reveals why nerello mascalese is compared to pinot noir with time in air and a second glass. 13.5% ABV
The label can be confusing. Nerello mascalese is the grape. Vajasindi is the name of the estate in northeastern Sicily on the slopes of Mount Etna. Lavico is the name the maker, Duca Di Salaparuta, created for this effort. Duca Di Salaparuta dates from 1824 when Giuseppe Alliata, Prince of Villafranca, Prince of the Sacred Roman Empire, Grandee of Spain and Duke of Salaparuta, a passionate connoisseur of good wine, decides to produce a delicate, elegant, "french style" wine, from the grapes of his own estate located in Casteldaccia near Palermo, Sicily. Today's company evolve through the years; the history is on the website.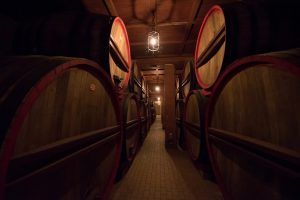 The Duca de Salaparuta group includes three historic brands. Duca di Salaparuta and Corvo date from 1824. The third brand, Florio, dates from 1833. So these vineyards and brands have been making wine in Sicily for almost two centuries. Illva Saronno Holding brought the groups together and is updating the brands across the board. The historic wine companies now are the largest wine-producing group in Sicily. The holding's other products include Disaronno Liqueur, Tia Maria Cold Brew Coffee Liqueur, Tia Maria Iced Coffee Frappé, The Busker Irish Whiskey, Rebarbaro Zucca, Aurum Golden Orange Liqueur, Artic Vodka, Isolabella products, and others.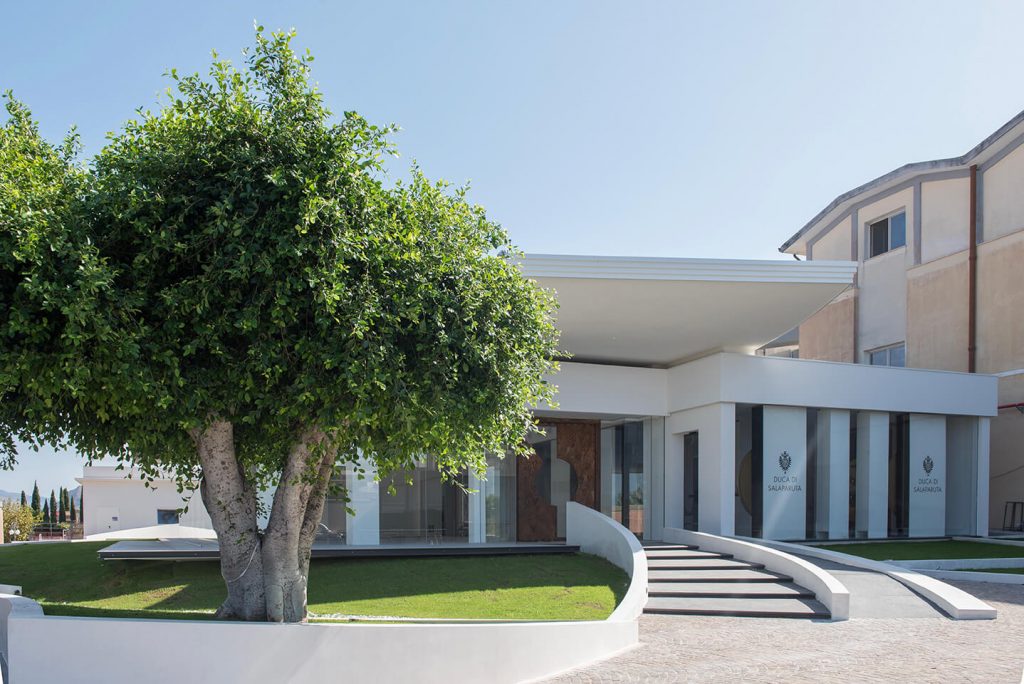 Duca Di Salaparuta Nerello Mascalese Vajasindi Làvico Sicilia 2017 reflects the wildness and tenacity of its Vajasindi estate on the slopes of Mount Etna, the active volcano in Sicily. Red fruits, crushed stone and ash. Exhibits some of the refinement of pinot noir, but that is accompanied with the some of the lustiness of zinfandel. Certainly pairs with traditional Sicilian dishes; pasta dishes with either red or white creamy sauces; lamb; turkey; pork; salmon and other fleshy fish; oily fish—sardines, mackerel; lighter beef; chicken; mature cheeses, flavorful cheeses—provolone, gruyere, ricotta, pecorino. $16-20
Duca di Salaparuta website, nice landing page video