Deep ruby color; plum, tobacco, leather on the nose; black cherry, blackberry, plum, vanilla, spice on the palate.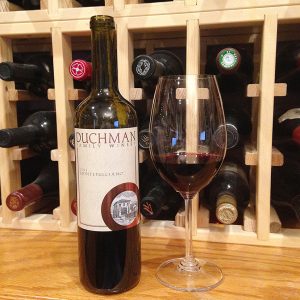 Dry; medium-full body, wonderfully smooth and rich in the mouth with tame tannin, balancing acidity, and restrained oak. Earthy notes allow for pairing with wild game and range of savory dishes. Blend of mostly montepulciano and some sangiovese—neither website nor tech notes are specific for this vintage—but all the grapes are Texas grown, a signature of Duchman, one of the premier wineries in the state. Duchman (pronounced Duke-man) particularly focuses on Italian wines.
Montepulciano is a grape planted throughout central and southern Italy—it is the second-most planted grape in the country—and is most-associated with Abruzzo (Montepulciano d'Abruzzo). Montepulciano wines typically have deep colors, moderate acidity, and mild tannin—this wine fits the profile well. Some call montepulciano the Italian merlot, although the parallels are not exact and similarities fade with higher quality efforts, particularly in the fullness of the body.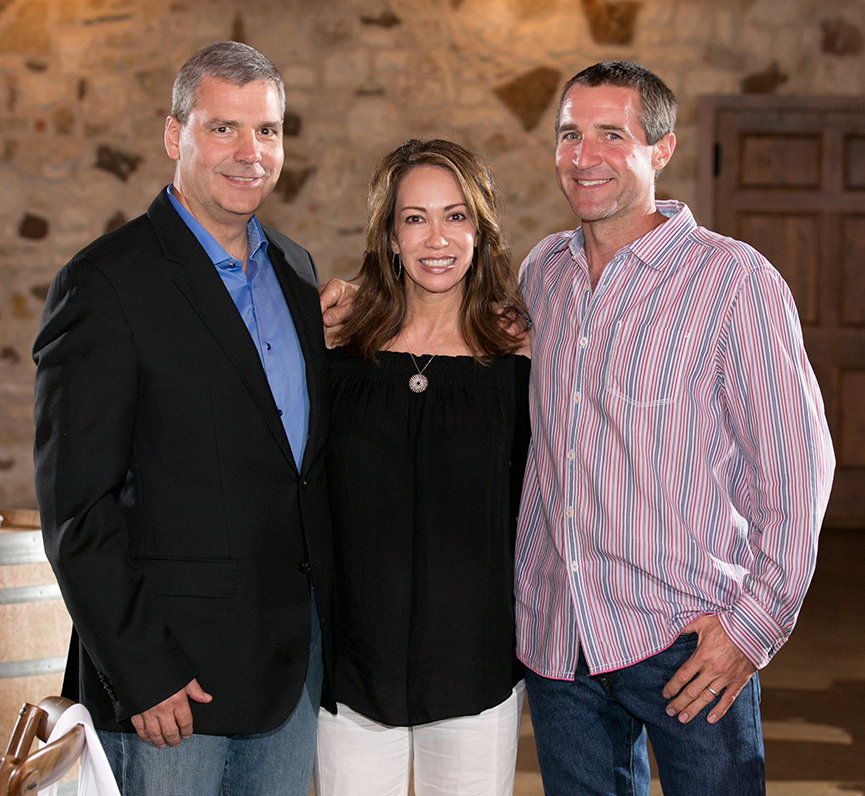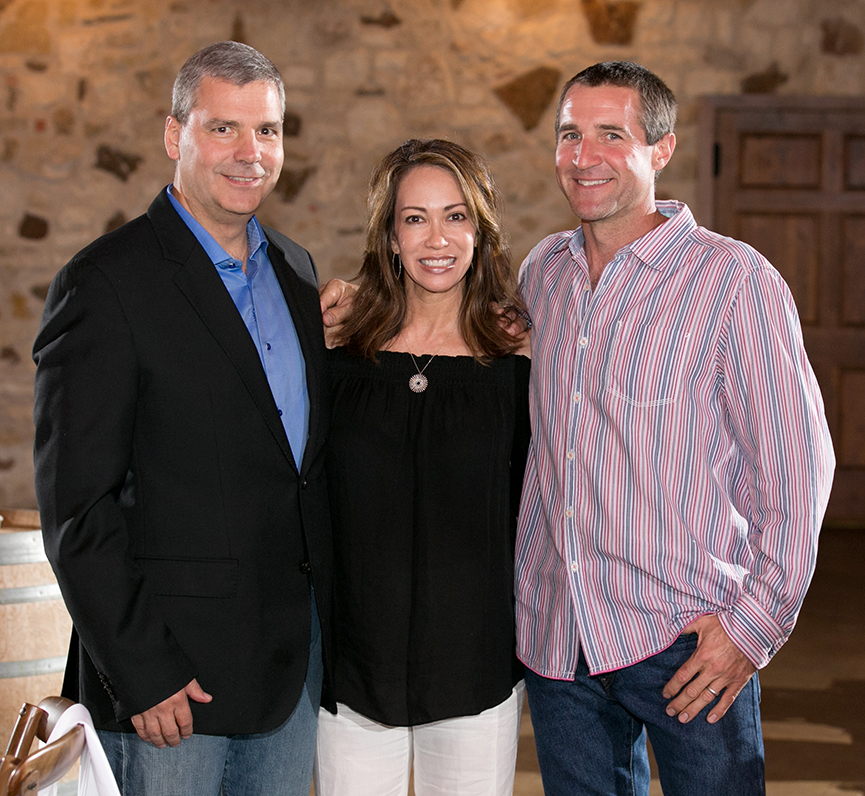 Duchman Family Winery is the dream of Drs. Stan and Lisa Duchman, who set forth to make world class varietal wines in Texas based on Old World grapes. Stan is an interventional cardiologist, Lisa a doctor of optometry. Dave Reilly is the winemaker. According to the winery website, Reilly strives "to make wines that are true to their varietal character using the highest quality grapes grown in Texas." While the winery is in central Texas, almost all Duchman grapes come from the Texas High Plains AVA around Lubbock, as do most of the Texas grapes in Texas wines. The hot days and cool nights in the Texas Panhandle are great for grapes growing alongside cotton, feed grains, and cattle on the fabled Llano Estacado, the flattest expanse on Earth.
As do many Texas wineries, Duchman derives income from both its wines and its winery as a venue and tourist attraction. Duchman is one of the top wine destinations in Texas. HGTV ranked Duchman as one of the 20 most picturesque wineries in the country (country, not just Texas). As amazing as it may seem to some, the Texas Hill Country AVA is the second-most visited wine region in the nation, trailing only Napa. Duchman is located near Driftwood, Texas (southwest of Austin, north of San Marcos, northeast of San Antonio). Driftwood has a post office, a Baptist church, a general store, and a wedding venue and party place (Stonehouse Villa), so if you blink while driving, you might miss it.
Duchman Family Winery Montepulciano 2011 is superbly drinkable, especially after six years, delicious, smooth, and emphatically demonstrates Texas wines can hang with the big boys. Pair with venison, wild turkey, lamb, beef tenderloin, barbecued brisket, pork tenderloin, hamburger, meat lover's pizza, meatloaf, mushroom risotto, aged cheddar, stuffed baked potato, wild rice. Very versatile and complementary for rich-flavored foods. $18