Medium gold color; pear, tropical fruit on the nose; Meyer lemon, pear, apricot on the palate.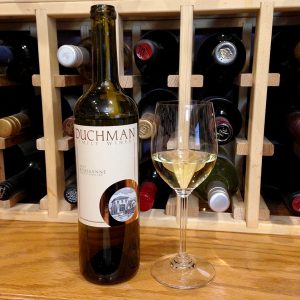 Dry; very bright acidity; medium-full body with beeswax element on the mid-palate. No tannins. Roussanne is best known in the southern Rhône; the name comes from the French for "red-haired woman," a reference to the grape's redish-gold color at harvest.
Roussanne often is blended with marsanne and thought of as an earthier, richer, more difficult cousin to viognier. Roussanne buds later than many other grapes, which saves it from late frosts on the Texas High Plains, a real plus, but it also can be a high maintenance grape in a way similar to pinot noir. Difficult, but worth it; 13.2% ABV.
Duchman's roussanne—this vintage is their first—shows nicely now and has potential for aging, which is a feature of roussanne. John Oswald, grower of these grapes, enjoys a reputation as the roussanne wizard of the High Plains, along with Bénédicte Rhyne and Bobby Cox. Roussanne is a varietal you need to taste without expectations of chardonnay or other whites. Give this a chance to prove itself in its own right. It is a serious white that should intrigue those who prefer reds to whites. Roussanne is rich, serious white, and this Duchman effort reflects that.
Duchman Family Winery is located near Driftwood, Texas, in the Hill Country AVA, although the grapes—like grapes for most Texas wineries—are grown in the High Plains AVA around Lubbock in the Texas Panhandle. The winery is the realization of the dream of Drs. Stan and Lisa Duchman, who wanted to make world class varietal wines in Texas based on classic Old World grapes, especially Italian varietals, although this is a southern Rhône grape—but, hey, Italy is just across the border to the east.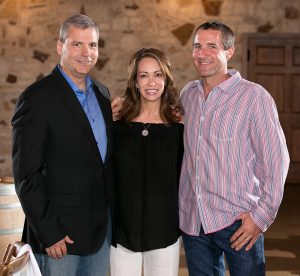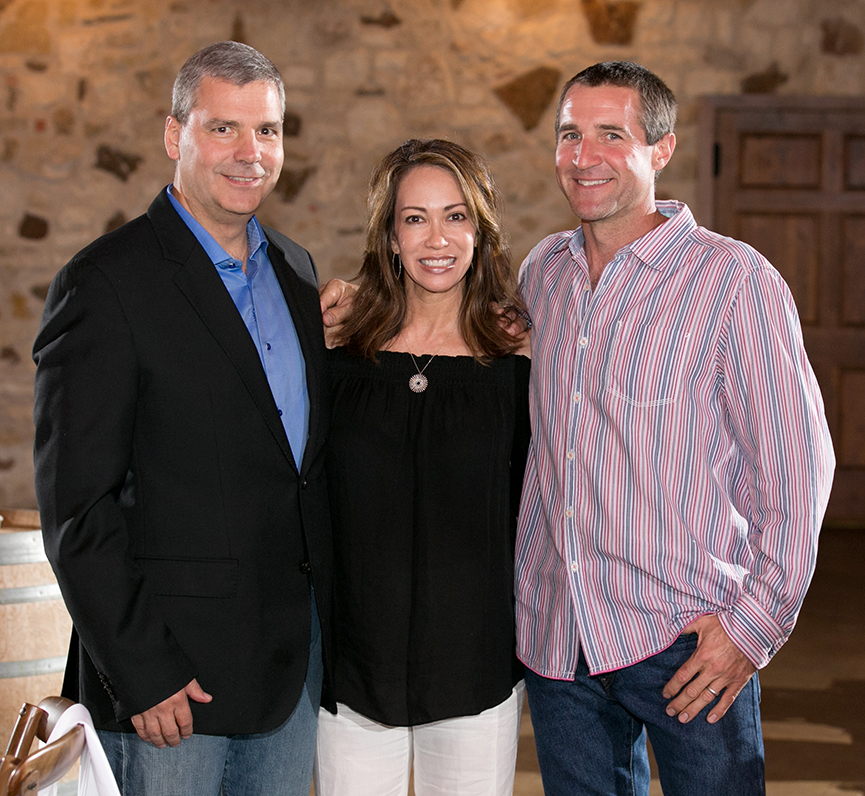 Stan Duchman is an interventional cardiologist, Lisa a doctor of optometry. Dave Reilly is the winemaker. According to the winery website, Reilly strives "to make wines that are true to their varietal character using the highest quality grapes grown in Texas."
As do many Texas wineries, Duchman makes money off both its wines and its winery as a venue and tourist attraction. Duchman is located near Driftwood, Texas (southwest of Austin, north of San Marcos, northeast of San Antonio) and is one of the top wine destinations in the Lone Star state. HGTV ranked Duchman as one of the 20 most picturesque wineries in the country. The Texas Hill Country AVA is the second-most visited wine region in the nation, trailing only Napa. Duchman is one of the AVA's star attractions even if you have to navigate Texas farm roads to get there. In recompense, the drive is through beautiful Hill Country scenes. Well worth the effort.
Duchman Family Winery Roussanne, Oswald Vineyard, Texas 2017 is a rich and compelling Texas interpretation of the southern Rhône grape. Checks off the rich, delicious boxes for roussanne. A white wine that appeals to red wine lovers as well as adventuresome white wine afficionados. Pair with light meats—pork chops, roast veal, baby lamb, suckling pig; poultry; richer fish-seafood dishes such as lobster and planked salmon; chicken tacos; prosciutto-wrapped melons. $22