Pale straw color; peach, lemon, citrus, tropical fruit on the nose; white peach, tart green apple, lemon on the palate.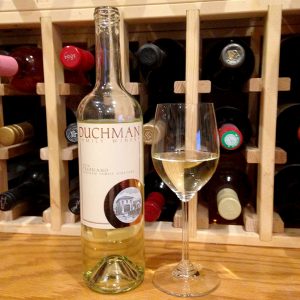 Dry to off-dry; light and refreshing; no oak; good acidity; 12.5% ABV. Best served very cold. Made with 100 percent Texas grapes grown on the Bingham family vineyard on the Texas High Plains; the vineyards are in Terry County near Meadow—between Lubbock and Brownfield.
The Bingham Family Vineyard is an important grape provider for Duchman. The Binghams also provide Duchman with viognier, vermentino, and dolcetto. Bingham also makes its own wines and, although the vineyards are on the High Plains, their tasting room is near Fredericksburg in the Texas Hill Country between San Antonio and Austin.  Address: 3915 B,
Hwy 290 East.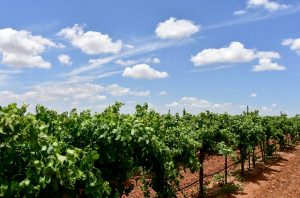 Trebbiano is the most planted white grape in Italy and France (where it is known as Ugni Blanc). It is vigorous, high-yielding, disease resistant, and not well known. Part of the reason for its anonymity is its somewhat neutral flavor. It shines as a refreshing, bright beverage—this Duchman effort accomplishes that—but does not have wow factors found in chardonnay, sauvignon blanc, riesling, and other competitors for wine drinkers palates and purchasing power.
Trebbiano works well as a blender grape, but its true métier is as the base grape for cognac, armagnac, and brandy. It also is used to make balsamic vinegar. Trebbiano's best-known varietal appearance is Italian Trebbiano d'Abruzzo, the white wine counterpart to Montepulciano d'Abruzzo. In Umbria, it is known as Procanico and is found in the wines of Orvieto, the great white wine region of central Italy. It commonly is blended with Malvasia Bianca. In Tuscany, up to 10 percent of the grape can be added to the region's famous red wines, typically to increase production since it adds volume and acidity without affecting taste.
All of which makes the Duchman foray into a 100% trebbiano offering interesting and courageous. Their efforts have been exceptionally clean and refreshing, which is the play for trebbiano since it does not score on distinctiveness. But it is wonderfully clean and bright.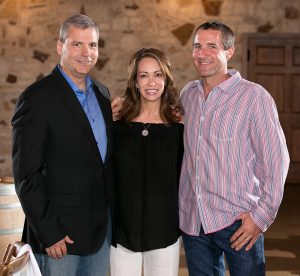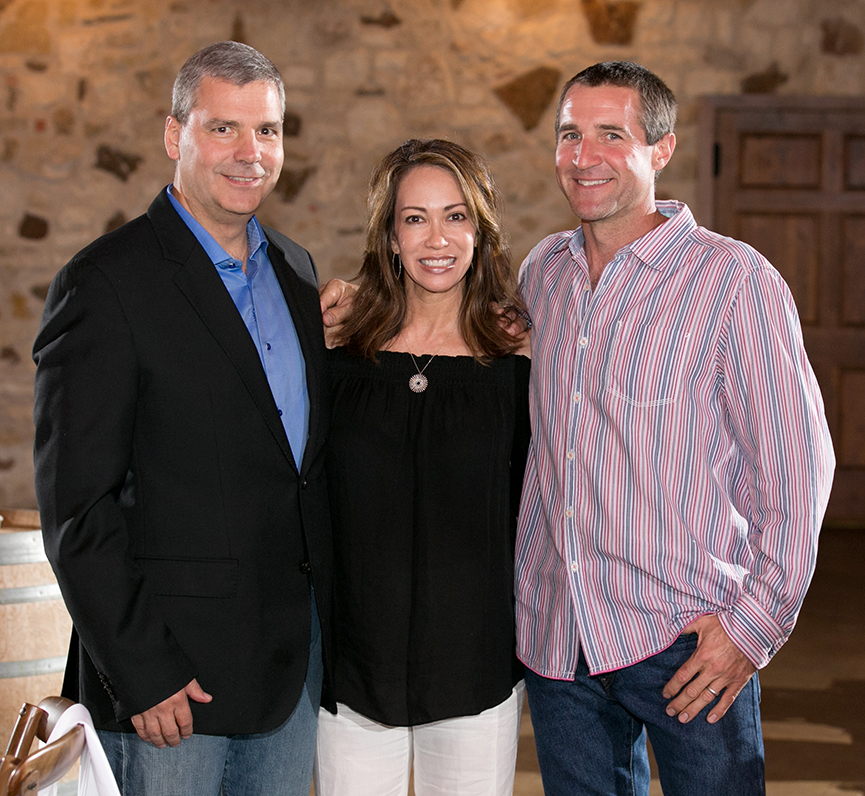 Duchman Family Winery is the dream of Drs. Stan and Lisa Duchman, who set forth to make world-class varietal wines in Texas based on Old World grapes. Stan is an interventional cardiologist, Lisa a doctor of optometry. Dave Reilly is the winemaker. According to the winery website, Reilly strives "to make wines that are true to their varietal character using the highest quality grapes grown in Texas." While the winery is in central Texas, almost all Duchman grapes come from the Texas High Plains AVA around Lubbock, as do most of the Texas grapes in Texas wines. The hot days and cool nights in the Texas Panhandle are great for grapes growing alongside cotton, feed grains, and cattle on the fabled Llano Estacado, the flattest expanse on Earth.
As do many Texas wineries, Duchman derives income from both its wines and its winery as a venue and tourist attraction. Duchman is one of the top wine destinations in Texas. HGTV ranked Duchman as one of the 20 most picturesque wineries in the country (country, not just Texas). As amazing as it may seem to some, the Texas Hill Country AVA is the second-most visited wine region in the nation, trailing only Napa. Duchman is located near Driftwood, Texas (southwest of Austin, north of San Marcos, northeast of San Antonio). Driftwood has a post office, a Baptist church, a general store, and a wedding venue and party place. If you blink while driving, you might miss it.
Duchman Family Winery Trebbiano Bingham Family Vineyard 2016 is fresh, bright, mild, easy to enjoy, especially by palates put off by strongly flavored wine. Pair with garden salads, also Greek and East Asian salads; fish, roast chicken, or oven-baked pork tenderloin (barbecue flavors will overwhelm); pasta and antipasta; hard Italian cheeses; cheese pizza with white sauce; very useful in making fine sauces, too. $16