Deep ruby color; cherry, raspberry, plum, mocha on the nose; cherry, plum, raspberry, rhubarb, dark chocolate, baking spice, minerality on the palate.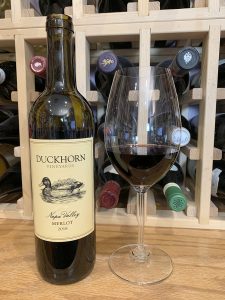 Dry; relaxed tannins; good acidity (3.56 pH). Oak influence from 15 months in French barrels, 40% new, delivers smooth tannins and hint of oak sweetness. This does not seem as big, rich, and concentrated as the previous vintage. I prefer the 2018 slightly over the 2017. I enjoy mellow merlot. Either one, however, will bring you pleasure. Merlot production has been a focus of Duckhorn from the beginning. It again shows with this effort. 14.5% ABV
Blend of 82% merlot, 16% cabernet sauvignon, 1.4% cabernet franc, 0.4% petit verdot, 0.2% malbec. The grapes came from Duckhorn estate vineyards, but also from independent growers in Napa—thus the Napa Valley designation. Duckhorn also produces a number of premier—more expensive—single-vineyard merlots from their estate vineyards.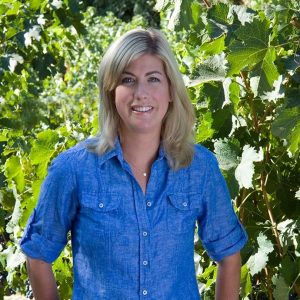 After working at Duckhorn for a decade, Renée Ary became the fourth winemaker in the 41-year history of Duckhorn in 2014. The website notes: "Renée is recognized for making some of the finest wines in the history of Duckhorn Vineyards." Renée notes: "I am incredibly fortunate to work with some of Napa Valley's most exceptional grapes. There is no recipe or formula. My job is to let the vineyards speak and convey the soul of the wine."
Dan and Margaret Duckhorn founded Duckhorn Vineyards in 1976. They focused on merlot from the beginning. Today, the seven estate vineyards are located in the Napa Valley and on the slopes of Howell Mountain and produce a number of varietals in addition to the merlot core.

The company is undergoing change. Dan and Margaret divorced in 2000. Dan was named Winemaker of the Year by the San Francisco Chronicle in 2005. GI Partners, a private equity firm, purchased controlling interest in the Duckhorn Wine Company in 2007. In 2016, TSG Consumer Partners bought the brand and its wineries for a price in the range of $600 million according to published reports.
Of the sale, Duckhorn president and CEO noted: "TSG recognizes and values how unique we are in the North American wine industry and is committed to preserving the strong culture that defines us. At the same time, we share an exciting vision for our company's future. By combining their consumer expertise and global reach with our luxury wine market proficiency and relentless focus on quality, we can ensure that our next 40 years will be as exceptional as our first four decades."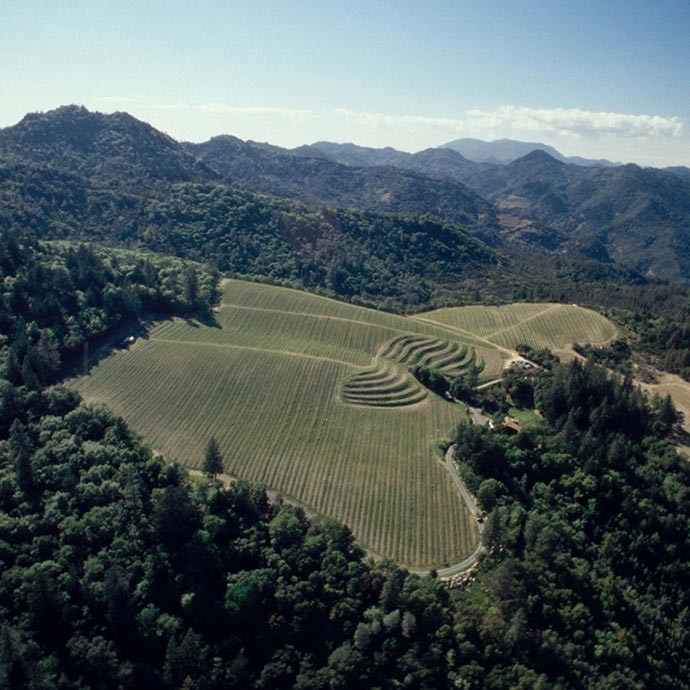 Duckhorn Vineyards Merlot, Napa Valley 2018 is plush, polished, complex expression of mostly merlot. This is an entry-level bottle—for Duckhorn. It still is a premier wine. If you enjoy your merlot mellow with some complexity and depth—plus food-friendly acidity—duck in to you wine store and see if this truly is all it is quacked up to be (I'm sorry, couldn't help myself). Pair with grilled or roast beef; filet mignon; grilled or roasted chicken; lamb; roast pork and pork loin; blue cheese, cheddar cheese, gorgonzola. $40-56