Deep gold color; pear, peach, ginger, acacia blossoms, wet stone on the nose; yellow apple, orange, pear, apricot, almond, honey on the palate.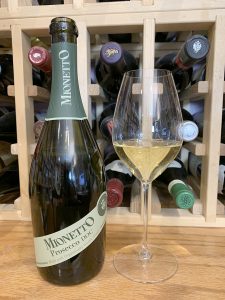 Extra dry (a smidgen of sweetness); good acidity; lively and very fine perlage. Made with glera grapes cultivated without use of chemical products or synthetic fertilizers. This is basic quality—entry-level—prosecco, which delivers excellent price for Italian bubbly, but also a bubbly of quality. That is the thing with prosecco now. The Italians significantly upped their game in the Veneto and Friuli-Venezia Giulia region of northeastern Italy—the only place true prosecco can be made. This is an example. Very affordable. Very good. 11% ABV
Mionetto is the world's leading Prosecco brand and the number-one seller of Prosecco in the U.S. Enore Ceola is the CEO of Mionetto USA. When he took the position in 1997, less than 500 cases of Prosecco were sold in the U.S. Sales have increased by double digits since then and now top more than three million cases in the U.S. alone with projections of more than four million. That is what good management and marketing looks like.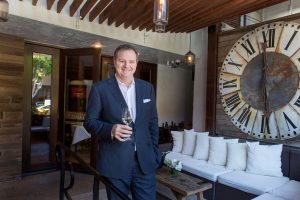 Master winemaker Francesco Mionetto opened his winery in 1887 in Valdobbiadene, the heart of Prosecco country, north of Venice. The winery has been a leader in the refining of the charmat method, where secondary fermentation (the one that produces the bubbles) occurs in autoclaves instead of individual bottles. This is different from méthode champenoise, or traditional method, used to make Champagne and other sparkling wines. Both methods produce excellent sparkling wines. Charmat is less labor-intensive and allows for less-expensive wine. Prosecco has enjoyed a huge surge in popularity over the past several years, and Mionetto's consistent quality for price formula is an important reason.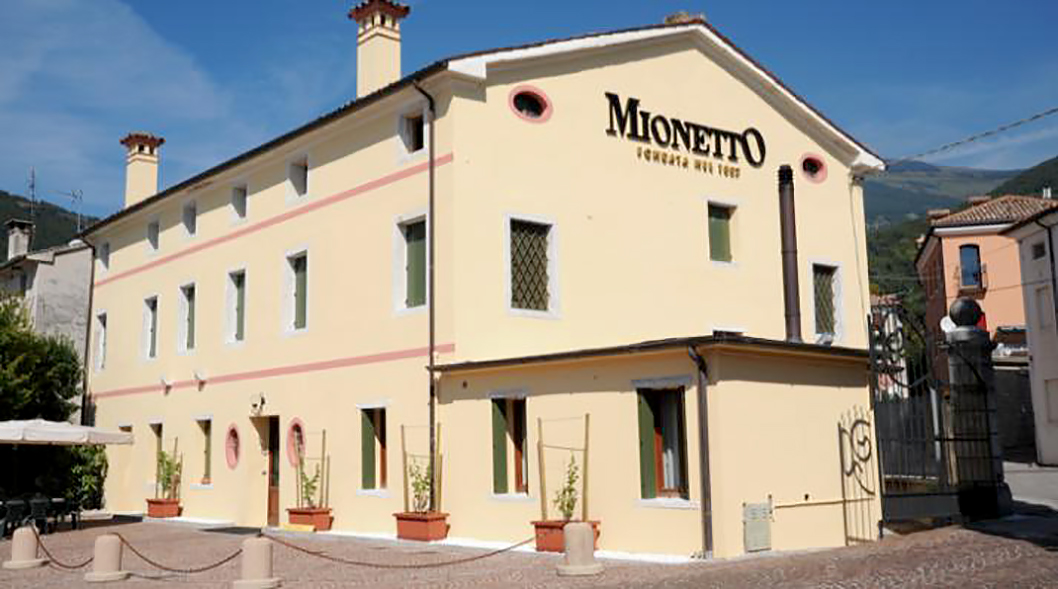 Mionetto Organic Extra Dry Prosecco DOC NV delivers excellent fruitiness with touch of honey and sweetness. This will thrill folks who want their wine to be uncomplicated, slightly sweet, fun to drink, and with relatively low alcohol. Clean, no bitterness, refreshing, a party in your mouth. Pair with fish in general; crab; baked turbot; sushi; white meats, fresh cheese, will work very well as an aperitif and as sparkling for bellini cocktail (prosecco and peach nectar). Also can easily work sipped all by itself. $9-12
Mionetto Italian website, English version