Pale straw color; Mandarin orange, peach, white flowers on the nose; pear, peach, apple, orange on the palate.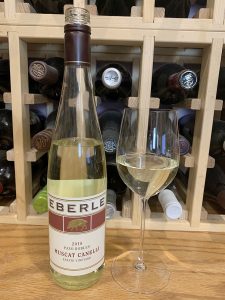 Off-dry to medium sweet—this is, after all, muscat/muscato wine. Modest acidity to play against the muscat sweetness keeps this in check. Personally, I am not a big fan of sweet wine, but this is one I can drink/tolerate. I am sure that people who enjoy sweet wine will fully enjoy this. Part of my obligation as a wine writer is to appreciate a wine for what it is, not for what my palate savors. Medium body. This is well-made sweeter wine. If you enjoy sweeter wine, I would not hesitate to suggest you give this a tasting try. 10.5% ABV
"Eberle" name comes from German and means "small boar." It has served as the winery's logo since the winery's inception in 1982. Fortunately, there is no bore in Eberle's products. Assertive black fruits and somewhat pricey, but you will not find the drinking of this wine tedious or wimpy.
Gary Eberle is a Pittsburg native and UC-Davis enology graduate. A Paso Robles pioneer, he first helped establish his family's Estrella River Winery and Vineyards in Paso Robles in 1973. A few years later, he pursued his own project down the road from Estrella. In 1982, he launched Eberle and co-founded the Paso Robles Appellation with Herman Schwartz, Vic Roberts, and Tom Tom Meyer. A short time later, he opened the doors to a newly built redwood winery.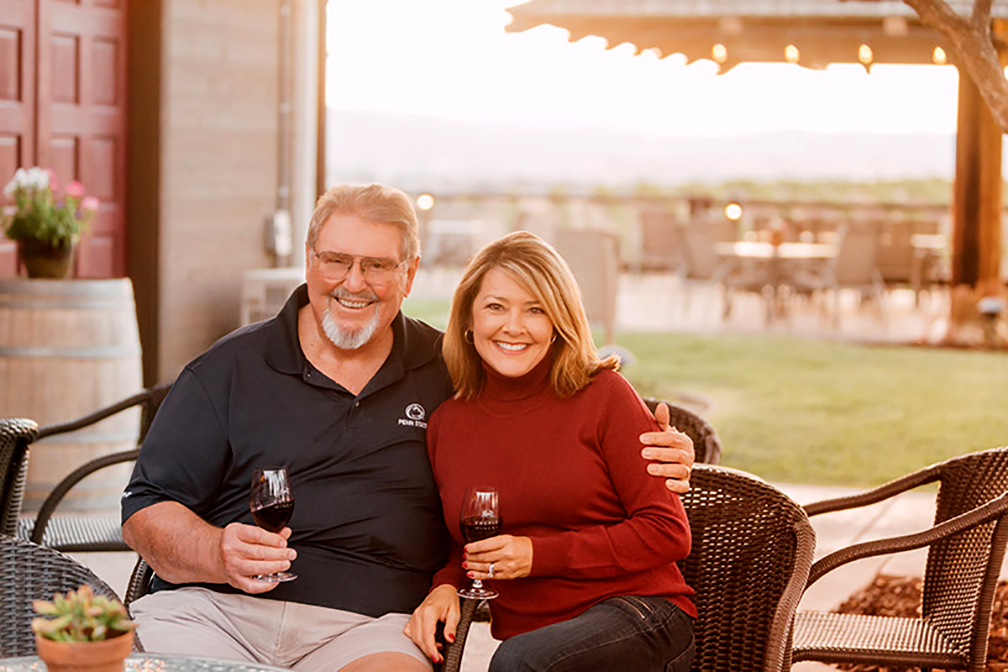 Gary's wife, Marcy, is a fifth-generation Central Coast native. She was a reporter and Morning Daybreak anchor for the NBC affiliate in San Luis Obispo. She met Gary doing stories on Paso Robles wine. She became the evening news anchor on the CBS affiliate in 2001. Shortly thereafter, she began helping Gary market Eberle, then became the winery's full-time head of public relations. The couple married in 2008.
Chris Eberle is the winemaker. He is no relation. Chris is from the Central Coast, graduated from Cal Poly in 2005, then earned a diploma in enology from Washington State. He joined Eberle in 2006 as an assistant winemaker, but three years later sought other opportunities in South Africa, Germany, New Zealand, Australia (where he met his wife, Tessa), and France. Gary contacted Chris in 2015. Chris notes: "From the vineyards to the caves to Gary & Marcy and the crew, it was like coming home. I always knew I'd be back."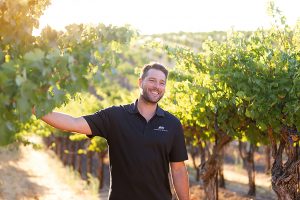 Gary Eberle notes about the grapes for this wine: "My Estate Muscat I planted because we liked Robert Mondavi's Muscat and he was a mentor for me and he was successful with it, so I planted it. Little did I know that this wine would continue to be more and more popular through the years and even become a more respected wine by not only our consumers but by Sommeliers as well. The biggest difference in my estate wines, then and now, are not so much the grapes—the grapes and clones are the same, but the availability of winemaking resources which has allowed us to refine and improve our wines."
Eberle Winery Muscat Canelli 2018 is very tasty sweet muscat wine. This is not too sweet, so even someone not into sweeter wine can find elements to enjoy in this quality pour. Superb aromatics. Aperitif—certainly. Enjoy chilled at pool, porch, patio, deck, dock—absolutely. Pair with pâtés like foie gras and salty blue cheese such as Roquefort; fruit-based puddings, lemon tarts, pavlova, fruit-topped cheesecakes. $19-24