Pale ruby color; medium ruby color; dark cherry, raspberry, plum, lavender, black tea on the nose; cherry, raspberry, clove, vanilla on the palate.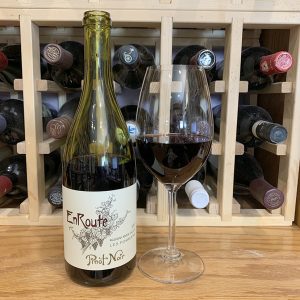 Dry; supple, tasty tannins; balancing acidity. Deftly done oak—30% new French, remainder neutral. Rich, creamy dark fruit flavors. Sensuous, hedonistic, compelling delight. Checks all the boxes for a quality Russian River Valley pinot. Medium body, weightier and more fruit-assertive than the etherial efforts from Oregon/Washington State.
Some complexity and layers of dark fruit flavors. Nice length on the finish. With silky tannins and ripe fruits, the 14.5% ABV delivers no burn. Very drinkable now, may improve with a little bottle age, but why wait. EnRoute is part of the Far Niente family of wineries and vineyards. Cellar the Far Niente and drink the EnRoute to sate your lust for quality Russian River Valley pinot noir now.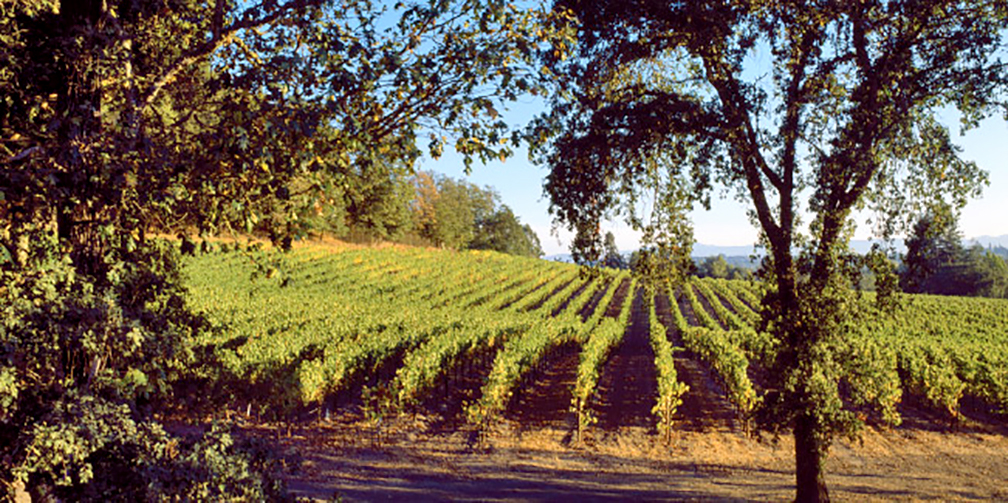 Far Niente established EnRoute in 2007 and with "Les Pommiers." The website notes: "we've come across a few individual lots that stand out for their particular character; some vineyards produce intensely structured wines with bold aromas, while others are more delicate with silkier tannins, and subtle fruit and earth notes. We debuted our EnRoute Single-Vineyard Pinot Noirs with the 2013 vintage, featuring wines from our Amber Ridge and Northern Spy Vineyards. Our single-vineyard program showcases the pedigree of each site, ultimately underscoring the greatness of our EnRoute Pinot Noir, Russian River Valley, "Les Pommiers" blend."
In addition to EnRoute and Far Niente, the Far Niente family of wineries and vineyards includes Dolce, Nickel & Nickel, and Bella Union.
EnRoute Les Pommiers Pinot Noir, Russian River Valley 2017 is bright, vivid expression of Russian River Valley PN. Silky, layered, very approachable. Excellent purity of fruit. This is delicious enough to enjoy on its own, or with wine crackers, charcuterie, or similar light fare. Pair with salmon and other rich seafood; lighter meats; lamb; turkey. $52-60