Deep gold color; yellow apple, cherry, almond on the nose; yellow apple, grapefruit, pineapple, ripe pear on the palate.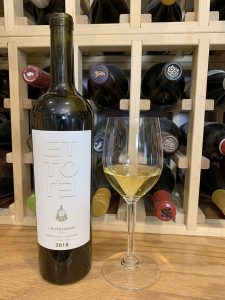 Dry leaning toward off-dry; rich fruit mimics sweetness; reserved acidity. This displays the bold side of chardonnay. Medium-plus body. Relatively easy drinker, but there were no mass-coddling gimmicks used to ramp up sales. If you want pure, clean, varietally-correct chardonnay that reflects Mendocino terroir, give this a see-swirl-smell-sip-savor.
Made by a certified organic winery. Grapes from a Sanel Valley Vineyard, located in Hopland, the southernmost town in Mendocino County. All grapes are hand-harvested and estate-grown. True organic wine; no added sulfites. Wine is aged in stainless steel, still, there are some vanilla and oak elements. Full malolactic fermentation. Made using the purovino® method which utilizes controlled hyperoxygenation on wine grapes and a CIP (Clean In Place) process of cleaning and sanitizing equipment using ozone-enriched water. After harvest, all grapes are fumigated with a concentration of activated oxygen that induces controlled oxidative stress. 14% ABV
Ettore Biraghi is the master winemaker. The website notes: "Ettore Biraghi brings his Old World Italian winemaking heritage to the New World, crafting wines of finesse and power, elegance and purity." Biraghi says his focus is a connection to nature in pursuit of exceptional wines with a special affinity for soft, clear, aromatically precise organic wines.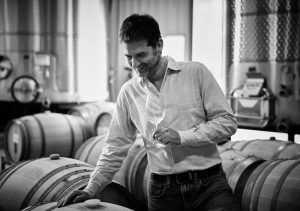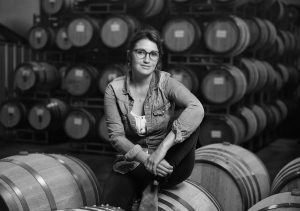 Biraghi was born the son of flower growers in Varese, Italy, a small city northwest of Milan in the Lombardy region. Thus already into farming, he cultivated his love of winemaking as an agronomist in Ticino, Switzerland—less than 70 miles north of his home city in Italy. In 2015, he first visited Mendocino and quickly decided its terroir would be ideal for the production of low-intervention, organic wine. In 2019, he established his winery in the small town of Hopland in Mendocino's Sanel Valley.
Sofia Rivier is an international agronomist whose career began in Argentina, then moved to Switzerland, then to Mendocino. She was born and raised in Mendoza, Argentina in a wine-centered family. Her grandparents migrated to Argentina from Switzerland to establish a winery that continues in operation today. She earned a degree in agricultural engineering at the Agricultural Sciences College, Cuyo National University in Mendoza.
Although Biraghi's project is young, the winery he purchased, located at the foot of Duncan Peak, is more than 100 years old. The estate is planted with 35 acres of certified organic vineyards interspersed with cover crops and local plant species.
Ettore Wine Chardonnay Zero, Mendocino 2018 is a pure expression of Mendocino chardonnay. The makers grew the fruit using organic principles, then let nature do its thing in the spanking clean winery. Yellow apple leads the flavor attack, followed by the cortege of tasty, usual California chard cast of characters. Pair with pork dishes, pork chops and pork tenderloin; rich fish—salmon, tuna, swordfish, cod; grilled fish in general; poultry, even fried chicken; vegetarian fare. Cheese—mild and semi-soft cheeses; gouda, mild blue; high-quality goat cheese; swiss cheese. $32-42