Deep garnet-purple color; blueberry, plum, tobacco, earth, leather, violets on the nose; blueberry, blackberry, dark cherry, raspberry, minerality on the palate.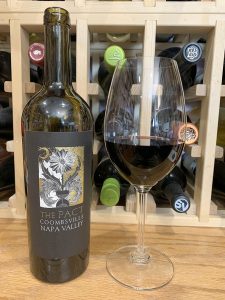 Dry; tasty, supple, fine-grained tannins; bright, balancing acidity. Structured with taut focus on the interplay of the quality fruit rather than tannins and oak. There is oak presence, but it serves as backdrop rather than striving to be a lead element. Nice. Bold without being brazen. Medium body. Impressive, harmonious density and depth. 14% ABV
This is a pure cabernet sauvignon play from highest-elevation blocks of Faust's Coombsville vineyard. Coombsville is the newest and southernmost AVA in Napa; it is heavily influenced by San Pedro Bay, making it among the coolest in Napa. When first planted people did not believe it to could succeed. Skillful farming and global warming proved them wrong.
Faust harvest lots are kept separate in the cellar, and Faust believes blending of the various component blocks is the key to its success and an extremely well-regarded wine year after year. Faust focuses on the best fruit to showcase purity and precision of its cool-climate Coombsville property.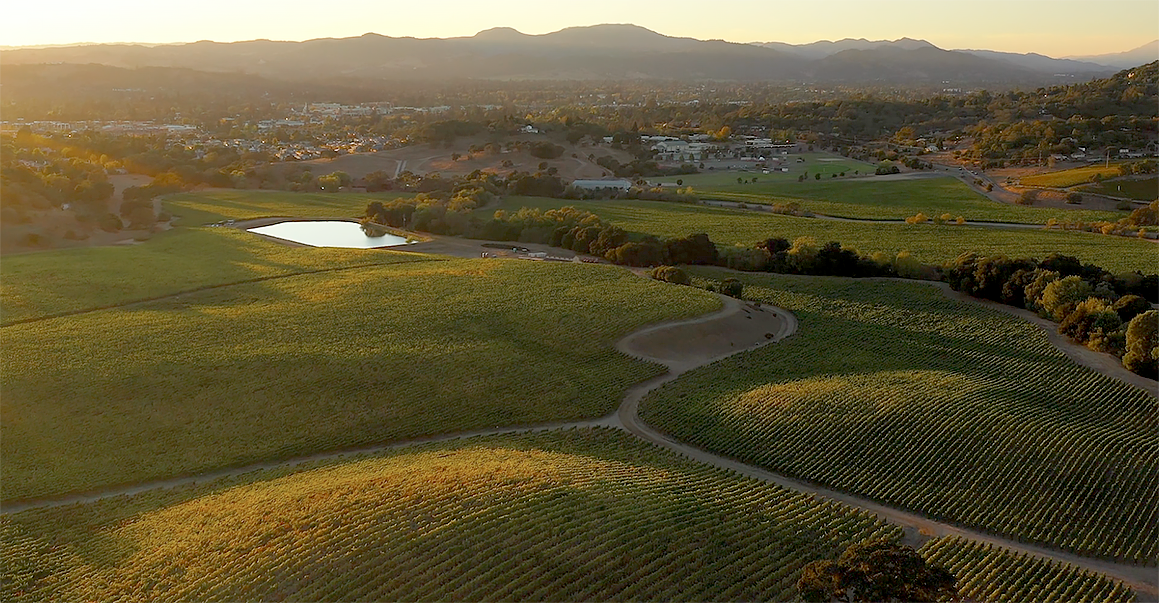 The Huneeus family fell in love with the Coombsville property and its potential in 1998. The family—Huneeus Vintners—is a significant force in Napa, Sonoma, and Oregon's Willamette Valley. Their other brands include Quintessa, Flowers, Benton-Lane, Leviathan, and Illumination.
The website notes: "A never-planted before, former dairy farm, the Lewis Dairy, in Coombsville had many of the distinct elements that are a signature of the Huneeus estates—beautiful creeks, native trees, teeming with wildlife, an island. The property embodies all the unique attributes of a world-class estate—diversity of soil, elevation, exposition and climate, all in one single estate. This was destined be the vineyard source for an exceptional wine."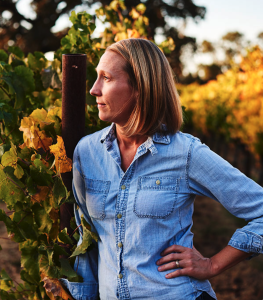 Jen Beloz is the estate director. She fell in love with wine when she visited a barrel room in Rioja, then decided to work in the field at harvest time. The website notes: "What began as a few days of harvesting in the fields eventually led Jen down a winding road from Australia to New Zealand to Sonoma and eventually to Napa Valley, where she found herself loving each and every aspect of the winemaking process. 'Once you begin to understand what it takes to make a bottle of wine, you see that it's a form of art,' she says. 'It's a mix of science and craft and creativity, and I really fell in love with it.'"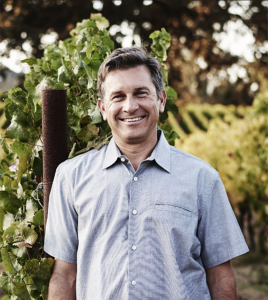 David Jelinek is the winemaker. The website notes his story: "Coupled with a degree in chemistry from the University of Nevada, winemaking hasn't just been a lifelong career for David, but a limitless passion. 'At some point I decided I didn't want to spend all of my time in a lab,' he says. 'So, thanks to a friend who gifted me a bottle of Bordeaux, I was exposed to the intricacies of winemaking. There is so much to know, and that's what's exciting about it.'"
Faust Cabernet Sauvignon Coombsville The Pact 2018 is a splendid iteration of Napa cabernet sauvignon. Winery management prides itself on blending the distinctive blocks of its southernmost Napa vineyards. This delivers depth and complexity. Delicious with admirable complexity and depth. Pair with beef—ribeye and filet mignon are high-end complementary pours for this high-end Napa wine. Lamb, veal, wild game. This is versatile enough to pair with poultry and pork, especially with distinctive sauces. Cheese—gouda, cheddar, pecorino-style sheep's and goat's cheese, aged hard cheese in general. $125-130
Webpage with several excellent Faust videos