Medium ruby color; cherry, strawberry, raspberry on the nose; raspberry, tart cherry, strawberry, vanilla, spice, pepper, earth on the palate.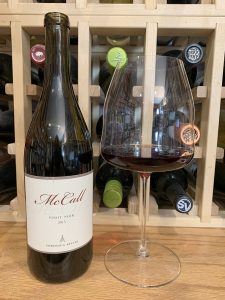 Dry; well integrated tannins and acidity. Light body. Smooth texture; delicate in the mouth. Some oak influence from 14 months in French oak, only 20% new. Fruit is somewhat subdued, but the structure and brightness stand out. Burgundy or Oregon in style rather than California. $12.8% ABV
Until 300 years ago, the property that now is the McCall vineyard holdings were a cultural center of the Algonquin Native Americans. Known as "Fort Corchaug," the natives considered the estuary as their home. In 1902, Russell Simeon Walker, president of the Dim Savings Bank in Brooklyn, arrived at the property looking for a location for their summer home.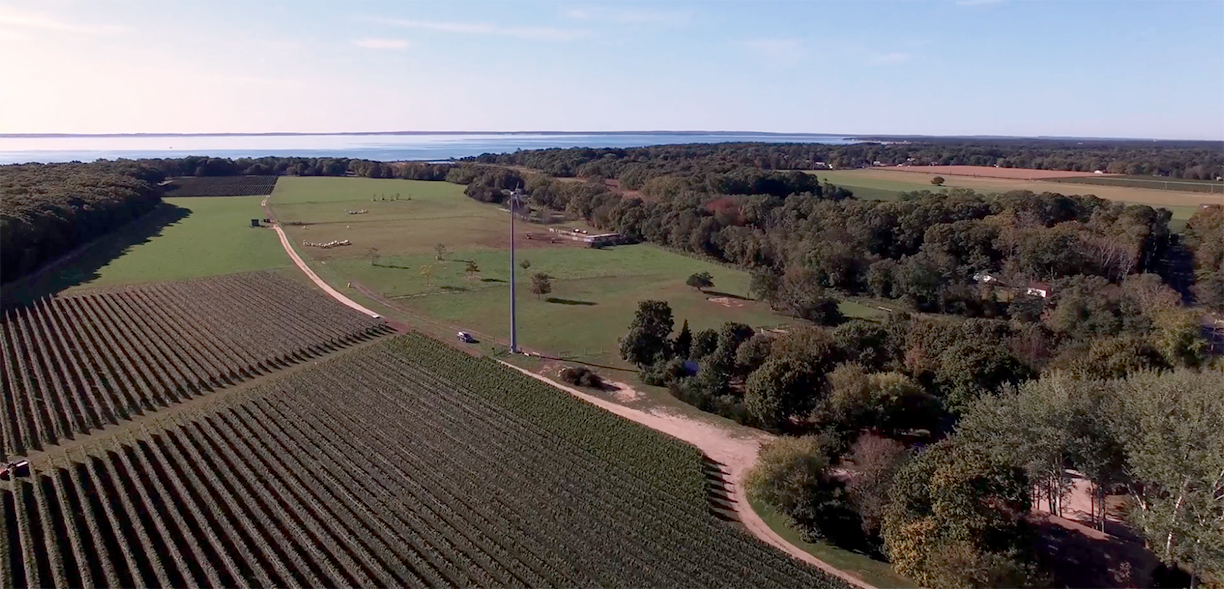 From the Walkers, to the Munkenbecks, to the McCalls, the property remained in the family. In 1996, Russel McCall joined worked with the Peconic Land Trust to save Down's Wood, Fort Corchaug, and farmland adjacent to family property to protect it from development. He replanted the corn and potato fields into 20 acres of vineyards. Later, McCall purchased and gifted the North Fork Stewardship Center to the Peconic Land Trust.
The principals founded McCall Wines in 2007. They opened a tasting room, erected a wind turbine, and began raising cattle in 2010. In 2011, they acquired North Ridge Vineyard to expand their production of estate-grown grapes. They were placing a big family bet on Long Island as wine country. The bet is paying off.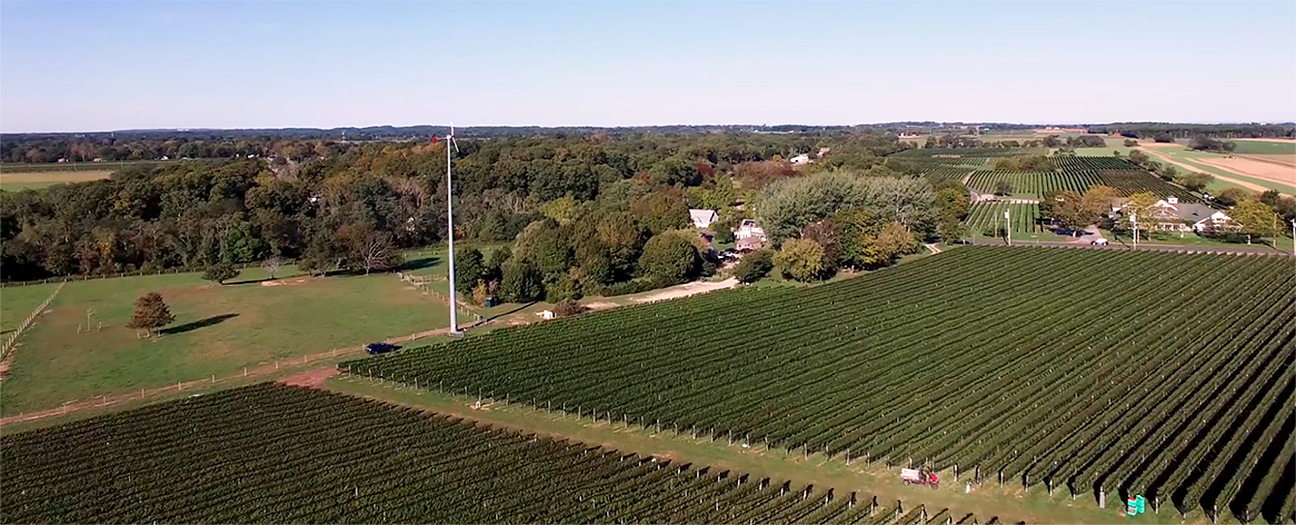 At 12 acres, Corchaug Estate is largest pinot noir vineyard on Long Island. When Russ McCall announced he was planting pinot noir on Long Island, no less than the New York Times called him "the madman of Pinot Noir." No matter, the "heartbreak grape" has worked. This bottle is an example.
When people think about U.S. wine, obviously they think California, Washington, and Oregon. Yes, those west coast states dominate. But New York, Texas, Virginia, and a smattering of other states have ambitious, successful wine industries. New York wine is particularly thought of in the Finger Lakes region of the northwestern area with wine particularly focused on cabernet franc, riesling, and ice wine. Long Island has its own niche and the ability to produce a somewhat larger range of varietals.
McCall Corchaug Estate Pinot Noir, Long Island 2015 demonstrates New York can produce wines of unexpected quality. People scoffed at the McCalls when they sought to grow pinot noir in the sliver of land north of New York City. Now the family can swirl and sip a glass that clearly reflects they saw opportunity where others did not. Such is so much of the story of wine. Pair with turkey, pork, poultry in general; salmon and other rich seafood; lighter red meats. Cheese—sheep's milk cheeses; gruyère, comté, emmenthal, gouda, taleggio. $25-30