Pale straw color; pear, white peach, cantaloupe, honeysuckle on the nose; pear, Mandarin orange, lemon, honeydew melon, minerality on the palate.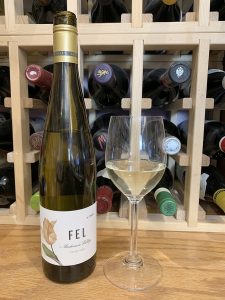 Dry; bright acidity; mild, silky, juicy in the mouth. No noticeable tannin. The wine spent five months on the lees for complexity, smoothness, creaminess, elegance. Medium body. Fermented in 900-gallon French oak oval tank, so minimal oak influence. Pear flavor is reoccurring theme for FEL pinot gris. The winery notes some vintages it is Basc pear, others D'Anjou. This vintage they assert is Asian pear. My tasting capability can't slice things up that thinly, but I do get pear. 13.8% ABV
The fruit for this vintage came from the Hein Vineyard in the "deep end" of the Anderson Valley near the town of Navarro. Ryan Hodgins is the winemaker. The cool climate engenders a refreshing, mouthwatering expression of pinot gris, which is the pink grape mutation of pinot noir. Fruit-forward white wines with significant acidity are especially nice with spicy foods—Thai green curry, Thai noodle soup, or spicy Asian fusion for instance.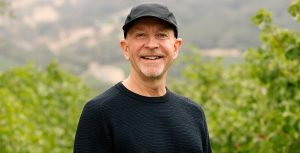 This is a Cliff Lede (pronounced Lay-Dee) operation. It is named after his mother, Florence Else Lede, "Cliff Lede's mother, a home winemaker who provided the early inspiration for Cliff's love of wine." The FEL label with an illustration of an opening tulip is a tribute to Florence's passion for gardening. In 2009, Lede acquired a small winery in the Anderson Valley and renamed it for his mother.
The website notes: "The winemaking philosophy at Lede Family Wines has always been one of minimal intervention that allows the wines to demonstrate a sense of place. Cliff Lede Vineyards, Poetry, and FEL Wines form a complementary portfolio of wines that are consistently exceptional in quality and true to their source and vintage."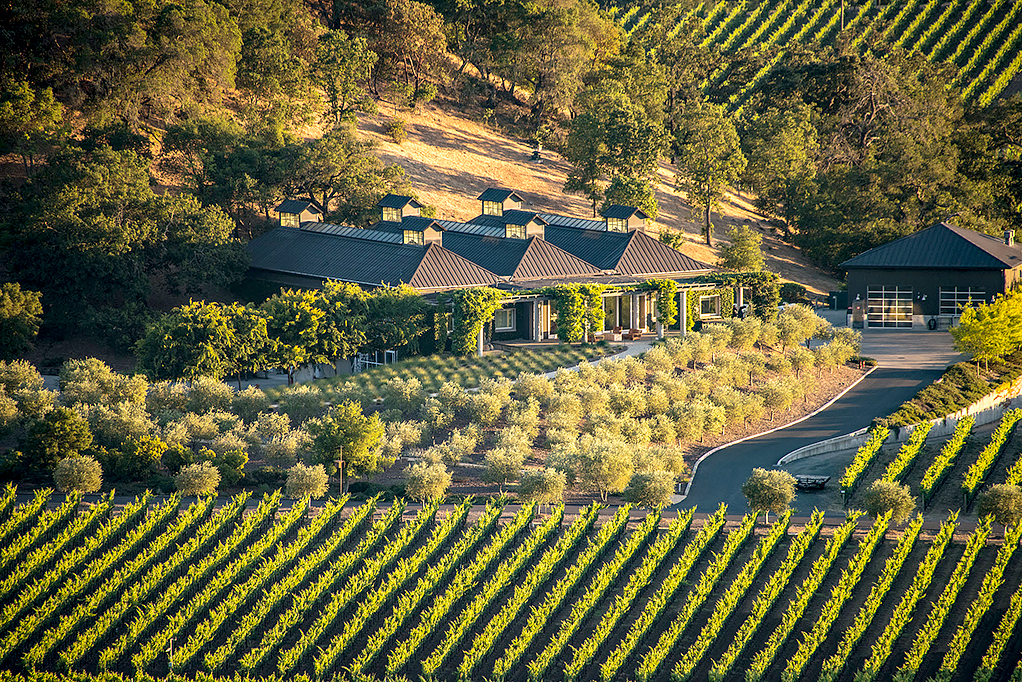 Cliff Lede established his base operation in 2002 on what was the S. Anderson Vineyard, a site first developed by Stanley and Carol Anderson. The Andersons—he was a dentist, she the winemaker—are now deceased. They built a reputation for sparkling wine. Today, Cliff Lede is the proprietor. He is from Leduc, Alberta, Canada, a small town south of Edmonton. He and his brother helped run Leduc Construction—later named Ledor Construction—a business their father built in the 1940s. Eventually, the family built the business into one of the world's largest construction companies. That allowed their adventure in the wine world.
FEL Wines Pinot Gris, Anderson Valley 2020 delivers ripe pear in abundance plus superb acidity. There is complexity, roundness, creaminess for extended time on the lees in very large French oak oval tanks. Excellent as a food wine; will work particularly well with spicy food along with the usual dry white wine pairing candidates. Pair with white meats; pork; fish, seafood, shellfish; cured meats; charcuterie board; spicy food; mushrooms. Tasty and fruit-forward enough to be appreciated as an aperitif or sipped solo while sitting on your porch, deck, poolside. $28