Deep ruby color; plum, strawberry, spice, red flowers on the nose; raspberry, strawberry, plum, cherry, green tea, meat, pepper on the palate.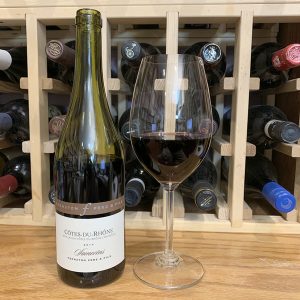 Dry; light, silky tannins—no need to decant. Delicate grenache flavors; nice balance. Ferraton Père & Fils produce a rosé with similar profile to this red wine. Blend of 85% grenache, 10% syrah, 5% cinsault. Medium body. Some acidity. Uncomplicated, straight-forward. Nicely long finish. Smooth and subtle. No oak; 14.5% ABV.
The Ferraton Père & Fils estate in Tain l'Hermitage was founded in 1946 by Jean Orëns Ferraton, a vigneron and son of a vigneron. His son, Michael, shared Jean's passion for winemaking in the northern Rhône, where the cool mistral winds help bring out the acidity and make the wines less fruity than southern Rhône. In 1998, Ferraton Père & Fils began implementing a biodynamic farming program to emphasize the terroir.
In 2004, Michel Chapoutier purchased the estate while maintaining its direction. In 2013, the entire winery and cellars were updated with state-of-the-art equipment and fermentation tanks. This wine comes from those improved facilities, and the cleanliness and freshness of this wine reflect the improvements.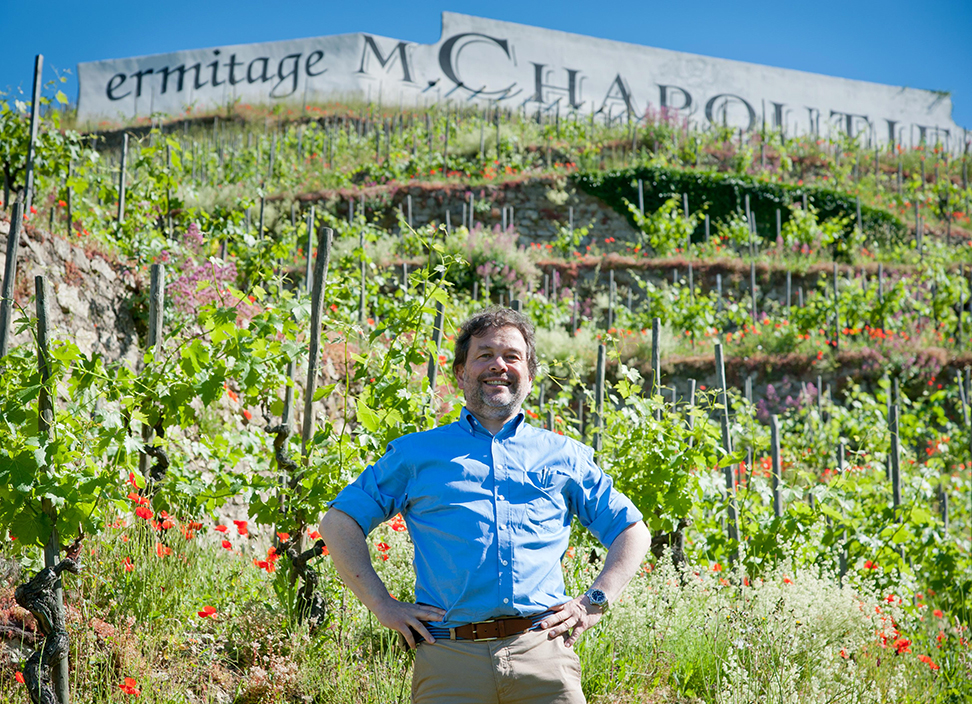 The winery and vineyards are located in hallowed grounds of the northern Rhône—Hermitage, Crozes-Hermitage, and Saint-Joseph. The winery also obtains grapes from long-time associates throughout the Rhône. They include the panoply from the region: Hermitage, Saint-Joseph, Crozes-Hermitage, Côte-Rôtie, Condrieu, Comas, Châteauneuf-du-Pape, Côtes du Rhône, Côtes du Rhône Villages, Tavel, Gigondas, and Saint-Peray. In short, Ferraton Père & Fils is a major player in the Rhône wine production region of eastern France.
Today, Ferraton is headed by oenologist Damien Brisset. "When it comes to securing the best fruit or juice, it's all about good personal relationships," Brisset says. "Many contracts in this part of the world are old-fashioned handshake deals."
Ferraton Père & Fils Côtes du Rhône Samorëns 2017 is dry, refreshing, solid, simple easy drinker. Nice, uncomplicated, straight-forward, grenache. Good QPR (quality-price ratio). Don't expect depth and complexity—enjoy this for what it is. Really works as fun, weekday sipper. Pair with grilled, stewed, braised meat; lamb; cold cuts. $14-17