Medium-deep garnet color; blackberry, blackcurrant, black fruits on the nose; black fruits, plum, blackberry, blueberry, cocoa on the palate.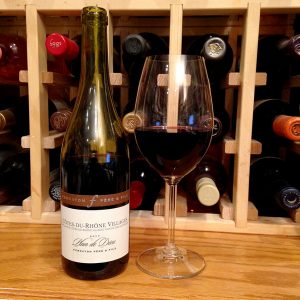 Dry; full body; fruit forward; velvety tannins; moderate acidity; nicely balanced; smooth, easy to drink without decanting—but decanting enhances this effort. Blend of grenache, syrah, mourvèdre, carignan.
The Ferraton Père & Fils estate in Tain l'Hermitage was founded in 1946 by Jean Orëns Ferraton, a vigneron and son of a vigneron. His son, Michael, shared Jean's passion for winemaking in the northern Rhône, where the cool mistral winds help bring out the acidity and make the wines less fruity than southern Rhône. In 1998, Ferraton Père & Fils began implementing a biodynamic farming program to emphasize the terroir.
In 2004, Michel Chapoutier purchased the estate while maintaining its direction. In 2013, the entire winery and cellars were updated with state-of-the-art equipment and fermentation tanks. This wine comes from those improved facilities, and the cleanliness and freshness of this rosé reflect the improvements.
The winery and vineyards are located in hallowed grounds of the northern Rhône—Hermitage, Crozes-Hermitage, and Saint-Joseph. The winery also obtains grapes from long-time associates in throughout the Rhône. They make the whole panoply from the region: Hermitage, Saint-Joseph, Crozes-Hermitage, Côte-Rôtie, Condrieu, Comas, Châteauneuf-du-Pape, Côtes du Rhône, Côtes du Rhône Villages, Tavel, Gigondas, and Saint-Peray. In short, Ferraton Père & Fils is a major player in the Rhône wine production region of eastern France, drawing grapes from wineries throughout the region.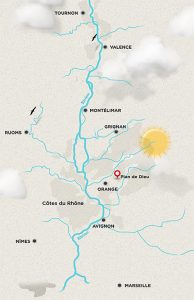 Côtes du Rhône Villages is a 5,500-acre region of the southern Rhône. Producers are required to adhere to strict wine growing and wine making rules than those enforced for the simpler Côtes du Rhône. Grenache must account for at least half of the blend. In addition, there are even more strict regulations when a village name is part of the label—such as Plan de Dieu. The Plan de Dieu commune gained AOC status in 2005. Its wine history dates back to at least the 14th century. It is located north of Avignon, the signature city of the region. One hundred percent of the wine made in AOC are reds.
Today, Ferraton is headed by oenologist Damien Brisset. "When it comes to securing the best fruit or juice, it's all about good personal relationships," Brisset says. "Many contracts in this part of the world are old-fashioned handshake deals."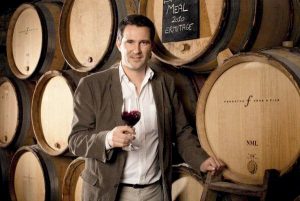 Ferraton Père & Fils Côtes du Rhône Villages Plan de Dieu 2017 basically is a GSM wine at a much more comfortable price than its Châteauneuf-du-Pape and Gigondas cousins. It is rich and fruity with nice mouthfeel and overall savoir-faire. Excels as an every day table wine, and can work with tonier fare. Fruit forward is dominant first impression, but the deliciousness, smoothness, and overall likability are right behind. Pair with steaks; grilled meats; sirloin strip; pizza; burgers, cheese burgers, sliders; meat loaf with creamy onion gravy; braised lamb; pork tenderloin; stir-fried pork; sautéed chicken; twice-glazed Asian barbecued chicken—basically anything that pairs with GSM wine. $15-17