Medium ruby color; black cherry, plum, blackberry on the nose; blackberry, black cherry, black plum, pomegranate, chocolate on the palate.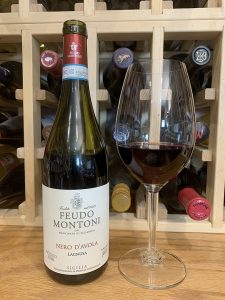 Dry; relaxed tannins and fresh acidity. Smooth and approachable on pop-and-pour, but will benefit from decanting. Some tartness on the mid-palate even after air time in the glass. Medium-plus body. Dark fruits—all organically grown—drive this bus. The wine name "lagnusa" means "lazy" because the vines produces less quantity. That also translates in better quality, as evidenced by this effort. 13.5% ABV
Fermented in cement eggs, including full malolactic fermentation. Aged 20 months in cement, four months in barrel, four months in bottle before release.
In 1469 the Aragonese family built the baglio—a traditional Sicilian court square building—in the Principality of Villanova in the heart of Sicily. Six hundred years later, the wines are made in the same cellars with grapes harvested from the same land.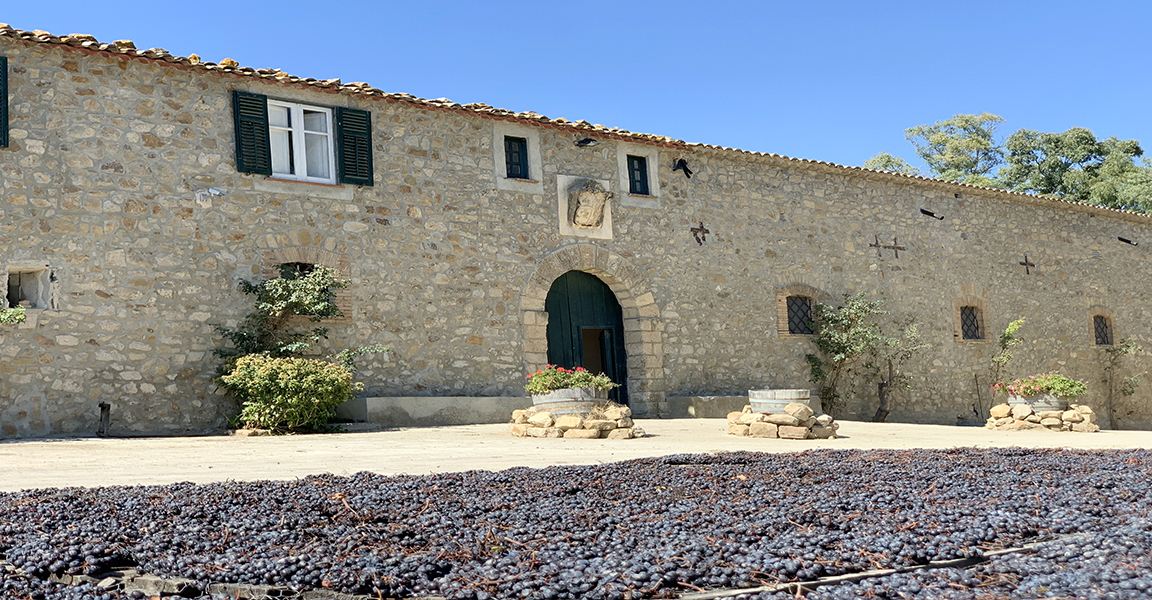 The website notes: "In the late 1800s, the history of Feudo Montoni was bound together by the Sireci family when Fabio's grandfather, Rosario, purchased Feudo Montoni, recognizing the particular characteristics of the land and its biodiversity. He found ancient vines, such as Perricone, Nero d'Avola and Catarratto. He especially fell in love with the wines from these grapes that present features of unusual elegance. That's why he bought Feudo Montoni, guardian of the secret."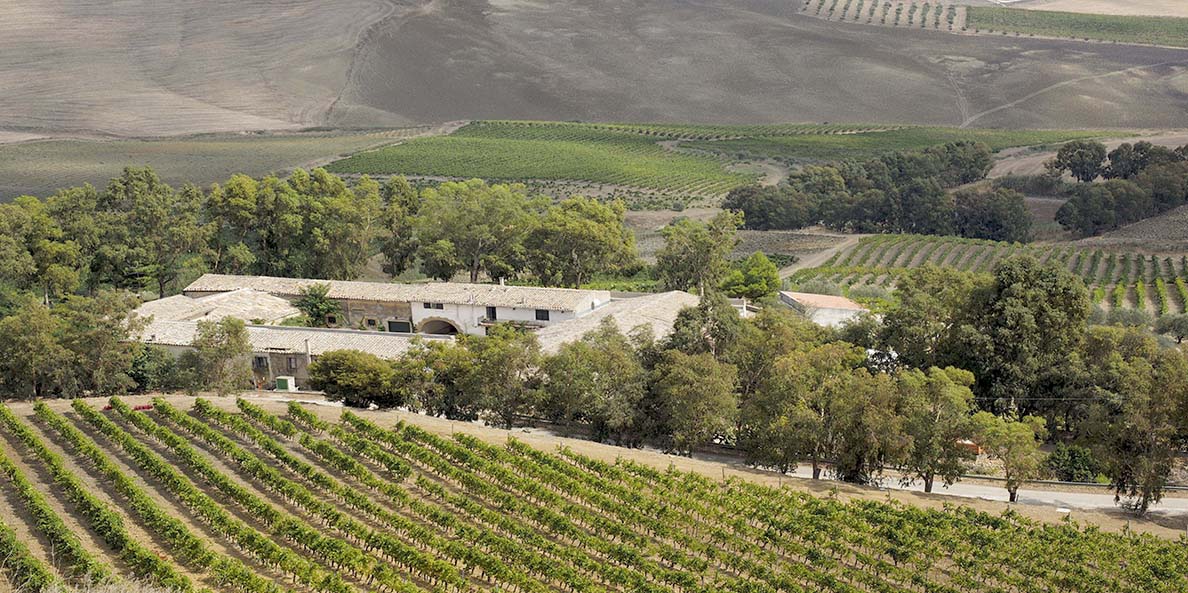 Elio—Fabio's father—expanded the vineyards in the 1960s and modernized the cellar. Today, Fabio carries on the family tradition. The family prides itself on respect for nature, work ethics, and sacrifice to achieve goals. The website notes: "This work, if performed with dedication and love, becomes a 'wonderful journey' through life."
Feudo Montoni Nero D'Avola Lagnusa 2020 is smooth, easy drinking nero d'avola—Sicily's signature red wine. Gentle tannins and relaxed acidity, still will benefit with some air time in glass or decanter. Pair with red meats; roasts; wild game; pasta dishes with red sauce; pizza; meatloaf; hamburgers and sliders; tuna. Cheese—cheddar, fontina, gruyere, muenster, aged ragusano; livarot, sheep's milk cheeses in general. $18-23