Deep ruby color; black cherry, blueberry, oak on the nose; black cherry, raspberry, redcurrant, plum, blackberry, pomegranate, chocolate, coffee on the palate.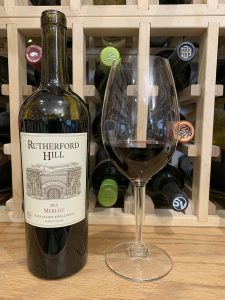 Dry; good acidity blends well with reserved, Rutherford Dust tannins and notches of redcurrant tang. Mostly merlot (77%) with some syrah, cabernet sauvignon, cabernet franc, and petit verdot to add tannin heft and depth. Aged 16 months in French, but oak is not dominant. Extended finish. Medium-plus body with silky mouthfeel. Matures well in large glass, could benefit from decanting, but I did not. Not as rich as the winery's Limited Release Oakville Merlot, but this costs $15-20 less. 14.5% ABV
Rutherford Hill prides itself in a primary, but not exclusive, focus on merlot. They also have significant cave capacity. The website notes: "At Rutherford, we have one of Napa Valley's most extensive cave systems that run nearly a mile long.  The caves offer ideal conditions for aging our elegant wines, the high humidity and low temperatures produce an environment that minimizes evaporation and human interaction allowing them the age gracefully."
Marisa Taylor is the winemaker. She grew up in wine country; her godfather was a vineyard manager. She earned a BS in chemistry from Cal-Davis, then added a MS in food science–ecology. She describes herself as a "lab rat" with a passion for analytical details. She has been with Rutherford Hill for almost two decades and added the general manager role in 2014. She also is a two-time cancer survivor. One tough, talented woman.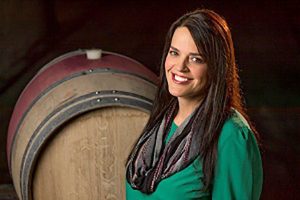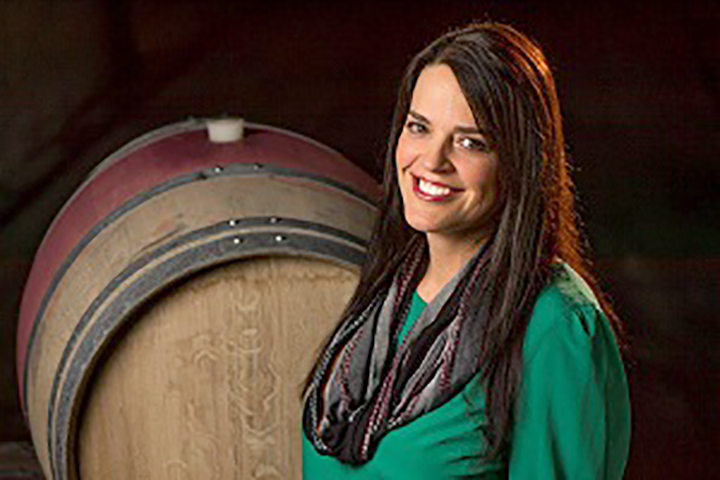 The website notes: "Marisa is part of a talented winemaking team at the Terlato Wine Group's Rutherford Hill Winery in Napa Valley, crafting its award-winning Chardonnay, Merlot and Cabernet. She is happy, challenged and enjoys all aspects of winemaking. In her free time, Marisa enjoys quilting, gardening and entertaining family and friends."
Rutherford Hill is a Terlato Wine Group brand and Rutherford Hill was their first purchase to become vintners as opposed to wine marketers. The Terlato Wine Group (TWG) is a four-generation American, family-owned wine company based in Lake Bluff, Illinois. The Terlatos place an admirable emphasis on building a strong, family-owned and operated company. Participation, however, must be earned. Each Terlato must work outside the family business and rise to a management position before they achieve a place in the Terlato management team. Anthony Terlato, the family patriarch received Wine Enthusiast's Lifetime Achievement Award in 2015. Their guiding principle: quality first because quality endures. They are the largest seller of luxury wines in the United States.

Rutherford Hill Merlot, Napa Valley Appellation 2019 is smooth, easily approachable. Just enough attitude—likely from the cab and syrah elements—to avoid being the bland, undistinguished wine merlot can become when unskillfully done. This is a Terlato Family brand, so quality is not a concern. More than 20,000 cases produced with good distribution, so this—or a follow-on vintage—is likely available and worth a taste. Merlot is food friendly and well behaved when done right. This is done right. Pair with beef, especially leaner cuts; lamb; veal; turkey and duck; pasta dishes with tomato-based sauces; meat-lover's pizza; roasted vegetables. Cheese—swiss, gruyere, parmesan, gouda, gorganzola, brie. $30-35