If you decide to make Fredericksburg the epicenter of your Texas wine experience, here are suggestions for a game plan: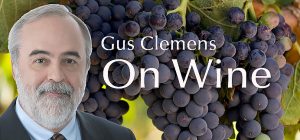 • Stay in a bed & breakfast or an airbnb. There are several good ones both in town and others associated with wineries or restaurants in the area. My solid choice is Hoffman Haus with its wonderful basket-delivered breakfasts, but there are worthy others. Investigate online.
• You are not going to taste wine all day. Experience the town's other engaging elements. The National Museum of the Pacific War is an outstanding, immersive experience. Fredericksburg's Chester W. Nimitz was commander in chief for the Pacific Ocean during World War II, but this museum is way more than his story. A ticket allows you to visit three times. Do that. Spend two hours each morning touring this national treasure before the tasting rooms open. The museum is designed to make three visits logical and entertaining.
• Visit the Fredericksburg Visitor Information Center across the street from the museum. There is a well-done video about the town and area, plus literature and maps on virtually everything you can possibly experience in the Hill Country.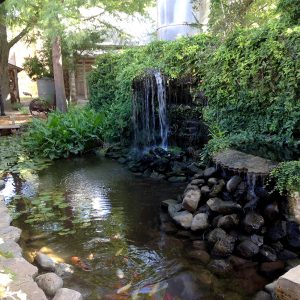 • Stroll down Main Street and visit charming shops and tasting rooms. Settle on one or two wine venues, savor your experience during a leisurely afternoon of sipping and chatting with the wine servers. Buy bottles you enjoyed. When done, go back to your abode to recover and prepare for your evening dining experience.
• You have an expansive choice of quality restaurants. My favorite is Cabernet Grill. Excellent food and the best Texas wine list I have ever seen. Ask wine director Elizabeth Rodriguez to select your bottle. She has a deserved national reputation.
• Return to your accommodations. Rinse. Repeat the next day.
Tasting notes:
• William Chris Mary Ruth White Wine, Texas 2018: Tart, refreshing; layers of fruit flavors held together with acidity and citrus melody. $25-28 Link to my review
• Red Caboose Winery & Vineyard Tempranillo-Cabernet Sauvignon, Texas NV: Seriously good, built for pairing with rich foods. $28 Link to my review
• Grape Creek Vineyards Viognier, Texas 2018: Captivatingly delicious, superb mouthfeel, precise fruit, good acidity, alluring aromatics. $29 Link to my review
• Lost Draw Cellars Sangiovese, Texas 2017: Friendly, easy sipper with dollop of red currant tang to make things interesting. $34-38 Link to my review
• Inwood Estates Vineyards Illumina Petite Sirah, Texas 2017: Rich, delicious black fruit, quality petite sirah with a Texas twist, smooth, delightfully drinkable, especially after exposure to air. $40 Link to my review
Last round: To relieve stress, I do yoga. OK, no I do not do yoga. I drink Texas wine while wearing yoga pants.