Deep gold color; green apple, flowers on the nose; green apple, lemon, melon, apricot, minerals on the palate.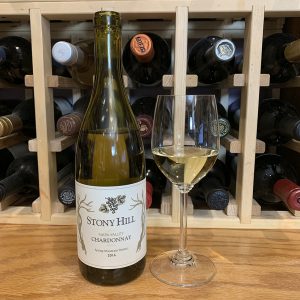 Dry; very crisp, fresh; excellent acidity (3.35 pH) frames the rich fruits. No oak; wine fermented in barrels up to 29 years old, then aged 10 months in neutral French oak. Medium-full body. Stony Hill has a long reputation for excellent chardonnays, and ones built for aging. This clearly qualifies. Classic no-oak, old school Napa chardonnay from vines 25-34 years old; 13% ABV.
After three years, this is still a baby chard. As happens with Stony Hill, this will drink even better in the mid-2020s. Alas, I am tasked with sampling it now. This tastes much, much more like a French Chablis than the standard, oaked Napa chardonnay. You pay two to three times as much for this, but a glass will drive home the wisdom that you get what you pay for in wine. Scintillating now, will get even better with age.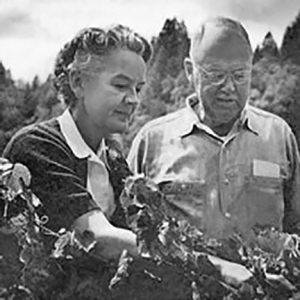 Fred and Eleanor McCrea bought a goat ranch on Spring Mountain in 1943 and a decade later became known for their outstanding, old school chardonnays. Son Peter McCrea later took over management of the operation, followed by Peter's daughter, Sarah. In 2018, another family-owned Napa winery, Long Meadow Ranch, acquired Stony Hill Vineyard with pledge to maintain Stony Hill's reputation.The McCreas retain a small stake in the operation, and Sarah joins the Long Meadow executive team while Peter will be part of the advisory board.
This bottle is the second-to-last vintage the McCrea made before the sale to Long Meadow Ranch. Fortunately, Long Meadow is a quality, family run producer. In commenting on the sale, Long Meadow's Chris Hall noted the families have been friends for years. Sarah McCrea agrees, feeling the transaction makes two family businesses a stronger whole. Certainly, Long Meadow will give Stony Hill wider distribution. Most of Stony Hill's production has sold directly, not through distributors. Long Meadow has much more scale, producing 75,000 cases a year prior to brining in Stony Hill.
Stony Hill Chardonnay, Napa Valley, Spring Mountain District 2016 is another classic Napa chardonnay from historic producer. Excellent fruit presents without interference from overdone oak or malolactic butter. Deserves to spend eight-plus years in your wine fridge, but you will be forgiven if you do not have that patience. Tart, precise fruits, great minerality. Pair with oysters (the ultimate Chablis-type chardonnay pairing); shellfish in general; fish and seafood; mushrooms; white cheeses, goat cheese. $54