Pale gold color; lemon, citrus, pear, melon on the nose; Granny Smith apple, lemon, citrus, honeydew melon, starfruit on the palate.
Dry; crisp, clean, no oak—finished in stainless steel—full malolactic fermentation knocked down the acidity but did not really bring the butter and enhance the mouthfeel. By the numbers, OK acidity (3.35 pH), but it does not come across as sharply as the chemistry promises. Some mint and herb; slightly oily on the relatively quick finish. This is OK chard, but does not distinguish itself at its price point—the 2014 vintage was superior to this 2015, but this remains a nice chard from a good maker.
Eric and Susanne Fullerton started the winery in 2012; their son Alex Fullerton is the winemaker. They specialize in pinot noir and chardonnay, the great grapes of the Willamette Valley, sourced from their estate Ivy Slope vineyard as well as fruit from other vineyard partners. Viticulture is organic, biodynamic, and sustainable. The winery's entire production is modest 4,500 cases.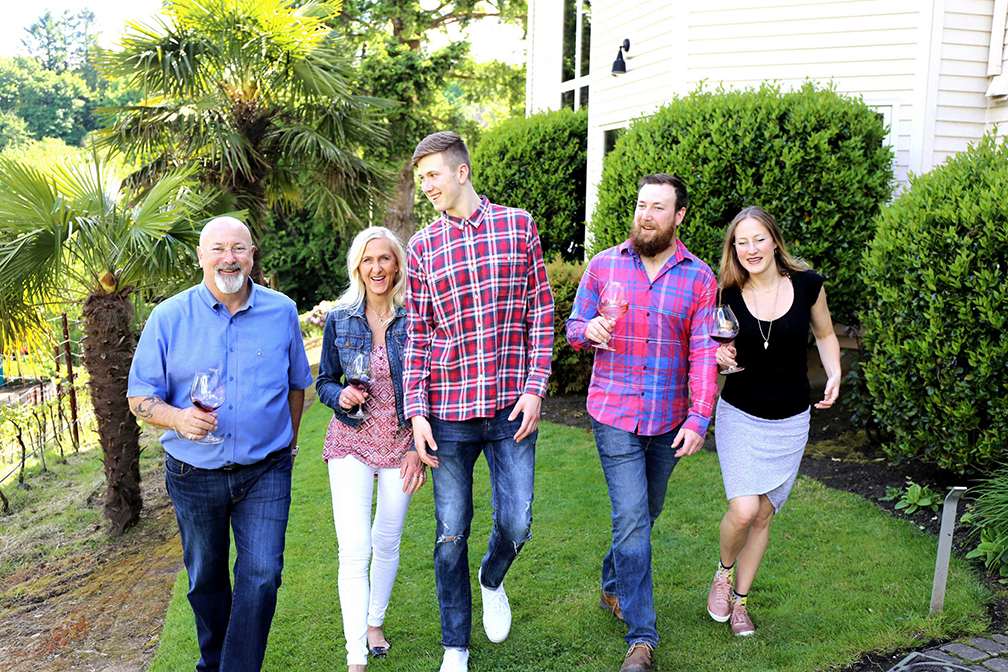 Eric was introduced to wine when he worked as a cellar hand in Germany. Eric and Suzanne met in Stockholm—where Eric's Jewish family had escaped to during WW II (visit the Fullerton website to get more of the story). Alex graduated from the University of Oregon in 2010, at about same time Eric and Susanne began to seriously consider going into the wine business. The business started in the family garage in 2012 with a few barrels of pinot noir made with a family friend. The next year, Fullerton Winery was born. Meanwhile, Alex followed the family interest in wine after graduation, working for Penner-Ash Wine Cellers in Oregon, Dryland Winery in Marlborough, New Zealand, and Bergström Wines in Oregon before joining the family business.
The Willamette Valley in western Oregon is one of the nation's most important non-California AVAs. The valley stretches for 120 miles eastward from Portland and covers some 3.3 million acres. Pinot noir and chardonnay are the principal grapes grown in the valley.
Fullerton Three Otters Willamette Valley Chardonnay 2015 is serviceable but does not soar to heights achieved the vintage before, or by other Fullerton efforts with pinot noir. Painful truth is a winery—and its vineyard—doesn't hit a homer every at bat; this is a bloop single your palate might stretch into a good-slide double. Definitely gets you on base, which is far better than a strike out. Pair with seafood, chicken dishes, sautéed mushrooms, creamy cheeses. $20