Medium gold color; yellow apple, oak on the nose; peach, yellow apple, pear, mango, citrus, brioche, vanilla on the palate.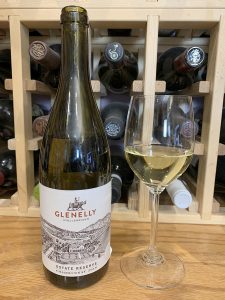 Dry; medium body; some minerality; good acidity (3.36 pH). Fermented and aged in 132-gallon French oak barrels for 11 months, so oak is strong presence. Buttery. Very laid-back, languorous style. Fruit flavors and oak dominate, but there is interesting rush of minerality in the medium-long finish. Becomes more lush and dimensional after extended time in glass. Round, fresh, easy drinker; 100% chardonnay from vines planted in 2007. 13% ABV
The website details the fascinating Glenelly story. "In 2003, at the age of 78, May de Lencquesaing, then owner of the famous Château Pinchon Longueville Comtesse de Lalande, a Grand Cru Classé from Pauillac, Bordeaux, purchased the estate, part of the original Ida's Valley farm, granted in 1682 by Simon van der Stel. With a nod to the French Huguenot settlers 300 years before, she set about planting vines to replace the existing fruit trees, realising her vision of establishing a thriving winery that best utilises the soils and microclimate of the valley and supports local economic development and the community. And thus Glenelly Estate was reborn.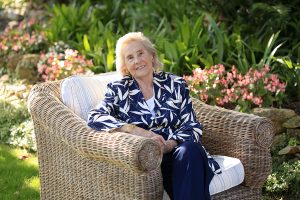 "The 1783 stamp on the Glenelly wine labels signifies nearly 250 years of the family's involvement in the wine industry which continues in the 21st century at Glenelly. Their ancestor, Elie Miailhe, was granted the title of 'royal wine broker' in 1783. May de Lencquesaing (née Miailhe), continues this tradition together with her grandchildren, Nicolas Bureau and Maxime Bureau."
Glenelly Estate Reserve Chardonnay, Stellenbosch, South Africa 2016 is smooth, round, fruit-forward; undemanding very easy, drinker. Plush, lush, creamy, mellow mouthfeel. Tree fruits and oak parade across the palate. Pair with lobster; crab; lighter fish; chicken; veal; cream-based pasta dishes. $15-25