Deep ruby color; cherry, blueberry, cedar, baking spice, smoke on the nose; black cherry, blackberry, blueberry, black olive, plum, mocha-chocolate on the palate.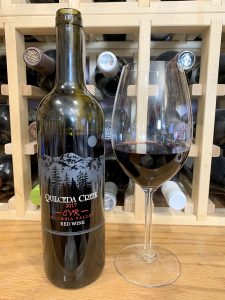 Dry; very smooth, polished, structured tannins; reserved acidity (3.94 pH). Delicious, juicy fruit. Tiny dial-back on boldness, more lush and plush. Excellent balance of its quality elements. The tannins, acidity, and superb fruit are seamlessly integrated. 15.2% ABV
Made in Bordeaux style—much more like Bordeaux than a Napa-Sonoma cab. Its silky, expansive mouthfeel and deliciousness continue through an extended dense finish. Medium-full body. There is no part of this, from initial attack through the finish, that feels off, odd, or disjointed. Exposure to air enhances the aromatics, but this is ready to drink and is smooth and tasty on pop-and-pour.
Blend of 96% cabernet sauvignon, 3% merlot, 1% cabernet franc. Grapes sourced from the Champoux (a world-premier site), Galitzine, Palengat, and Wallula Vineyards. Oak frames this nicely without being obnoxious. Juice spent 18 months in 70% new Taransaud, Darnajou, and Saury French oak barrels, followed by 10 months bottle aging before release.
Paul Golitzin, son of the co-founders of the winery, Alex and Jeannette Golitzin, is the winemaker. His efforts have received more 100 point scores by Robert Parker than any other North American winery-winemaker. Good thing he has remarkable talent because this must have been a challenging vintage for him. Smoke from fires limited sunlight for almost a month. There is a smoke element to this wine, but that is natural and expected with Bordeaux-type blend. There is not smoke taint in this wine—if there were I am certain Quilceda Creek would not have released the effort.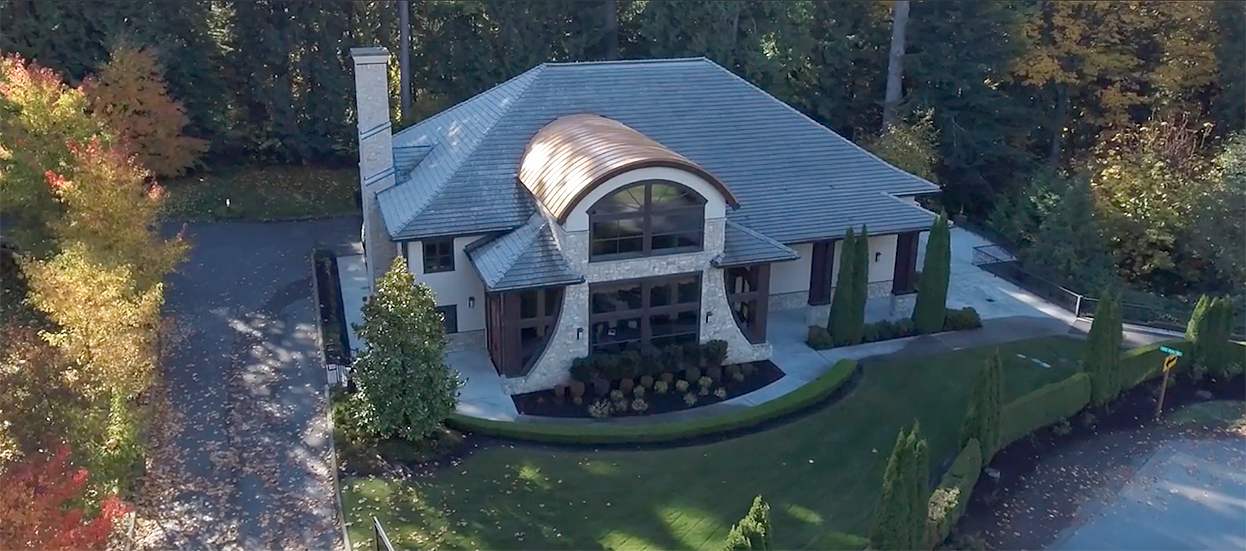 The winery is special, and their website and press package tells it best: "Established in 1978 by Alex and Jeannette Golitzin with the first vintage produced in 1979, Quilceda Creek is Washington State's 12th bonded winery after Prohibition, but the family's storied history with winemaking dates back to the late 1800s. Family owned and operated and one of Washington State's premier wineries, Quilceda Creek has dedicated itself to producing world-class Cabernet Sauvignon. The wines of Quilceda Creek have been an expression of five vineyards in the coveted Horse Heaven Hills and Red Mountain American Viticultural Areas (AVA).
"Champoux Vineyard is one of the oldest vineyards in Washington State and the Cabernet Sauvignon grapes grown there have produced five of Quilceda Creek's perfect 100-point wines. Grapes for the sixth 100-point wine were sourced from Galitzine Vineyard in the Red Mountain AVA. Today, Paul Golitzin oversees all aspects of winemaking and vineyard operations, pursuing the same standard of excellence that brought Quilceda Creek to world prominence."
Quilceda Creek CVR Columbia Valley Red Wine 2017 is elegant, sophisticated, refined, well structured delight. Hedonistic delight at a wonderful price for a wine of this quality. Stunning value. Pair with beef; pasta; veal; lamb; poultry. $65-70