Inky deep purple color; dark fruits, black plum, blackcurrant on the nose; black cherry, black plum, blackberry, licorice, clove on the palate.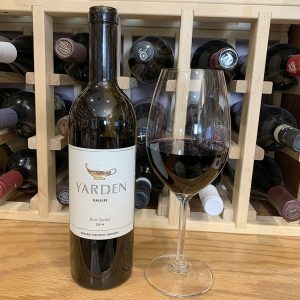 Dry; bold and tannic with some lifting acidity. Decant. Minerality on the finish. Statement wine: you either are going to like its dark fruit assertiveness and polished, strident tannins, or you are going to say this is why you don't like big red wine. Petit verdot often is used as a blending grape to provide dark color, body, and tannins. A little can go a long way. Now, however, as palates become more adventurous, it makes a name for itself as a varietal, especially when paired with equally assertive food; 14.5% ABV. Kosher, not mevushal
Full body. Coates the mouth with dark fruit flavors that linger on the back of the tongue. Winemaker Victor Schoenfeld went with power and varietal expression with this effort. I have tasted his wines that display elegance and approachability over power. Not this one. You want petit verdot, well here it is. Decanting smoothed it out a bit, certainly helped on the tannins, but sip this and you will get a mouthful of dark fruit accompanied by tannic pucker. All that bodes well for pairing with rich food, especially marbled red meats.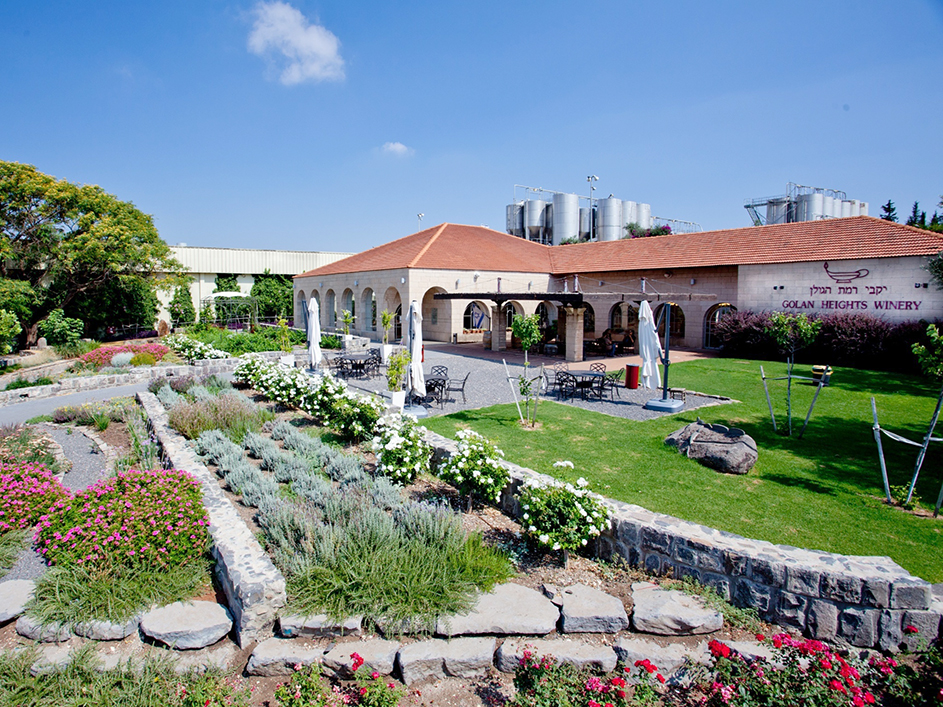 The first vines were planted in 1976 (three years after Israel gained the territory in the Yom Kippur War). The Golan Heights Winery was founded in 1983 (two years after Israel extended Israeli law and administration in the territory). The grapes for this effort come from the central and northern Golan Heights where the relatively cool climate—thanks to elevation—and rocky, volcanic soils prove suitable for petit verdot.
Golan Heights Winery includes four brands: Yarden, Golan Heights, Gilgal, and Mount Hermon. It is Israel's leading premier wine maker. Wine Enthusiast named it "New World Winery of the Year" in 2012. The "New World" designation is amusing since it is hard to imagine Israel and the Middle East qualifying as "new world"—but in wine business, New World covers all the wineries not in Europe and adjacent, long-time wine producing countries.
Golan Heights Winery's 1,500 acres of vineyards stretch from the Sea of Galilee to the snow-capped peaks of Mount Hermon—a region where wine has been made for more than 6,000 years. Only in the past three decades, however, have modern, quality wine efforts been in place.
The Golan Heights Winery's acres are divided into 28 vineyards (96% in Golan Heights) and 430 individual blocks. Each block is monitored individually, then harvested individually and the fruit kept separate through the winemaking process until final blending. There are 16 vine growers who grow 20 grape varieties, 13 red and seven white. Golan Heights planted the first organic vineyards in Israel.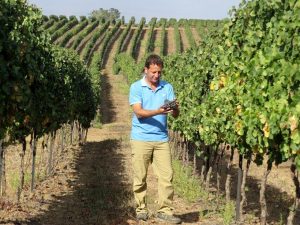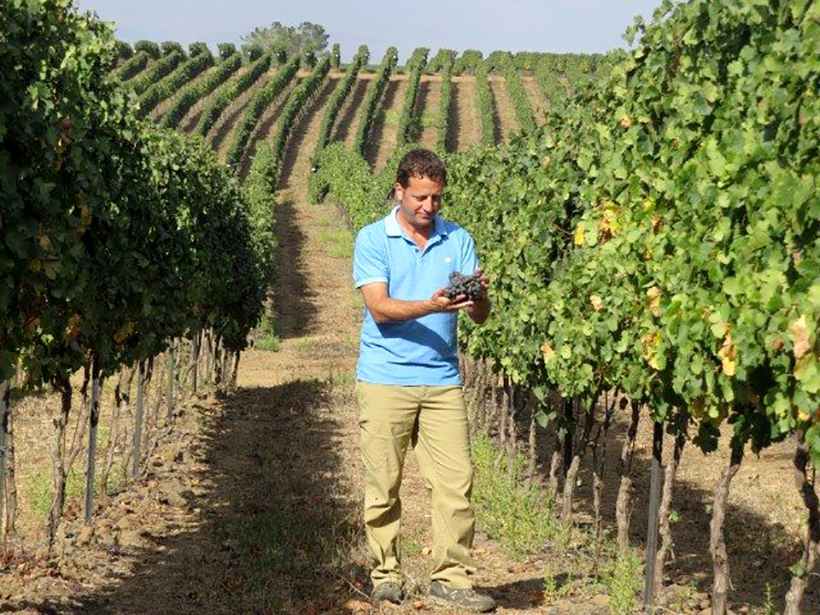 Golan Heights Winemaker Victor Schoenfeld is one of Israel's most influential winemakers. He graduated from UC Davis in 1988 with a degree in enology. He worked at Robert Mondavi and Preston Vineyards in Sonoma, then Jacquesson & Fils Champagne house before joining Golan Heights. Schoenfeld is strong advocate for new wine-making technology and precise climatic and viticultural analysis. Not surprisingly, the winery embraces sustainable agriculture and environmental responsibility, including solar and wind power, wastewater management, and composting instead of chemical fertilizers.
Golan Heights Winery Yarden Petit Verdot Galilee 2016 is replete with dark fruit, tannin, and power. Very expressive of petit verdot, which will gladden some and sadden others. Smooth but tannic, this is serious wine. Don't make this your first experiment with bold red wine. If you are a seasoned veteran, however, this is truly worth a try. Pair with robust dishes; grilled, braised red meat; barbecue; slow-cooked brisket; Cuban-style pork; gourmet burgers with blue cheese; wild game; lamb stew; aged, hard cheese. $32-39
Golan Heights/Yarden website; interesting videos on the "movies" page.