Very pale straw, almost clear; pear, green apple, apricot on the nose; citrus, pear, apple, apricot on the palate.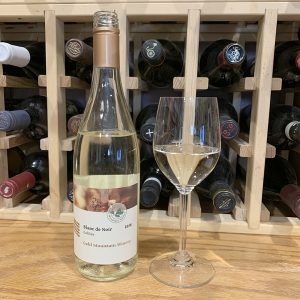 Dry; balanced with refreshing acidity (3.11 pH). Pressed in full clusters to emphasize the 100% grenache flavors. Light, fresh, bright. Velvety texture. No oak or malo—fermented in stainless on light yeast lees to evoke delicate depth. The excellent acidity and grenache's citrus elements give this a bite, so don't sip expecting a bland easy drinker. You can expect this will play well with food; 12% ABV.
Blanc de Noir still wine typically is made with free-run juice with almost no skin contact. Thus the very light color of this effort. The process is better suited for making a slight blush wine, but Galil Mountain pulls it off as a white with this effort. Blanc de noir often is made with pinot noir. This is a rare wine that won't be for everyone, but it is distinctive and fascinating wine adventure.
The wine is approved for Passover. It is not mevushal—which is a good thing for wine lovers. "Mevushal" wine is cooked or boiled so it can be handled by non-Jewish or non-observant waiters. Generally, it means the wine is changed/damaged. So the fact this is kosher but not mevushal is a strong selling point. To be fair, flash pasteurization techniques have made mevushal wine more approachable in recent years.
Regular readers will know of my respect and admiration for Israeli wines and Galil Mountain. The winery was established in 2000 by Golan Heights Winery and Kibbutz Yiron; it is located in Upper Galilee mountains in the northern tip of Israel, a wine growing region with vineyard legacy going back for more than 2,000 years. The winery embraces sustainable agriculture and environmental responsibility, including solar power, wastewater management, and composting instead of chemical fertilizers. It is one of the largest wineries in Israel.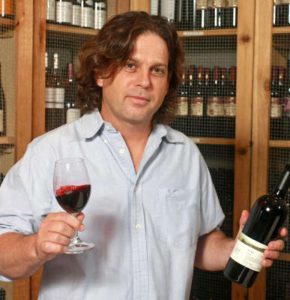 Winemaker Micha Vaadia, who served as a paratrooper in the Israel Defense Forces, first studied electrical engineering, then switched to horticulture at The Hebrew University. He earned a master's degree from UC Davis, then worked at J Wine, Navarro, and La Crema in California, Cloudy Bay in New Zealand, and Catena in Argentina. Well trained and well traveled, he returned to Israel to become chief winemaker at Galil.
Galil Mountain Winery Blanc de Noir, Galilee 2018 is white, still wine made with free-run juice from red grape—grenache. Exotic. Superb acidity makes it a good food wine. Adventuresome wine drinkers certainly should give this a try. Pair with lighter fish; shellfish; salads. Another impressive effort from Galil Mountain Winery. $19-22