Medium copper color; strawberry, raspberry on the nose; strawberry, white raspberry sauce, passion fruit, blackcurrant, bread yeast, salinity on the palate.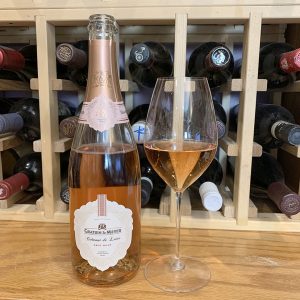 Brut—bone dry; delicious, ripe red fruits. Silky tannins. Made with cabernet franc, pinot noir, chardonnay, chenin blanc grapes from Loire Valley. Maybe. Various sources report this is made from the grapes listed, while others assert this is pure cab franc play. I can't tell by tasting, but cab franc certainly is significant part of this play. Crisp, bright, tight acidity. Light body. There is interesting saltiness on the finish. Consistent beam of tiny bubbles; made in traditional style, but since not in Champagne, thus labeled crémant; 12% ABV.
The winery traces its roots to 1864 when Alfred Gratien purchased land and an old quarry in Saumur. A short time later, Alfred met Jean-Albert Meyer and they formed a successful partnership. Gratien initiated construction of Château Gratien in 1884, but unfortunately died the following year. Gratien's widow then appointed Meyer as general manager of the cellars. In 1896, Madame Gratien made Meyer a partner and changed the name to today's Gratien & Meyer.
Sons of both Gratien and Meyer joined the management team and worked together. Sadly, Robert Gratien died in the World War I battle of Verdun in 1916. When Jean-Albert Meyer died in 1922 after 37 years in charge of the cellars, his son Albert-Edmond took over management and launched a series of major construction projects that created the Art Deco buildings we see today.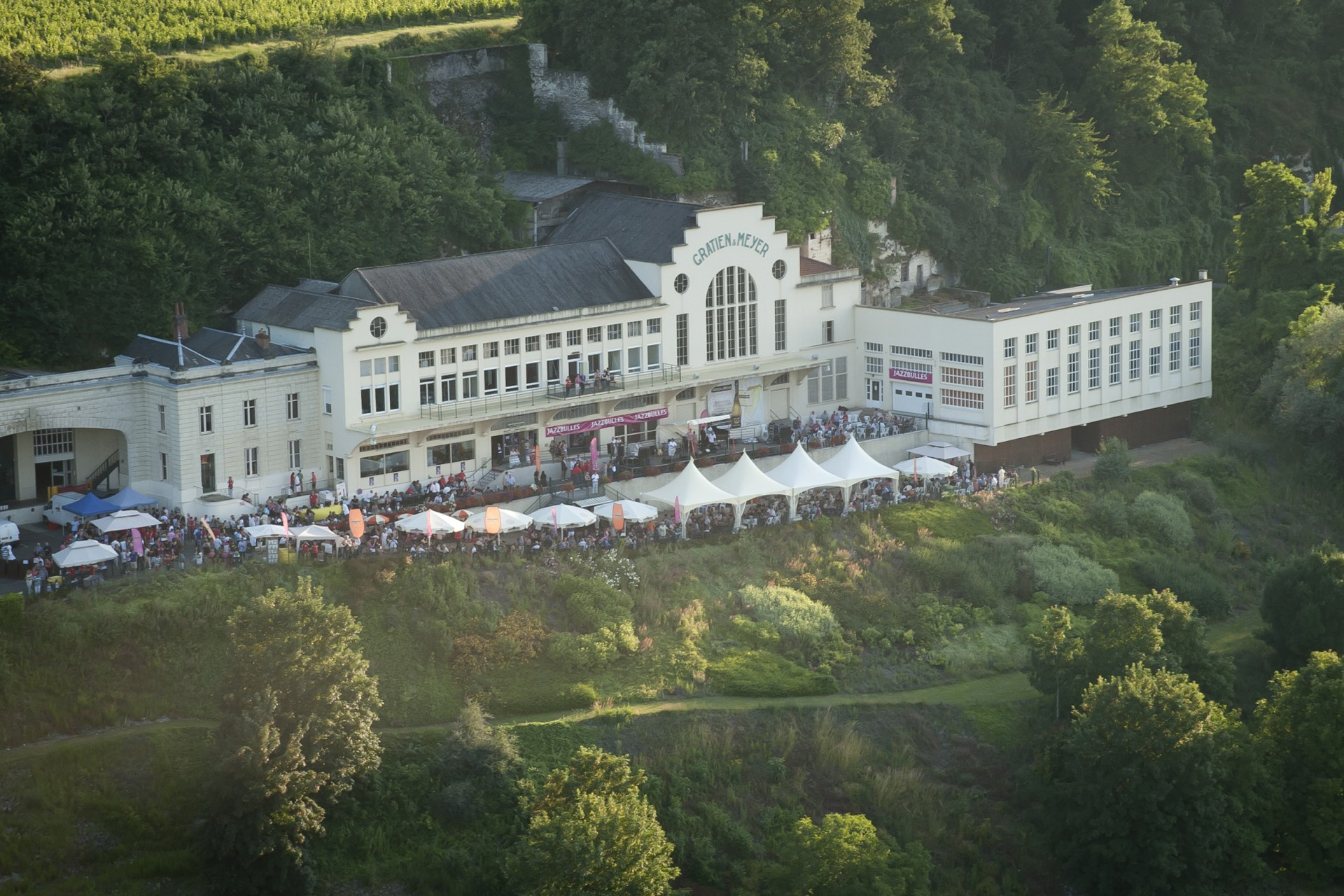 Meyer family members, including Eric Seydoux, son-in-law of Albert-Edmond, ran the operation until the early 2000s when the Seydoux family sold to the German firm Henkell & Co.—today's Henkell Freixenet. The new owners renovated the facilities, added more facilities, and installed new production machinery. The website notes: "Today, the Gratien & Meyer cellars have a proud tradition dating back more than 150 years, yet they are resolutely focused on the future…"
Henkell Freixenet is the largest sparkling wine producer in the world, with subsidiaries in 30 countries. Brands you may recognize include Gloria Ferrer, Freixenet, Ferrer Family Wines, Segura Viudas, Mionetto, Schloss Johannisberg, and Champagne Alfred Gratien—the Champagne house established by Alfred Gratien.
Gratien & Meyer Crémant de Loire Brut Rosé NV is soft, light, fruity with nice acidity. Clean and brisk, but with ripe fruit softness. Initial attack is almost sweet, but by mid-palate the acidity and sharper fruits—redcurrant—and pinch of salinity appear. Impressive French sparkling, especially at this price point. Best use is an aperitif, but will pair with shellfish, appetizers and snacks, lean fish. $15-18