Medium gold color; apple, flowers, whiff of smoke on the nose; white peach, pear, yellow apple, honey, minerals on the palate.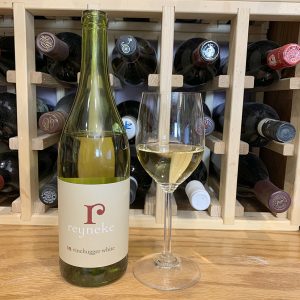 Dry; charming, delicious in the mouth. No tannins, good acidity (3.45 pH). Creamy. Chenin blanc ascends in South Africa—where it also is called "steen." In the past, South Africans relied on "steen's" vigor and ability to achieve high yields to make barely acceptable, jug-type wines and base wine for brandy. No more, and this is an example of a re-focus on quality.
Now typically labeled chenin blanc instead of steen, especially in export bottles, wines such as this effort display the broad mouthfeel and apple-melon characteristics produced by warmer appellations. South Africans vines can be a century old—the ones that produced grapes for this bottle appear to be at least 40 years old. Such older vines, when farmed with emphasis on quality rather than quantity, deliver wines with delicious fruits and finesse. This effort is rife with palate-pleasuring elements.
The wine is naturally fermented, 80% in stainless steel, 20% in matured, seasoned oak. There is virtually no oak flavor. Both age on the lees for six months to contribute significant complexity and depth; 13% ABV. Well balanced, round. Intriguing orange zest and nuttiness emerge after some time in glass. I'm not recommending decanting, but this does evolve very nicely in the second glass.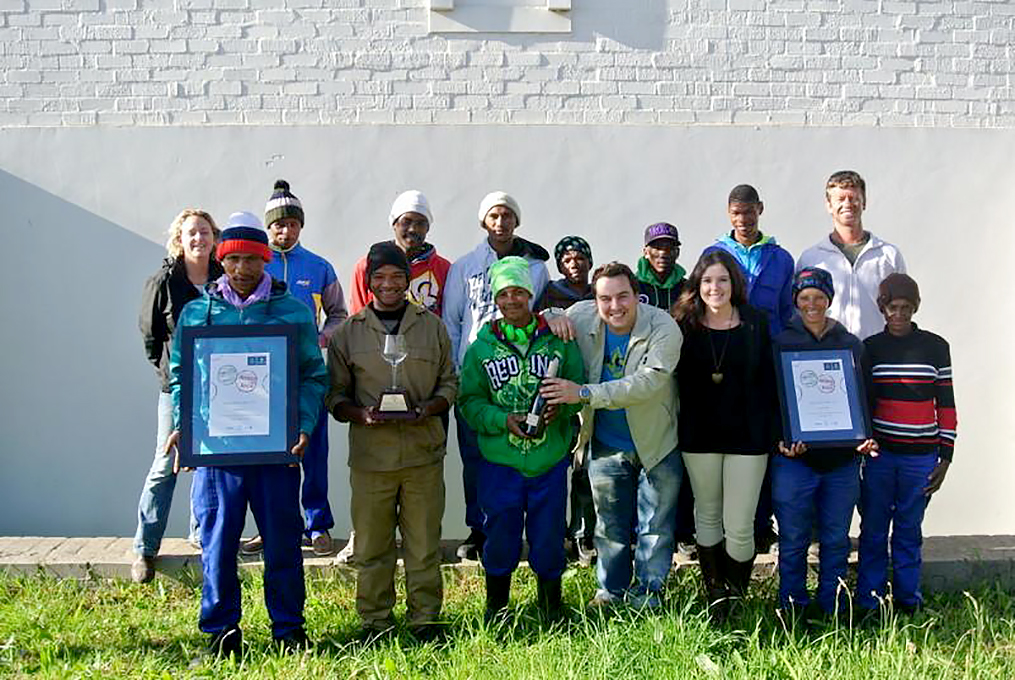 Johan Reyneke is the owner, winemaker and passionate about biodynamics in South Africa. The winery's website: "A biodynamic farm is often seen as an 'individuality'. It needs to be self-sustainable and self-supporting. This is important for two reasons; firstly, to reduce carbon footprint; and secondly, to be less affected by market forces.
"If the farm can produce its own fertilizer and compost, this will mean it's less dependent on trucking-in fertilizer in clouds of diesel exhausts. If the farm is self sufficient, their own cow manure 'costs' the same every day, irrespective of the price of oil.
"This understanding is simply the tip of an harmonious iceberg. Our philosophy of "waste not, want not" runs deep into sustainability. Whatever we use, we carefully think about re-using, re-purposing or recycling."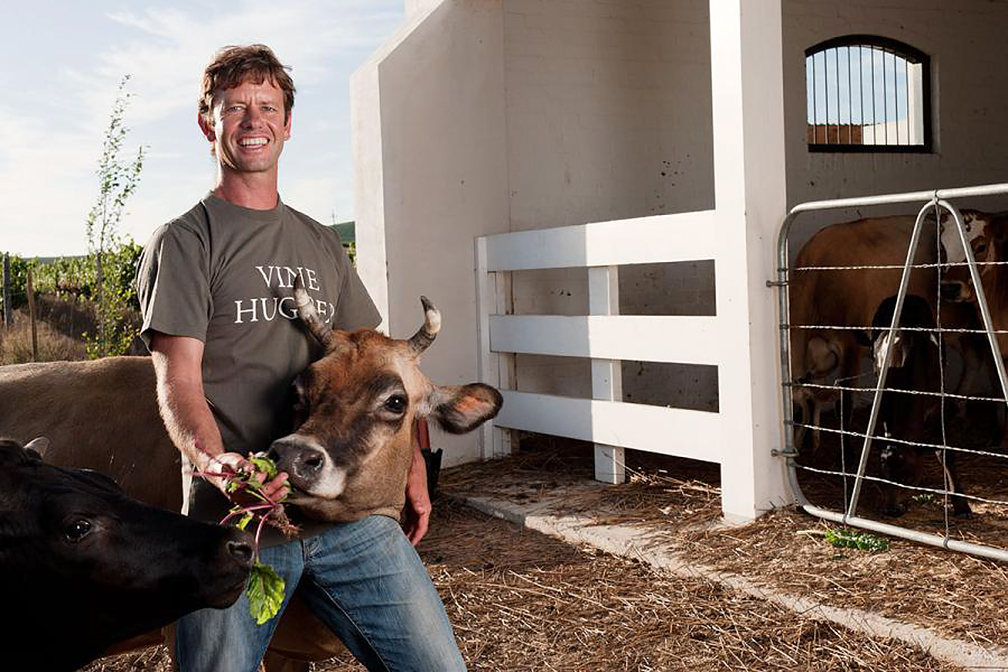 Reyneke Vinehugger White Chenin Blanc 2018 is light, easy drinker with intriguing fruit salad elements. Quality biodynamically farmed grapes flaunt rise of chenin blanc/steen as a signature white South African grape. Pinotage is the signature South African red. Chenin blanc has opportunity to express terroir, especially when farmed for quality instead of quantity. Reyneke shoots for quality with this effort and achieves it. Pair with scallops—likely the highest and best pairing; fish dishes in general; egg dishes such as quiche, frittatas, omelettes; milder cheese—caerphilly, brie and other white-rind cheese that are not too ripe. $15-16