The first of the great fall harvest celebrations—All Hallows Eve, Halloween—is problematic for a wine column.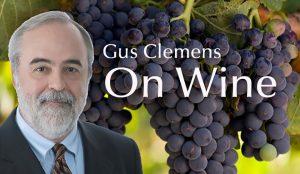 On the one hand, you can present advice on pairing wine with Halloween candy. First: do not pair wine with Halloween candy. Second: if you ignore the first piece of advice, the wine must be sweeter than the candy or the wine will taste bitter.
On the other hand, you can present a parade of wines whose names/label art resonate with the kitschy, macabre, or irreverent Zeitgeist of the holiday. Let's play that hand.
The wines in this list are widely available and well priced. They are mixed bag of quality—when you combine lower prices and campy names you typically are not roaming in the Elysian fields of fine wine. A Halloween party this coming Tuesday, however, likely is not the venue for deep wine appreciation. The ridiculous costumes and fake teeth are the tell in this situation.
• Concha y Toro Casillero del Diablo Reserva Chardonnay. "Castle of the Devil" is clean, no frills, great white value. $11
• Concha y Toro Casillero del Diablo Reserva Malbec. Devilishly delicious for red lovers. $9
• Vampire Vineyards Pinot Noir. Strawberry, raspberry, cola, some cherry in commodity pinot with catchy Halloween name. $11
• Apothic Wines Red Winemaker's Blend. Confected bottle of zin, merlot, syrah, cabernet sauvignon; loads of oak and over-ripe fruit. Wine version of Halloween candy. $11
• Charles Smith The Velvet Devil Merlot Washington State. Light tannin, very smooth—velvety—pairs with burgers, day-old pizza, comfort food in general. $12
• Alexander Valley Wines: Temptation Zin (plush cherries), Sin Zin (raspberry, pepper), and Redemption Zin (lush, blackberries, plum). Nicely done zins. $12 range
• Michael David The Seven Deadly Zins. Cherry, raisin, pepper, great value. $14
• Ghost Pines Winemaker's Blend Zinfandel. Big, jammy zin with plenty of oak, alcohol, vivid fruit. $16
• Michael David Incognito Red. Blend of syrah, carignane, mourvèdre, souzão, tannat, cinsault, petite sirah, and merlot. Whew. $16
• Michael David Freakshow Cabernet Sauvignon. Jammy, plenty of oak, loads of Lodi fruit. $18
• Bogle Phantom. Berries and spice, raspberry and pomegranate haunt this petite sirah-zinfandel-mourvedre blend. $19
Last round: The wine told me: "This is hilarious, put it on Facebook!" The next morning I realized the wine was wrong. So very wrong.