Pale copper color; delicate red fruit notes on the nose; white cherry, melon, strawberry, watermelon, raspberry, citrus notes and minerality on the palate.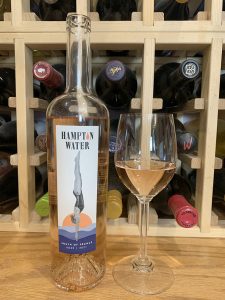 Dry; light-medium body for a rosé. Gentle, but noticeable acidity that gives the overall effort a lift on the medium-long finish. You start thinking this is going to be a liltingly light, silky Provence wannabe from Languedoc-Roussillon—a region that in the past has been dismissed at the déclassé cousin of the hoity-toity pink panjandrums just west on the French Riviera. Not so now, not so with this wine. The Languedoc cleaned up its act and eschewed its lake of plonk reputation. This is an example of the southeastern region of France proving it can run with the big dogs.
This is effort Jesse Bongiovi and his famous father Jon Bon Jovi launched in 2017. Jesse introduced this one year after graduating early from the University of Notre Dame with a degree in political science and minor in business economics. He did have well-regarded French winemaker Gérard Bertrand and Languedoc leader as a collaborator. Hey, being the son of a music legend gives you some advantages. But Jesse has proven not to be some doe-eyed dilettante. This is not just another celebrity wine targeted to bored housewives patrolling the supermarket. This is authentic French rosé. 13% ABV
Classic Provence-Languedoc rosé blend of 60% grenache, 15% cinsault, 15% mouvèdre, 10% syrah. The asserted aim of the effort was to marry the relaxed lifestyle of the Hamptons on New York's Long Island and the blended culture of France-Spain-Italy in Languedoc. Both areas, particularly the Languedoc in the past few decades, are magnets for tourists or summer beach culture. A perfect backdrop for a well-made, refreshing rosé wine. Bongiovi-Jon Jovi-Bertand captured the zeitgeist.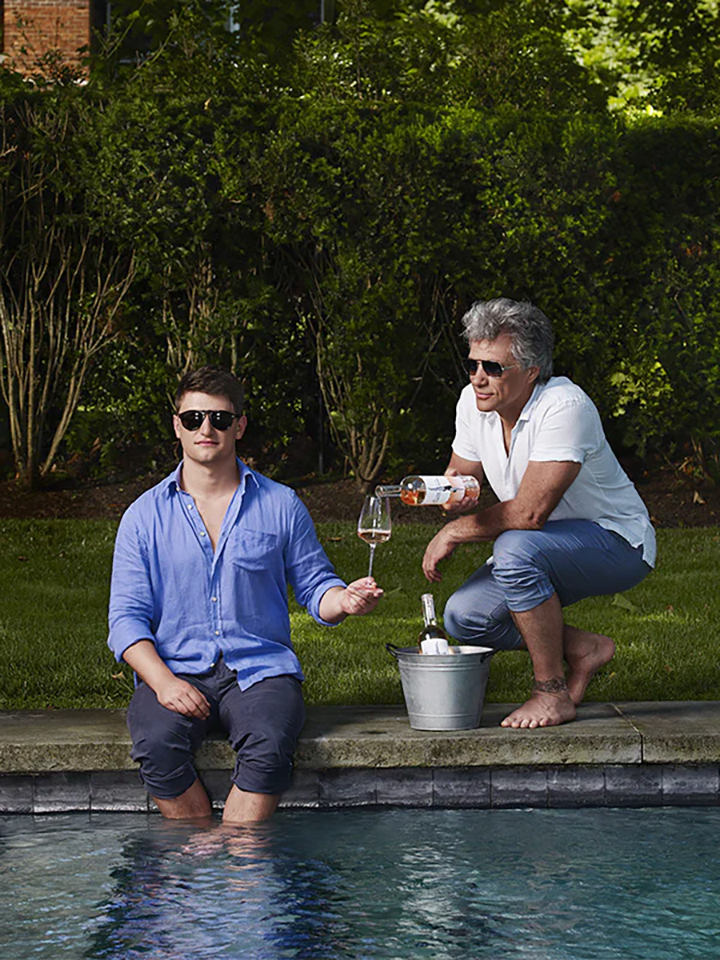 Hampton Water South of France Rosé 2021 purports to be a blend of southeastern France's rosé tradition—think Provence and grenache—and the moneyed, relaxed ambience of the northern enclaves of New York's Long Island. Sure. This also is just a nice rosé wine—always a good thing. More than a celebrity wine. Bon Jovi is famous, but this is his son's project. Gérard Bertrand was a famous rugby player, but he is more famous now as an organic-biodynamic winemaker in Languedoc-Roussillon. Sum it up—talented people can succeed in more than one arena.
Pair with seafood, shellfish, oysters; Thai food; vegetarian fare; pasta. Like many rosé wines, it will work with almost any food beyond cardiac-arrest marbled steaks. Cheese—same deal, almost anything; fresh, young cheeses; feta, mozzarella, young cheddar, baby swiss; soft goat cheeses; milder blue cheeses like cambozola or Cornish blue. $20-23