Medium straw color; lemon curd, yellow apple, apricot, orange zest and other yellow fruit; apple, lemon, grapefruit, peach, oak spice, minerality on the palate.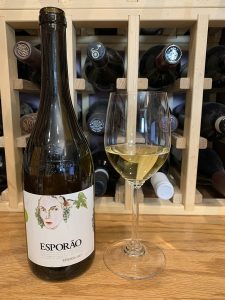 Dry; full body; rich, creamy, smooth in the mouth. Good acidity (3.2 pH) and freshness. Enchantingly long finish where vanilla cream notes frame the tasty fruits and minerality and pinch of salt notes join the chorus of flavors.
Blend of 40% arinto, 40% roupeiro, 20% antáo vaz. The varieties are vinified separately. Some of the juice spent six months on the lees in French and American oak, while other juice fermented in temperature-controlled stainless steel; 14.5% ABV. This is the first white wine Esporão produced, beginning in 1985.
Herdade do Esporão traces its roots back to 1267, making it one of the oldest estates in Europe—the estate's boundaries have been virtually unchanged for 750 years. Upon purchase of the estate by José Roquette, Esporão fully restored Herdade's medieval tower, which now serves as the symbol of the winery. Roquette also focused attention on the Monte Velho vineyard—and as that vineyard developed—they had to build two more wineries. The family also acquired the 371-acre Herdade dos Perdigões, but Monte Velho remains the driver of company growth according to the company.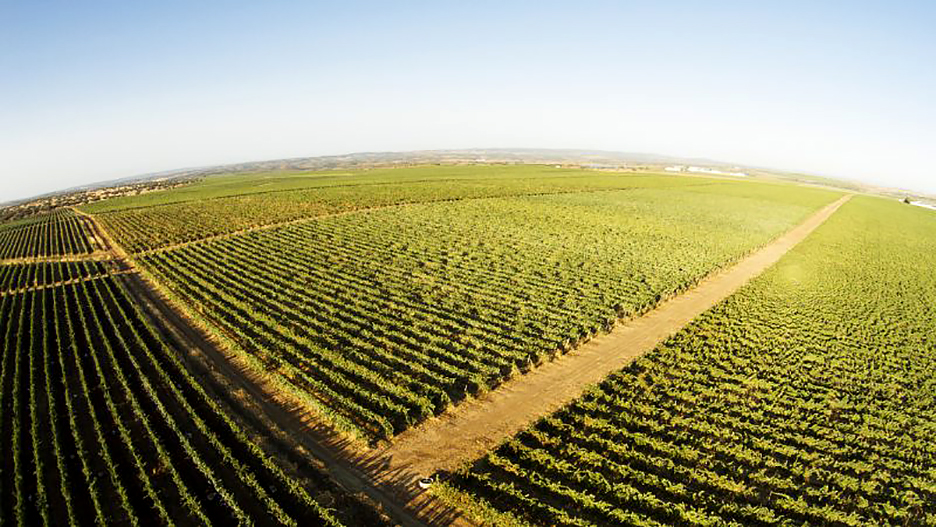 João Roquette leads the second generation of ownership. With expansion of acres and wineries, the winery is a major player in Portugal and consistently produces excellent wines that are astonishing values—even their lowest priced wines work well. This is one of their upper tier offerings, but it, too, demonstrates astonishing value. The chief winemaker is Australian-born David Baverstock, Sandra Alves also participated in this vintage.
Herdade do Esporão offered commitment to environmental and social sustainability before it was cool. Some 40 years ago, José Roquette envisioned an estate that had minimal impact on the landscape, saved water and energy, minimized pollution, looked after employees, and invested in the local community and culture. Today, that and more has been achieved, and the efforts continue.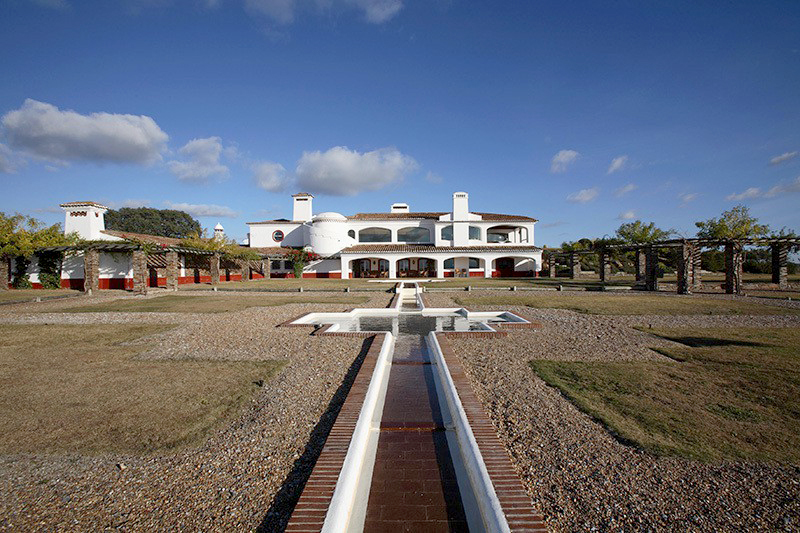 The estate's organic vineyards focus on biodiversity. Hedgerows and grassy turfs are planted with native flora to provide habitat and food sources for wildlife and increase predators to provide natural pest control. Bat shelters, introduced in 2010, house six species of bats in the vineyards, also controlling pests. Sheep fertilize the soils and control weeds in winter. The winery composts all organic waste in the vineyard and winery, increasing soil fertility, reducing fertilizer requirements, and recycle waste without carbon emissions.
Herdade do Esporão Reserva White 2017 is rich, classy, impressive complexity. Gorgeous wine. Exception QPR (quality-price ratio) for a wine of this quality. Drinks like a wine that sells for twice the price. Will age gracefully—no need to drink this white in the first three years. Pair fish, seafood, shellfish; simple salmon dishes; chicken, pork, or pastas with creamy white sauces; chicken, ham, or cheese-based salads such as caesar salad; chicken makhani. $20-22