Medium purple color; red plum, blackberry on the nose; red plum, sour cherry, blackberry, leather on the palate.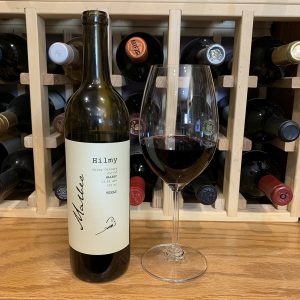 Dry; full body, dusty tannins, some balancing acidity. Benefits from decanting. This is Texas malbec, not Argentine, so you get an earthier, more rustic, more emphatic experience. Grapes come from the Texas High Plains AVA, which—like Argentina—means high altitude grapes pounded by UV. The Texas vineyards are at 3,000 to 4,500 feet above sea level, which is the reason the High Plains is able to produce high quality fruit. Diurnal difference can be 40 degrees in summer, something wine vines love; 13.8% ABV.
There is some oak element thanks to 16 months in barrel, but it is appropriate and not intended to mask flaws. Hilmy crops its vines to concentrate flavor, in this case they harvested less than four tons per acre. That delivers the intense flavors found in this wine, which is 100% High Plains malbec.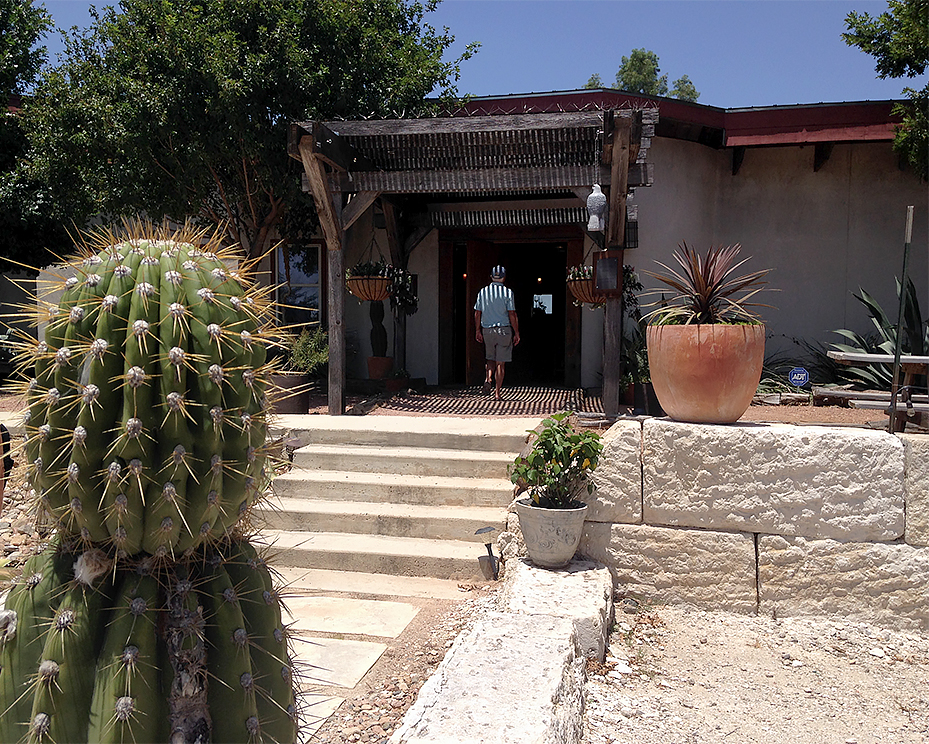 The fruit in this effort comes from the High Plains, but the the cellars are in the Texas Hill Country AVA, a common situation with Texas wine. Some 85% of the juice in pure Texas wines comes from the High Plains, while the Hill Country delivers the tasting rooms, often the winery, and the market. The Texas Hill Country AVA around Fredericksburg and along the Highway 290 wine road is the second-most visited AVA in the United States; only Napa attracts more people.
As with many Texas wines, do not expect to grab a bottle at your local supermarket. If you can't come to the winery or tasting room, you can obtain Hilmy wines via the internet in thirty-something states and through the Hilmy wine club—"The Flock." This wine is worth the effort to find. It demonstrates why Texas wine now must be considered a bona fide player in the wine world.
The Hilmy story begins with Eric Hilmy—a first generation American—in 2008 at a site near Fredericksburg. Eric started with 3,000 sangiovese vines—another varietal that works in Texas—and has expanded ever since. The key to the Texas wine industry has been finding what works in Texas terroir. Cabernet sauvignon does not excel. But vines that are heat, UV, and drought tolerant—malbec qualifies—succeed, often with a distinctive Texas terroir twist.
In barely more than a decade, Texas has become the No. 5 wine grape producing state in the U.S., and with Texas money, pride, and vast acres of land, don't expect any cowboys to turn the herd and slow the stampede any time soon. The Hilmy website tells its story in words and three charming videos; worth a visit.
Hilmy Cellars Malbec Texas 2016 is a distinctive malbec with a Texas terroir flourish. Powerful and assertive, more brawny than its Argentine kin. Clearly pairs with rich red meats. Typically, malbec pairs best with leaner meats since it has less aggressive tannins than, say, cabernet sauvignon. This Texas version has more assertive tannins, but the rule of thumb still applies. It also will pair well with dark turkey meat, roast pork, lamb. Blue cheese always is a winner with malbec. $40
Hilmy website with entertaining video about his Beatles inspired winemaking philosophy and more, visit and watch