Deep ruby color; red plum, cedar, raspberry, blueberry on light nose; sugar plum, raspberry, red fruits on the palate.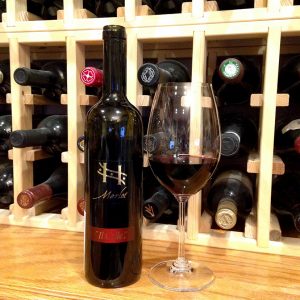 Dry; nice acidity, mild tannins; classic smooth, soft, very easy merlot drinker with delicious, non-assertive fruits. Some touch of salt and tiny hint of bitterness and leather on the finish, which is an asset, not a criticism: it gives this effort some depth and complexity, which is amazing at its price point. This is simple wine, surprisingly enjoyable. No outstanding elements, except that it drinks with no bottom-shelf flaws, which makes it outstanding in its métier. There just is nothing to spur dislike of this exceptional vin de table Italian wine (I know that shuffles country designations and languages, but if you taste this, you will see my point).
The winery was established in 1978 by the Ceschin family, whose winemaking roots date back to the 18th century. Fabio Ceschin, fresh from earning a degree from the Wine School of Conegliano, made the family dream come true and remains at the helm, although today his wife and three children assist alongside him.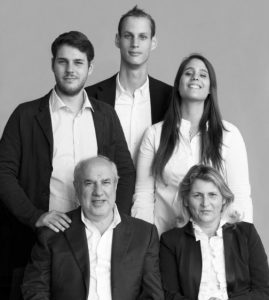 "Il Colle" is Italian for "The Hill"—the outstanding area of their vineyard-winery. The winery's fame comes from Prosecco and its skill with glera grapes. The winery is located between the iconic Prosecco-Veneto towns of Conegliano and Valdobbiadene. But, some of their production comes from red grapes—heck, why not in today's wine world? Thus this surprising effort.
The Il Colle winery employs state-of-the-art equipment and enforces strict cleanliness and quality-control measures. It is a forward-looking, modern winery making wonderful wine while honoring ancient traditions. It is not yet widely available in the U.S., but they strive to change that—witnessed by sending me this bottle to review. OK, thank you, Il Colle. I did, and thoroughly enjoyed myself while doing so.
Il Colle Merlot 2013 is amazing value-for-price effort. It is a merlot almost any wine drinker could enjoy just on its fun deliciousness, no need to parse esoteric nuances. Slurp this down and enjoy uncomplicated pleasure. Pair with pasta with tomato sauces, lamb, venison, hamburger, pizza, beef, medium-aged cheese. Or just drink it by itself and enjoy how merlot can be an uncomplicated, deliciously fun to drink wine that you do not have to over-think. $5-8