Pale gold color; grapefruit, citrus, flowers on the nose; tangerine, peach, citrus, pear, almond, pinch of salt on the palate.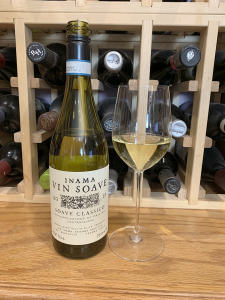 Dry; very close to bone dry with just 1 g/L of residual sugar. Lean, crisp with excellent acidity. Made with 100% garganega grapes planted on the pergola system. Fermented and finished in stainless-steel tanks. Lees contact for four months. Malolactic fermentation. Filtration. 12% ABV
This is Inama's entry-level wine. At 250,000 bottles a year, it represents half of Inama's production. Light-medium body. Not a fussy sipper; relies on its tasty, ripe garganega fruit to make its statement. Fun without being frivolous. Lingering finish where the salinity loiters for surprising, and pleasing, long time.
Garganega is the principal grape grown in the Soave region. Soave is the white wine region of northeast Italy, principally around the city of Verona. Soave was the major Italian white wine in the U.S. in the 1970s thanks to the marketing efforts of large producers like Bolla. It sold better than Chianti at its peak. Ardor tapered off as the century grew to a close, eclipsed by pinot grigio.
For many years, Soave was made in a medium body style and compared to chardonnay. In the 1980s and beyond, the style shifted more to a pinot grigio style. In the 21st century, Soave producers shifted again to a style that features the garganega grape and its character. The Inama effort reflects this trend.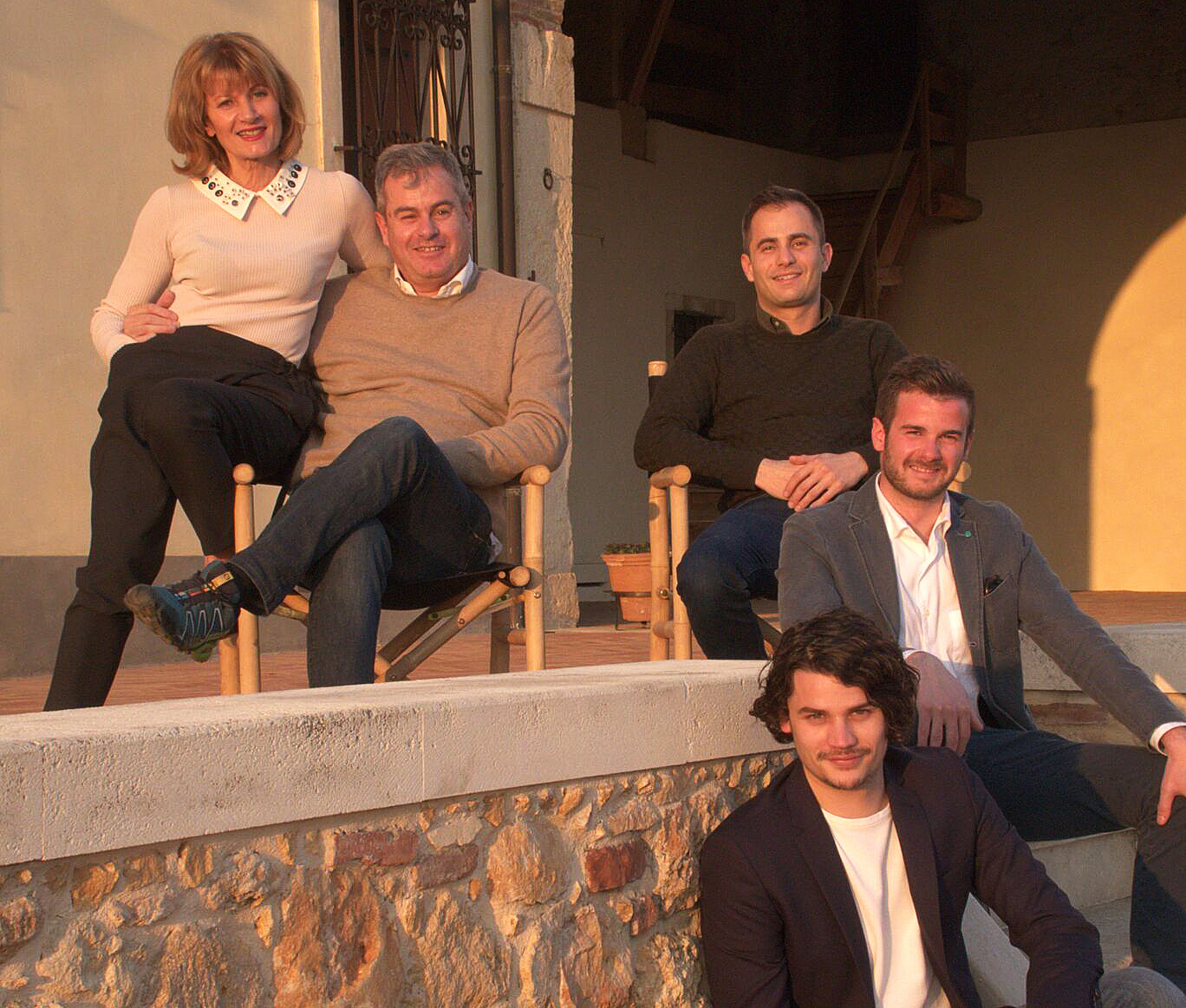 The winery is the work of three generations of the Inama family. Giuseppe Irnama began working as an enologist in 1948. In 1965 he purchased his first plot of land on Monte Foscarino (Verona Province, Veneto, Italy). In 1991, Giuseppe's son, Stefano, joined the company and began the production of wine, including soave, a label that is the flagship production. The family moved into red wines and further expansion in the following years. In 2010, Stefano's son, Matteo Inama, joined the management team, followed by Alessio and Luca Inama in 2017.
The Inama website asserts its mission: "1. We express the uniqueness of our land through expressive, and distinct wines. 2. Nature is sovereign, and in our wines we seek to express this essence. 3. Constant improvement is a difficult and continuous journey." The website goes into significantly greater detail on their approach and has rich collection of photos and videos.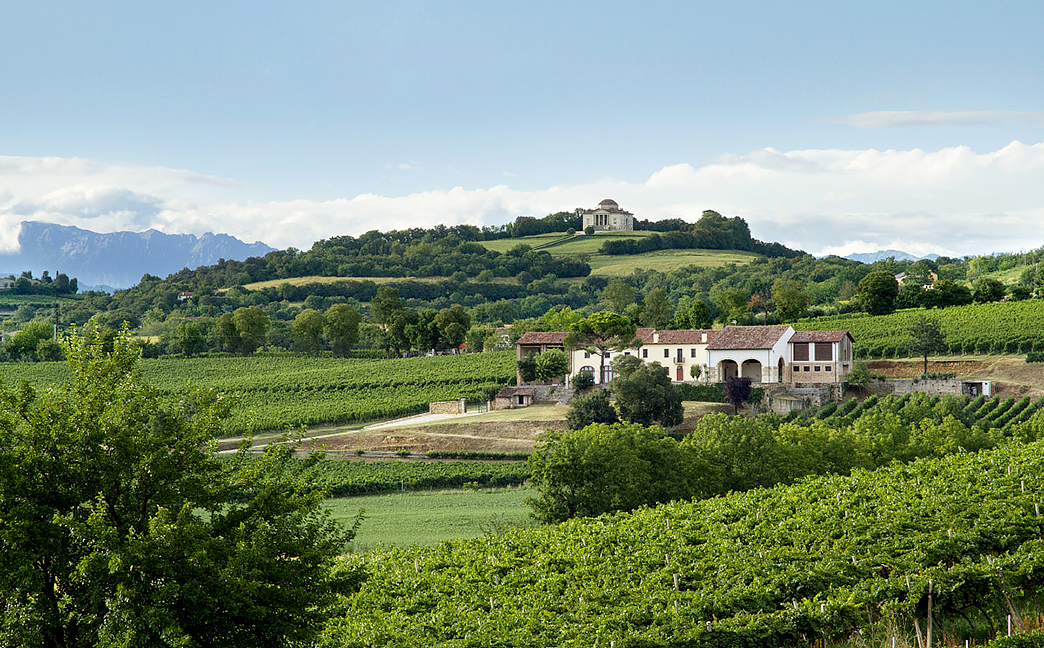 Inama Vin Soave Soave Classico DOC 2019 is smooth easy drinker with nice acidic notes to give it character on the mid-palate. Classic almond notes on the finish. Balanced with relaxed structure—don't get complicated, just enjoy the garganega fruit made to showcase its qualities rather than mimic chardonnay or pinot grigio. Plays well with food. Pair with white-flesh fish; risotto; sushi; garden salads. It is not intimidated by vegetables—pair with broccoli fiolaro, white and green asparagus, peas. $16
Inama website; dramatic opening landing page video, plus other interesting videos throughout
US distributor of Inama website