Dark ruby color; cherry, blackcurrant, oak on the nose; black cherry, blackcurrant, blackberry, oak spice on the palate.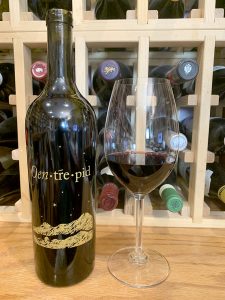 Dry; easy-going tannins and acidity. Jammy, approachable fruits without being cloying. Medium body. Very smooth and fruit-forward delicious. This is a product of the Gatlin family, pioneers in the Texas wine industry. The winery and tasting area is in Fredericksburg, Texas, while the grapes are grown—most likely, this is not explicit on the website—on the Texas High Plains. This is standard in Texas wines. Some 85% of Texas grapes are grown on the High Plains while the wineries and tasting rooms are in the Texas Hill Country, particularly around Fredericksburg. The Texas Hill Country AVA is the second-most visited AVA in the United States, behind only Napa.
This is a proprietary blend of six different cabernet sauvignon clones. The website notes: "Oentrepid X is a Napa-inspired blend featuring six different genetic strains of Cabernet Sauvignon. This 6-clone blend targets Napa oenephiles who extoll the fatter, jammier Cabernet tasting signatures which the majority of Napa houses now advance. Versus the Chateau Marie series, our Oentrepids feature lower antioxidant levels that allow them to reach optimum drinkability sooner. The fruit-dominant Oentrepid X is very soft, with the lowest antioxidants of all our Proprietors wines. It is already drinking beautifully and should reach full development between 2021 and 2023, after which, it will continue to drink well for several years to come with good cellaring." 14.1% ABV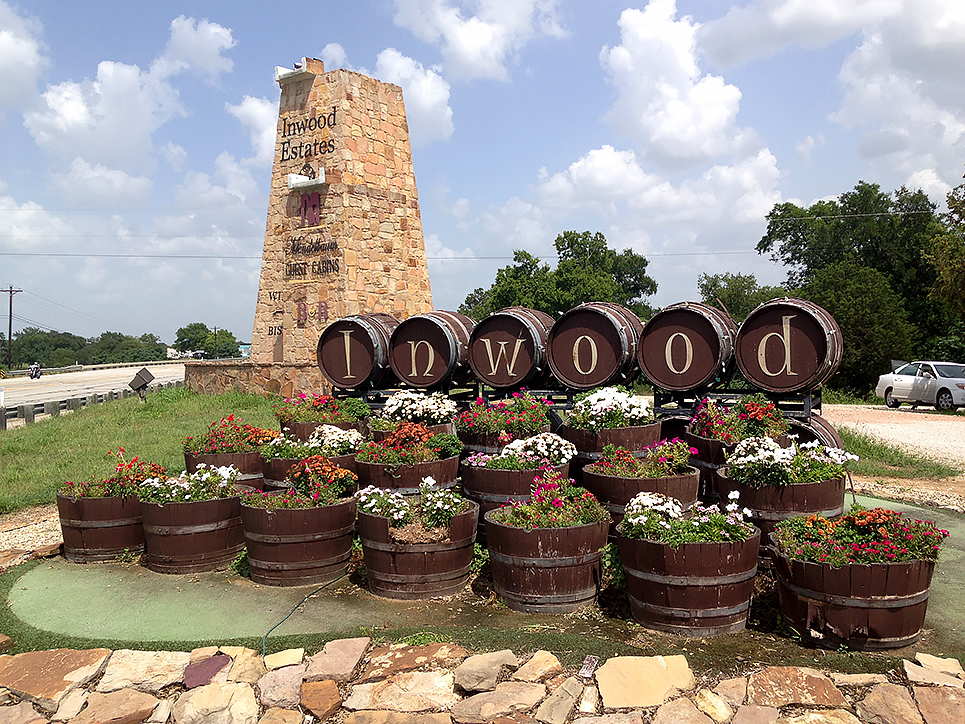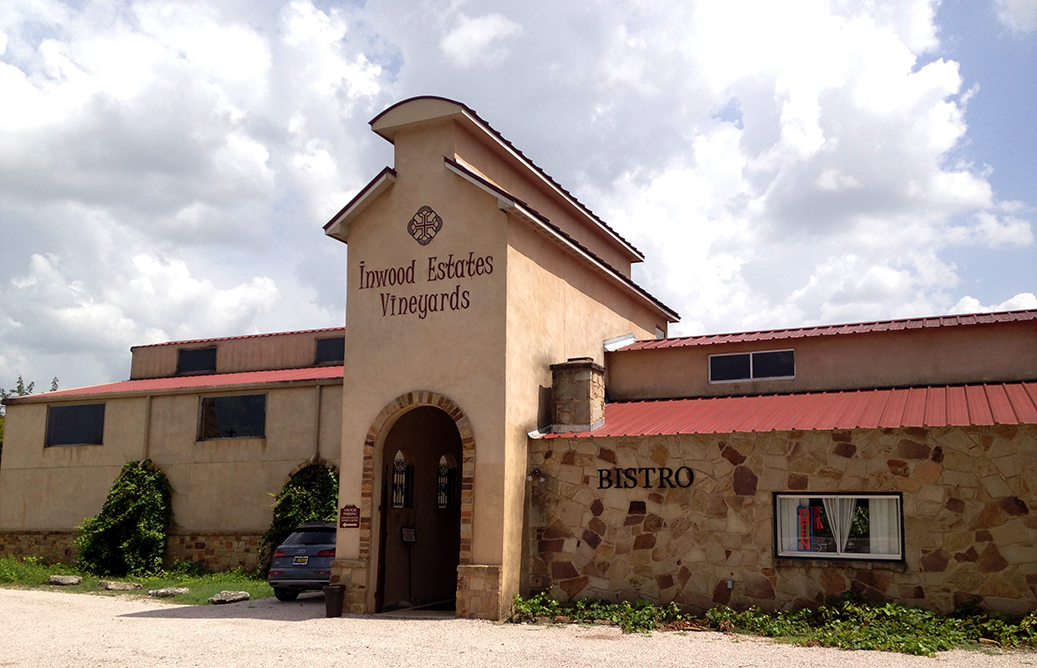 Dan Gatlin grew up in the Dallas area working in his family's convenience and wine & spirits business. After the business sold, he turned his attention to wine, using connections he built in the family business. He planted some of the first vineyards in the early 1980s and spent the next 20 years developing expertise in what works in Texas. He started Inwood Estates in 2004 with a winery in Dallas.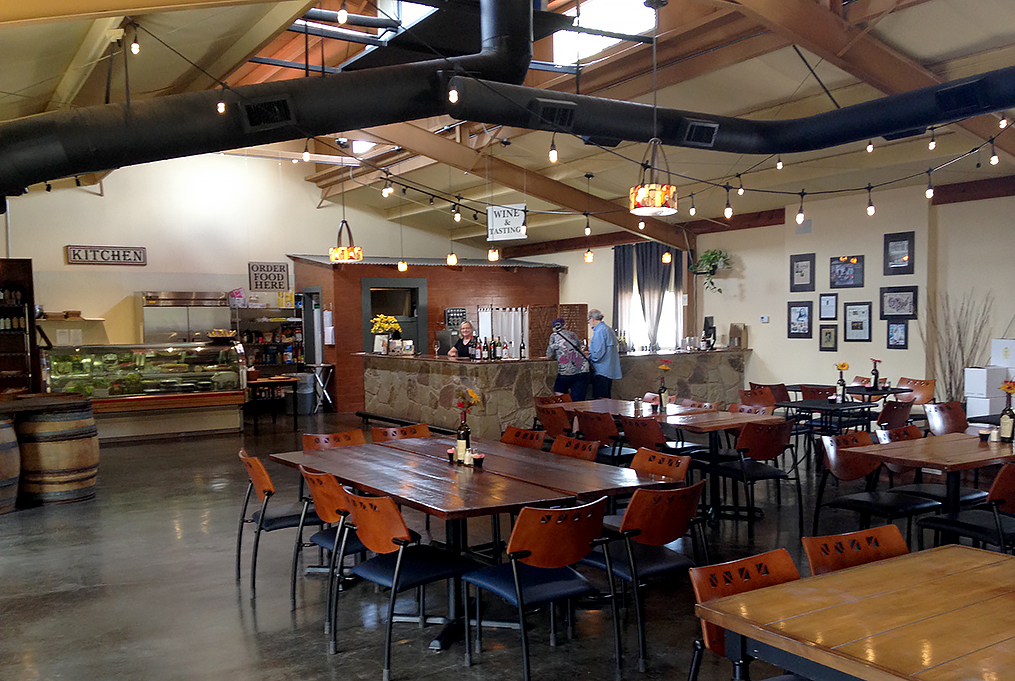 The website explains: "Although California relies heavily on its excellent climate to produce perfect sugar/acid balances, Texas relies mainly on its terroir and secondarily, on its climate in one important regard: different grape varieties have different minimum respiration requirements…  Respiration can be thought of as similar to the process in humans, where the vine 'breathes in' during the day and 'breathes out' at night.  The limiting factor here is that each variety has a different minimum overnight temperature and corresponding number of hours needed at that temperature to respire completely." Thus, Gatlin turned to High Plains. Although he planted his first vineyard in the Dallas area, he selected locations and grapes based on the High Plains terroir.
This comes in a very heavy, oversized bottle which is not environmentally or wine refrigerator-friendly, but almost certainly is a marketing decision based on the significant price of this effort—$175 suggested, although it can be found somewhat discounted. Still, you are paying a major premium to enjoy a premium Texas wine. Dan Gatlin only makes a limited amount of wine, and it is good, and there are people willing to pay the price for it. That is how capitalism and the wine industry works. So this may be overpriced, but it is a smooth and delicious wine.
Inwood Estates Vineyards Oentrepid Wines "X" Texas 2017 is delicious, relatively soft, very easily approachable iteration of Texas-grown cabernet sauvignon from experienced, skilled Texas wine-growing family. Inwood is a Texas wine pioneer and high quality maker. This effort reinforces that position. Pair with rich, red meats grilled or braised; beef stew; short ribs; lamb; veal; cheddar, sharp or semi-hard cheese; blue cheese. $150-175