Deep ruby-garnet color; cherry, plum, bell pepper, strawberry on the nose; strawberry, black plum, cherry, raspberry, mocha, oak, pepper on the palate.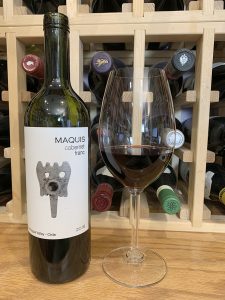 Dry; significant, firm, puckering tannins and herbaceous elements. Decanting significantly improves this, bringing forth some elegance and certainly balance and knocks down the green elements almost completely. When decanted, this becomes rich and tasty with fulsome red fruits including intriguing notes of sour dark cherry late in a long finish. Blend of 90% cabernet franc, 7% carménère, 3% petit verdot. Aged 12 month in French oak. 14% ABV
Viña Maqui traces it roots to the 18th century when Jesuit priests worked the vineyards. In the 19th century, two Chilean presidents used the property for cabinet meetings and built brick bridges so their ministers could attend even in rainy seasons. Remains of the bridges can still be found on the Maquis Estate.
The estate is located in the heart of the Colchagua Valley between the Tinguiririca River and the Chimbarongo Creek. The Hurtado family purchased the property in 1916. In 1927, their winery was one of the first buildings in Chile to be made of concrete, the vision of owner and engineer Ignacio Hurtado. In 2002, the Hurtado family built a new, modern winery to emphasize artisanal winemaking to better evoke their terroir. They are known for their cabernet franc, making them somewhat of an outlier in Chile.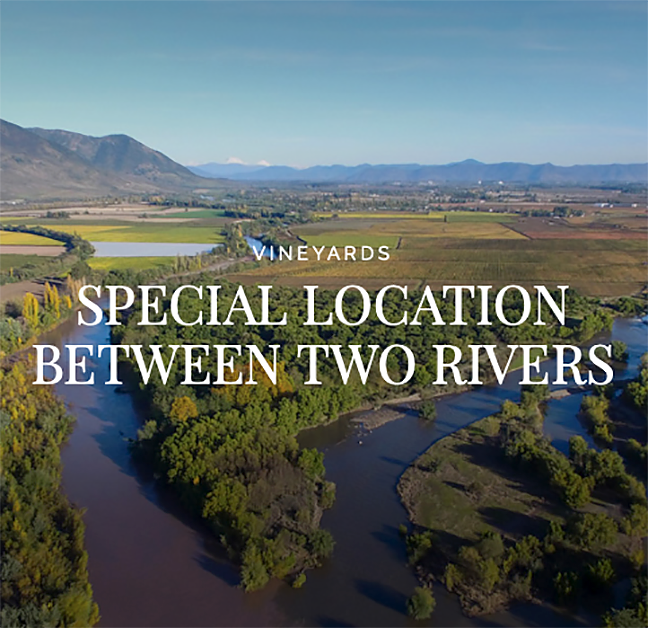 Viña Maquis was among the first producers in Chile to gain sustainability certification. There is an energy recovery system based on geothermal heat pump technology. This earned the winery the 2013 Innovation Prize for energy saving and carbon footprint reduction awarded by the British-Chilean Chamber of Commerce. The vineyard has reduced its electrical consumption by 30% and its liquified gas requirements by 90%. In addition to biological corridors to host beneficial insects, birds, and animals, 2,600 sheep control weeds in winter and spring and spend every evening in the vineyard's weaker areas to increase soil fertility.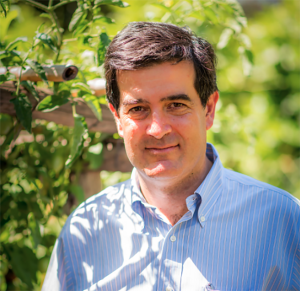 Ricardo Rivadeneira Hurtado is the executive director and winemaker today. He trained in engineering, agronomy, and enology in London and Santiago de Chile. He refined his skills at Charles Krug in Napa Valley and Château Branaire-Ducru in France. He became general manager of Maquis in 2005 and executive director in 2019.
Rodrigo Romero is the chief winemaker. He earned a degree in agronomy at the Universidad Católica de Valparaiso and a post-graduate degree in wine production technology. After working in wineries throughout Chile, France, Italy, and Franciscan Estate Winery in Napa, Rodrigo joined Maqui in 2013.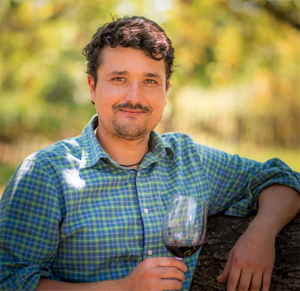 Maquis Gran Reserva Cabernet Franc, Colchagua Valley, Chile 2018 is full and rich with significant tannins that are well-tamed by decanting. There is a hint of green bell pepper that you anticipate with cab franc, but it is subtle and virtually vanishes with decanting. Viña Maquis is a long-established winery and vineyard in a special spot in the Colchagua Valley, sited between a river and a creek that hold down the temperatures, a special benefit for cab franc.
This is superb QPR (quality-price ratio) wine. It will pair very well with rich cuts of beef in particular; lamb; roasted pork; pasta with meatballs and red sauce; hamburgers and comfort food in general; venison; roasted duck. Cheeses—feta, goat cheese, brie, blue cheese; this is made to stand up to very flavorful, strong cheeses. $18-24