Pale gold color; peach, lemongrass, pineapple on floral nose; peach, yellow apple, melon, honeysuckle, lime on vividly fruity palate.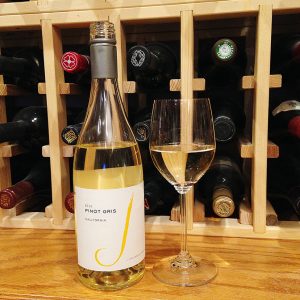 Dry; crisp with good acidity (3.21 pH) and dash of minerality to provide backbone for the substantial fruit. Made in stainless steel with no malolactic fermentation to emphasize the fruit. There is slightly oily texture with some spice; round and robust on the initial attack with nice layers of fruit through to a tasty finish. Not pinot grigio! Although made with same grape, pinot gris typically is rounder and more complex than Italian pinot grigio. I love them both, but they are not the same. This effort drinks more like an Alsace pinot gris, although the fairest comment is that it drinks like a delicious California pinot gris.
Ripe grapes and relatively aggressive alcohol (13.5%) give this a sensation of sweetness (without actually having residual sugar). The grapes for this effort came from Lodi (62%), Russian River Valley (21%), Clarksburg (17%), a wider sourcing than previous J Vineyard efforts (which were all Russian River grapes), likely reflecting Gallo's influence on the storied Russian River winery.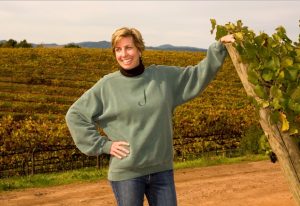 Judy Jordan—the daughter of Jordan Vineyard & Winery founder Tom Jordan—began J Vineyards & Winery in 1986 specializing in sparkling wine, but she then moved into pinot noir, chardonnay and pinot gris still wines. As followers may note, I also am fan of J Vineyards & Winery pinot noir and sparkling. This effort maintains that level of achievement and value-for-price.
In 2015, Gallo purchased Jordan's operation because, Judy explained: "the winery kept getting bigger and bigger, and it was more and more pressure with operations, and I was getting further and further away from what I particularly love, which is geology, terroir and the vineyard—because I was running a big company." Gallo knows how to take a proven good thing and continue to run with it, so there should be no need for needless despair over Judy's departure, as this bottle affirms. In fact, Judy said she sold to Gallo because it is a family-owned business (the largest family-owned wine business in the world) that shares her core values.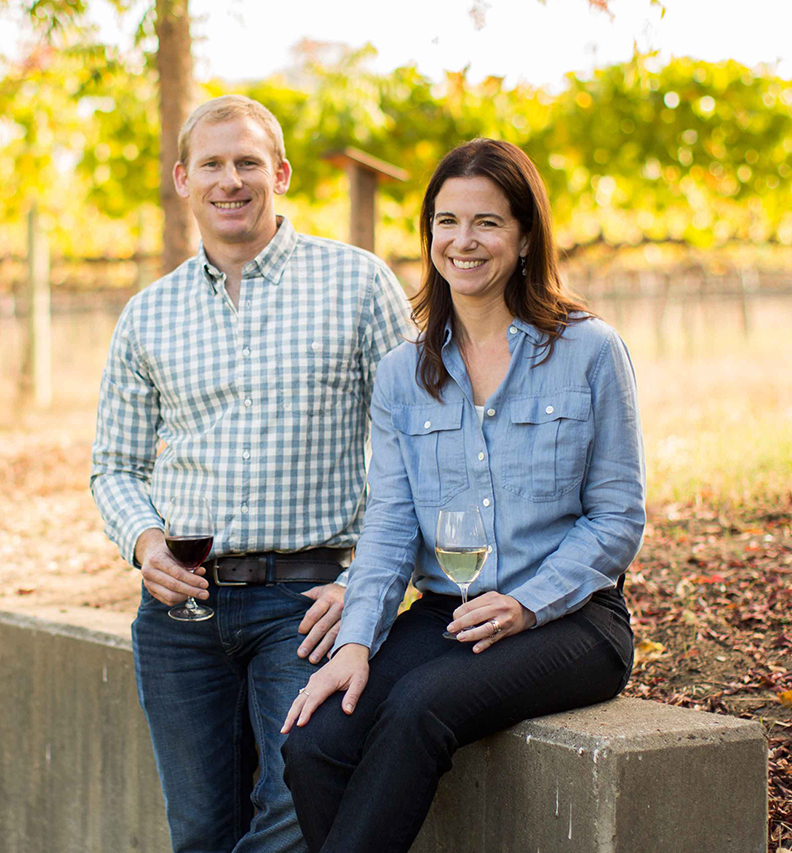 Gallo veteran Nicole Hitchcock is the winemaker at J today and directed this effort. Associate winemaker Scott Anderson almost certainly participated since he achieved his position at J in 2011. In any event, these young talents will set the course of J Vineyards & Winery going forward. May the wind be at their backs and the Mother Nature take them to her bosom.
J Vineyards & Winery Pinot Gris 2016 is delicious, wonderfully fruity California pinot gris; very nice value, too. Pair with manchego cheese, chilled melon gazpacho, oven-baked salmon, scallops with butter sauce, pan-fried fish, lemon chicken, white cheese chicken lasagna, spicy foods (including horseradish sauces). $16-20