Bright cherry-ruby color; cherry, violets, lilac on the nose; black cherry, pomegranate, raspberry, tangerine on the palate.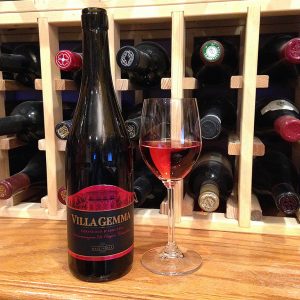 Dry; fruity (some slightly sour/tangy), no oak, crisp acidity. Made with Montepulciano d'Abruzzo grapes which are soft-pressed and juice left on the skins for 8-24 hours (accounts differ) to achieve the gorgeous color. I reviewed this wine nine months ago and this tasting mirrors the earlier effort, with some subtle differences.
This is not what you expect from a rosé. It has more red wine elements; in Italy it is not even called a rosé—although it does get that name in the export market. Montepulciano wines typically have softer flavors, vivid color, and can have grippy tannins. Upon further review, I disagree with my tannin comment in my review of nine months ago when I downplayed the tannin. You catch some tannins in this effort, especially on the finish, which is another thing you don't expect when you pour rosé, especially one made completely in stainless steel.
The tannin pairs with a bit of sour cherry mid-palate and that, as I also wrote nine months ago, you will either consider to be an intriguing plus (as I do), or bothersome if you prefer fruitier, hint-of-sweet in your rosé. The whole package makes a rosé to pair with variety of foods. The winery asserts this is a great wine to enjoy with lunch, but my sybaritic side could conjure an excuse to enjoy almost any wine with my lunch. Still, I get their point.
Montepulciano is classic grape of central Italy, most prominently in Abruzzo, where this wine is made. That is the grape. There is a Tuscan town (75 miles southeast of Florence) named Montepulciano where very highly valued Vino Nobile di Montepulciano is made—but that red wine does not use Montepulciano grapes. That famous red wine gets its name because it only is made in the town of that name. Surely you are not surprised that wine can be confusing.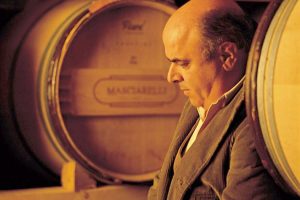 Masciarelli Tenute Agricole was founded in 1981 by Gianni Masciarelli, a promoter of modern wine production in Abruzzo. The center of the operation is the winery in San Martino sulla Marrucino in the province of Chieti and includes some 300 acres of vineyards and olive groves in 13 municipalities in all four provinces of Abruzzo in central Italy, east of Rome on the Adriatic coast. There also is a Masciarelli-restored castle, Castello di Semivicoli, which serves as hotel, restaurant, and houses various elements of the winery.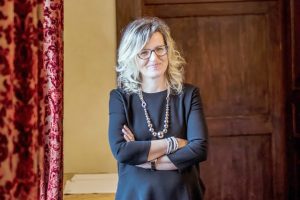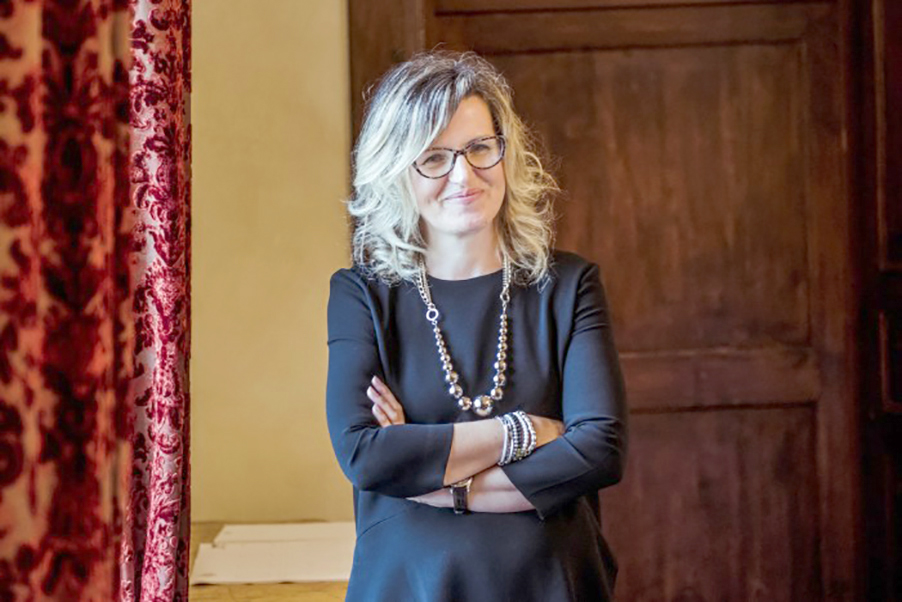 Gianni died in 2008, but his wife Marina Cvetic continues the operation as owner, winemaker, and operations manager. The winery has 18 labels and five product lines: Classic Line, Gianni Masciarelli, Villa Gemma (this is example), Marina Cvetic, and Castello di Semivicoli with an annual production of more than 2.5 million bottles.
Masciarelli Villa Gemma Montepulciano d'Abruzzo Cerasuolo Rosé 2015 is a "think outside the box" rosé that serious wine lovers should experience to get past their rosé preconceptions. This is not deliciously yummy-fruity-frilly wine. This is serious wine with welcomed depth and structure, a spot-on wine to pair with fare—pizza, pasta, ratatouille, fish stew, eggplant parmesan; it can hold its own with red meats and be a significant crowd pleaser with the appropriate crowd thanks to its extraordinary color and sophisticated flavors. $15