Medium straw color; nectarine, peach, honeysuckle on the nose; peach, pear, tangerine, nectarine, Meyer lemon, banana, mango on the palate.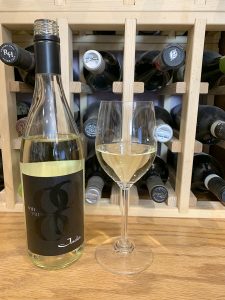 Dry; light in the mouth; some acidity—this is 100% viognier, which is notable for aromatics rather than acidity. No tannins or oak; almost certainly was fermented in stainless steel. Slight oiliness, especially on the mid-palate. Solid example of this Northern Rhône variety. 13.6% ABV
Jada Vineyard & Winery appears to be lovely place to visit, and they consistently produce limited-production, high-quality wines. Their efforts principally are sold via their wine clubs and tasting room, so I am unsure why they sent me a sample. I am not complaining—the viognier is wonderfully done. I especially enjoyed the oiliness in the mid-palate, a signature of a well-made viognier. But you are not going to find this in your local grocery store. Visit their website for more information and to sign up.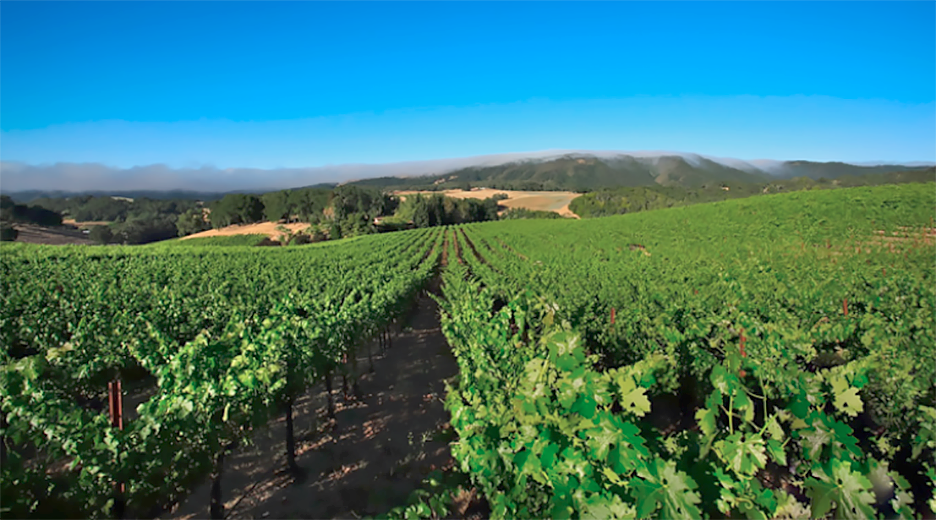 From the website: "Jada Vineyard lies in an incredible pocket of the Templeton Gap/Willow Creek District, blessed with cooling coastal air and abundant sunshine throughout the growing season. With sustainability and minimizing our environmental footprint a focus of our winegrowing program, Jada has embraced organic and biodynamic farming techniques and last year received a SWEEP grant from the CDFA for our commitment to sustainability.
"To our winemaker, Josh Harp, the beauty of the land here is found beneath the surface and it's the reason the Messina Family, back in 1999, purchased this 95 acre hillside estate on the West-side of Paso Robles. Under a shallow topsoil of clay loam lie massive deposits of calcareous shale and pockets of limestone. This challenging environment contributes to reduced vigor in the vines and decreased berry size, which plays a huge part in the intensity of our fruit and imparts a complex underlying minerality to our wines.
"Harvest at Jada generally begins near the end of September and the beginning of October allowing for a long maturation process that results in superb development of color & intensity in character while maintaining acidity. Jada's approach has always been one of 'sustainable excellence'—avoiding short-cuts and focusing on those improvements that would increase wine quality year after year.
Jada Vineyard & Winery VIII VIII–88 Viognier, Paso Robles, Willow Creek District 2019 is smooth, creamy, delicious. Fruity with the classic viognier elements of stone fruits and high aromatics. Low production numbers, so very difficult to find. Pair with almond-flavored dishes; pasta with light, white sauces; garden salads with fruit; shellfish; pork; roasted or grilled chicken; spicy foods, including Thai and Mexican with jalapeños; hard and soft cheese—Délice de Bourgogne, triple cream brie, gorgonzola. $30-35