Medium gold color; yellow apple, pear, lemon, orange blossom on the nose; yellow apple, pineapple, citrus, lemon, hint of honey, minerality-saline on the palate.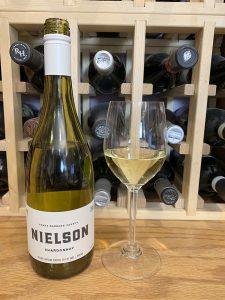 Dry, flirts with off-dry; good acidity balances oak and ripe fruit. Full body. Aged six months in stainless steel, neutral oak, and concrete eggs. Although that seems minimum oak, there is oak in this effort—by no mean obnoxious—but certainly there. The concrete contributes to a pleasing smoothness and roundness. 14.1% AB
Pure chardonnay play, 52% from Santa Maria Valley, 48% from Sta. Rita Hills. Both regions are influenced by unique soils and proximity to the Pacific Ocean. The Santa Maria Valley is one of California's coolest AVAs. It is blessed with well-drained soils and one of the world's longest growing seasons. South of the Santa Maria Valley, the Sta. Rita Hills has steep vineyard slopes and engenders saline-minerality notes thanks to its proximity to the ocean.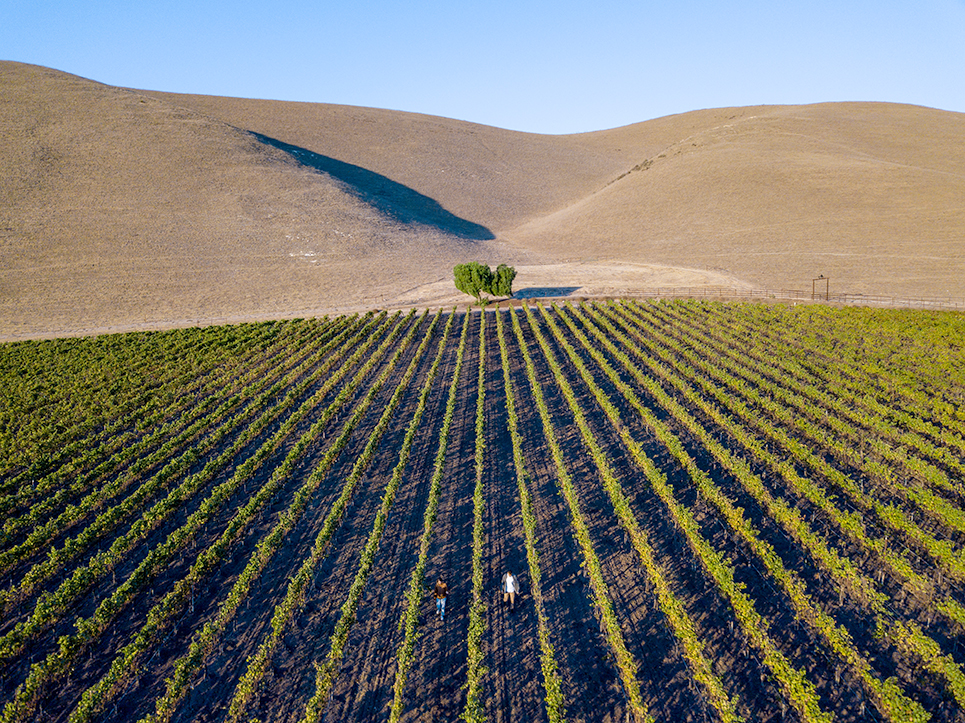 This is part of the Jackson Family of wineries, major players in U.S. wine. The label and wine name honors the father of Santa Barbara County wine. The website notes: "Nielson Wines pays homage to its namesake, Uriel J. Nielson, who in 1964 planted the first commercial vineyard in Santa Barbara County, a region previously considered too cold to grow grapes. Known as a viticulture pioneer, Uriel didn't heed warnings from neighboring farmers and didn't flinch in his stance that Santa Barbara County could be one among the top winegrowing regions in the world.
"Today, five decades later, there are now more than 100 wineries and thousands of acres devoted to vineyards, producing wines recognized by critics worldwide for their amazing quality, uniqueness and compelling balance of flavor."
Nielson Santa Barbara County Chardonnay 2019 delivers admirable complexity and tasty easy drinker at the price. Excellent QPR (quality-price ratio). Soft, supple in the mouth. Ripe fruit-forward with food-friendly pinch of salinity in the mid-palate and finish. Hits the middle-ground between austere un-oaked chards and oak and butter bruisers. Nice wine, worth a try. Pair with pork; rich fish; shellfish; poultry, vegetarian fare; excellent with soft cheese, young cheese. $14-18