Deep ruby color; plum, black fruits on the nose; blackberry, red plum, red and black fruits, boysenberry, chocolate, oak, pencil shavings on the palate.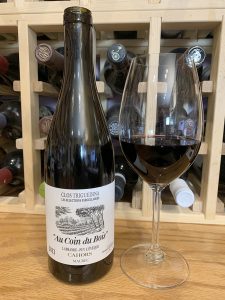 Dry; significant, dark, brooding tannins—greatly benefits from decanting. Medium-full body. Juicy, balancing acidity. Noticeable oak, but not overpowering; one year in French oak. This flaunts the rich side of a Cahors malbec. Decanting knocks off the rusticity and allows the smooth, rich, powerful, delicious malbec to take center stage; 13.5% ABV. This is just now moving into its drinking window, and could be cellared another decade.
Single vineyard wine, 100% malbec. This effort is part of a trilogy of 100% malbecs from three different terraces on the Jean-Luc Baldès estate. Au Coin du Bois comes from the second terrace above the river. It consists of red clay with a limestone layer situated on slight incline with excellent exposure to the sun. "Au Coin du Bois" translates as "In the corner of the wood" or "at the wood's corner."
The vineyard is in the heart of the Cahors wine region. Cahors, the remnant original home of malbec, is a commune of occidental southern (southwest) France. It is the smallest prefecture among 13 departments that make up the Occitanie Region. The region mainly produces robust, tannic, black-fruit assertive wines. Wine from the appellation must be made from at least 70% malbec, with merlot and tannat making up the rest. This is pure malbec play and certainly lives up to the region's reputation for robustly emphatic wines.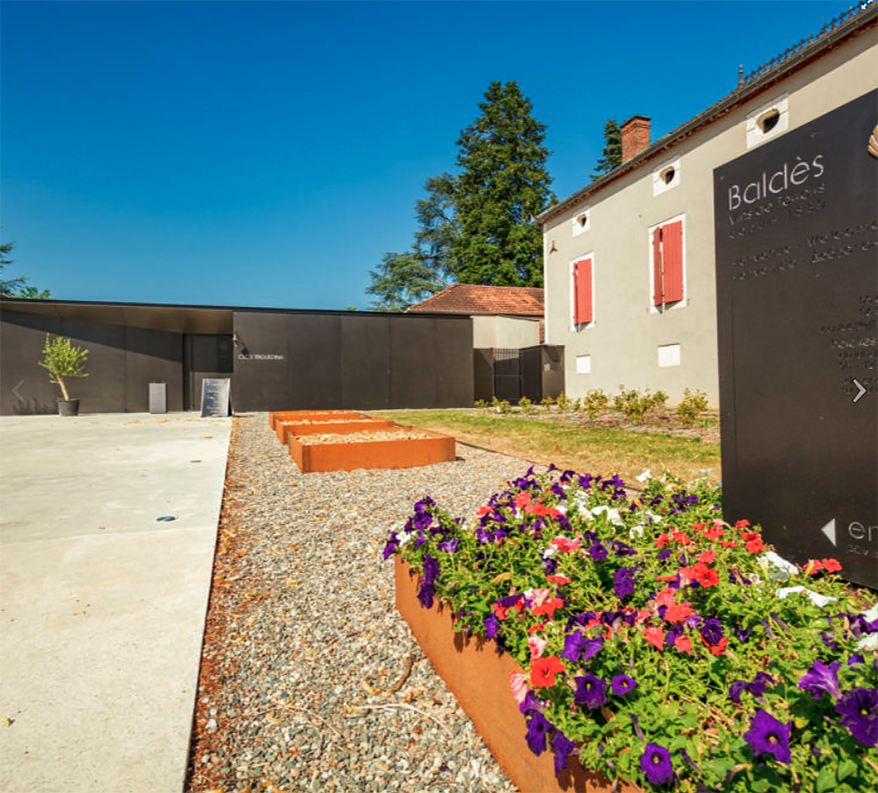 The Baldès family has called the region home since 1830 when Étienne Baldès planted his first plots. Pilgrims on the Santiago di Compostella route would stop at Clos Triduedina to eat. "me trigo de dina" in the Occitan language of southwest France means "I am looking forward to dinner." The Baldès family has long been among the preeminent wineries in the region. Today, Jean-Luc Baldès runs the operation with his wife Sabine and daughter Juliette. They represent the seventh and eighth generation of Baldès to make wine there.
Jean-Luc Baldès Clos Triguedina "Au Coin du Bois" Malbec, Cahors 2013 is rich, powerful, elegant. This is serious malbec that could cellar another decade. It contrasts with Argentine malbec—this is more assertive with grippy tannin, rich depths of black fruit, earth, minerality. Pair with red meat; beef; smoked meats; barbecue; slow-cooked brisket; roasts; vegetable stews; lamb; broiled or rotisserie chicken; blackened salmon; hard cheese. $30-45
Jean-Luc Baldès website, includes intriguing virtual visit to winery
Vineyard Brands, U.S. importer website (many brands)